There's something undeniably luxurious yet comforting about eating pancakes for breakfast. It's basically cake that you drizzle with more sweetness – who can deny the beauty of that!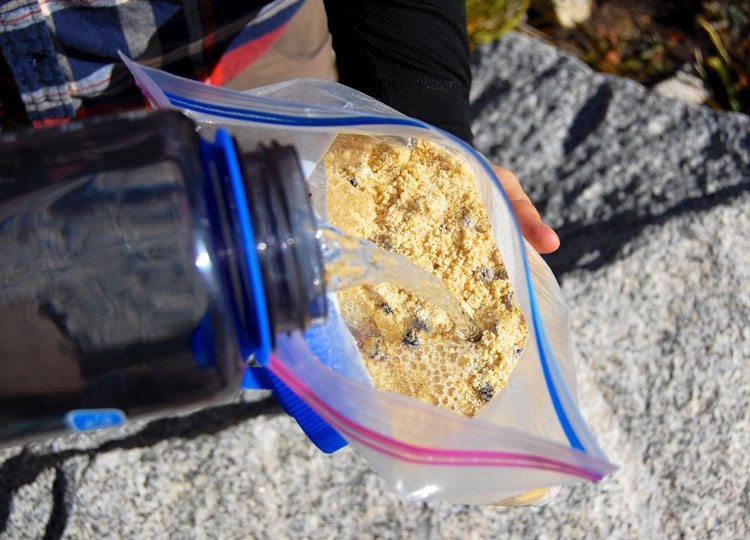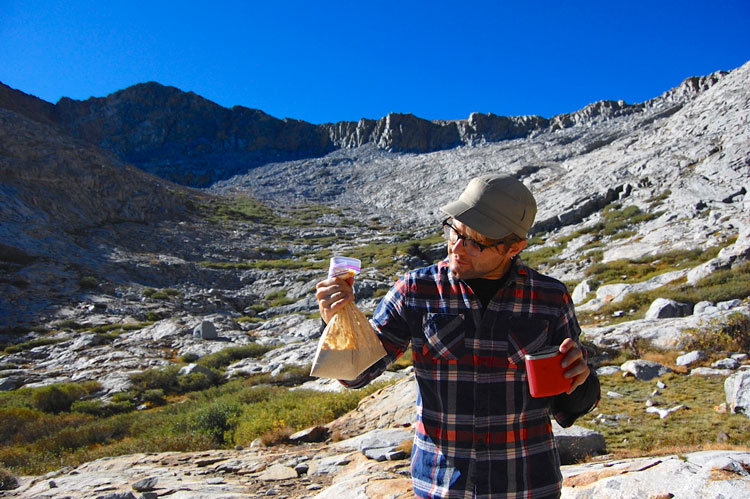 Making pancakes while backpacking is easy and just what you need to fuel you up for another day on the trail. We made these Cornmeal Blueberry Pancakes on our last day of a short 2-night trip. It was perfect for a leisurely morning while enjoying the tranquility and immensity of White Chief Dome in Mineral King, Sequoia National Park.
All the batter ingredients where pre-measured at home and put into a gallon-size zip-top bag. At camp, the only thing left to do was to add water directly in the bag and mix. Tip: write how much water to add on the bag before you leave.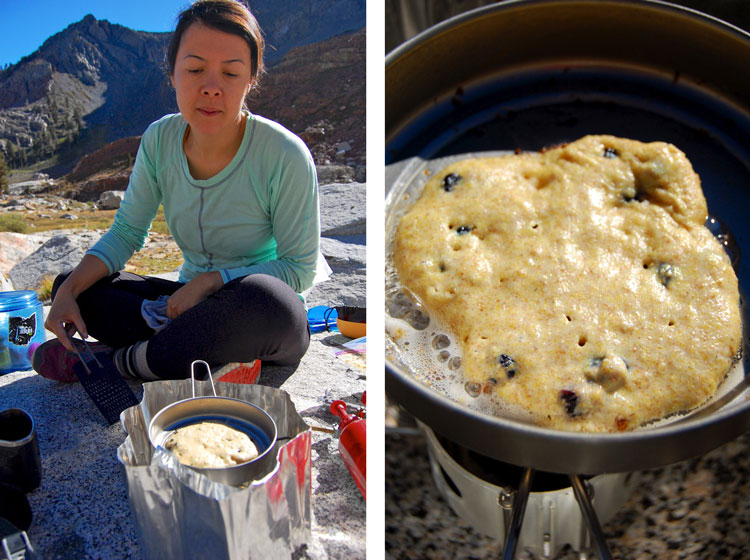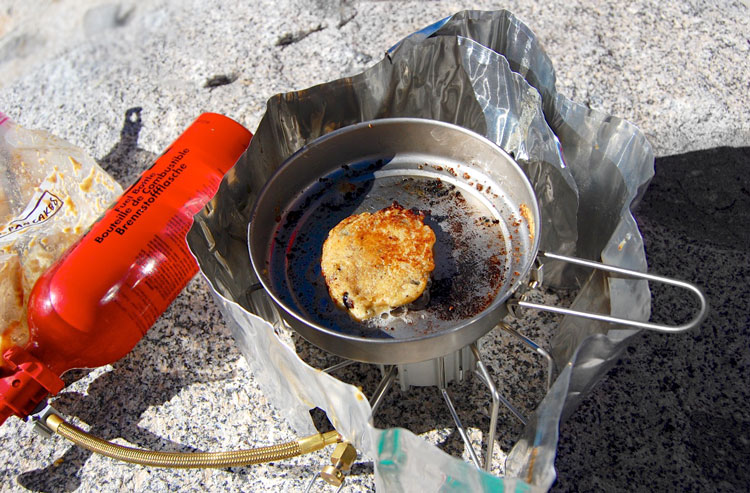 The Trader Joe's dried blueberries we used are moist and naturally sweet. They melted in the batter and made for delicious sweet and tart bites against the earthiness of the cornmeal. If you don't care for a sweet breakfast or want to save the weight of maple syrup, these pancakes are perfectly good without syrup as well.