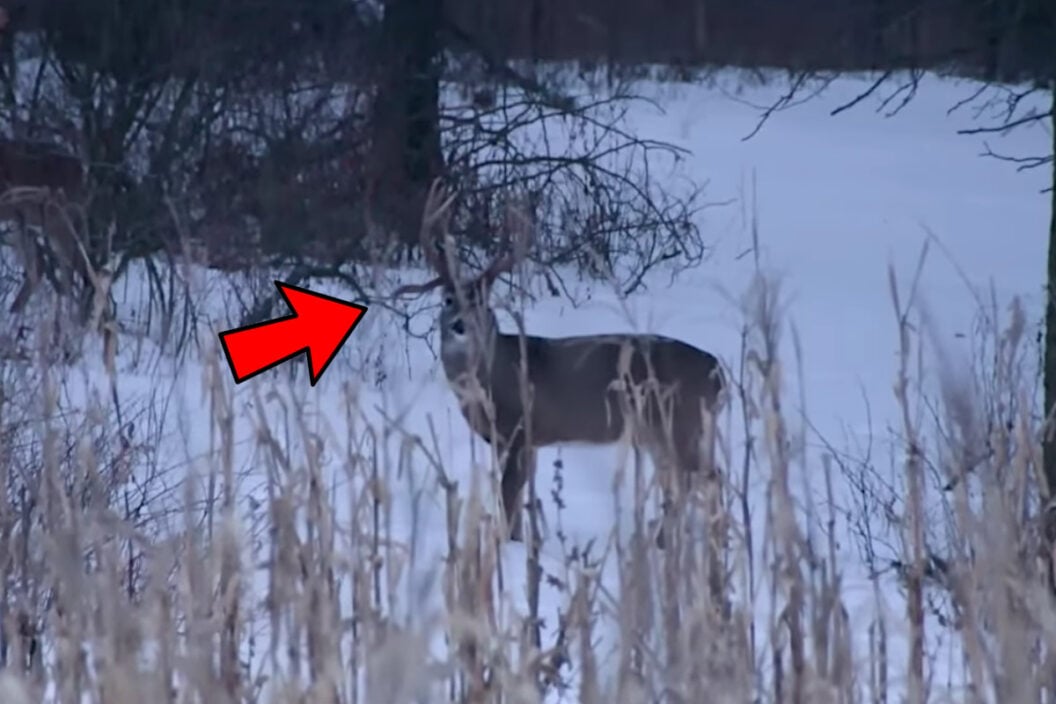 Once the regular deer season is past, it can be hard to motivate yourself to keep heading afield, even with an empty freezer and unpunched tags. However, good things come to those who wait. And the deer become much more predictable once winter starts setting in. This is the exact scenario Mike Stroff of Savage Outdoors and the One takes advantage of on a late-season Iowa muzzleloader hunt. Mike really bides his time here and braves some incredibly cold conditions in hopes of getting a glimpse at a buck he has seen on trail camera photos.
His target buck isn't very wide, but he's got incredibly tall tines and a massive flyer drop tine jutting out from one side of his rack. Mike passes up a lot of nice bucks before the flyer buck finally steps into the open one evening and offers him a good broadside shot at the deer. In the video, jump to the 14:40 mark if you just want to see the shot. This hunt plays out quickly once the buck is finally in sight.
Braving the conditions of the late season is tough–but when the reward is a buck like this, that makes everything worth it. That's the nice thing about hunting the late season. The movements of the deer become incredibly predictable and, as Mike stated in the video, the hunt essentially becomes a waiting game. Those who are patient enough to see the season through to the end usually have some late-season success.
Even though this buck busted one of his brow tines, this animal still has a ton of character and is a buck any hunter would be proud to harvest. Let Mike's hunt serve as a little motivation for those who are still looking to fill the freezer late in the season. There is still time to get it done!
For more outdoor content from Travis Smola, be sure to follow him on Twitter and Instagram. For original videos, check out his Geocaching and Outdoors with Travis YouTube channels.
The post Big Drop-Tine Buck Gets Dropped in Iowa Muzzleloader Hunt appeared first on Wide Open Spaces.