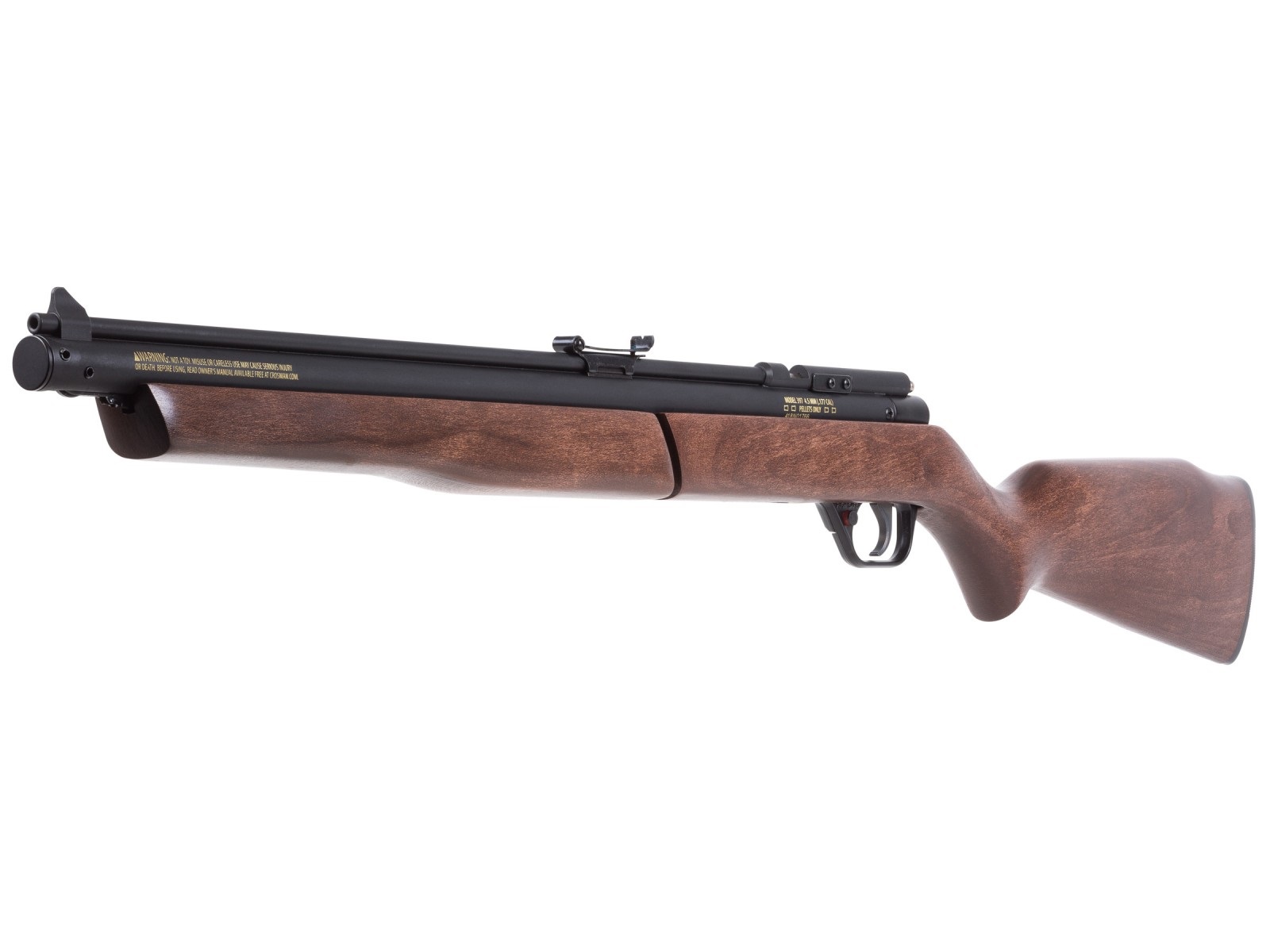 Timeless performance and dependable accuracy have kept this Benjamin rifle on the favorites list for 70 years. The 397 and the 392 have roots dating back to 1949 under the Sheridan brand, Model "C" Silver Streak which had a level of power and performance that was unmatched. Benjamin purchased Sheridan in 1972 and continued producing the Model C until 1992. Then that same year with some new updates of Model C, it was relaunched as the 397 and 392. This is currently the oldest Benjamin Airgun still in production and remains one of the most powerful ones in its class.
The new 397S (.177 caliber) and the 392S (.22 caliber) multi pump pneumatic rifle features a NEW sleek all-weather synthetic Monte Carlo stock and fully rifled barrel and a robust forearm making it easier to pump. These high performance air rifles achieve velocities up to 1100 fps on the 397S and up to 800 fps on the 392S with pinpoint accuracy.
"With continued enhancements of the 397 and the 392 series we remain to deliver innovation and quality to our consumer," said Philip Guadalupe, Product Manager.
The rifled barrel is finished in black and you can vary the velocity by the number of pumps (up to 10). The 397S and 392S has the power and accuracy to take small game and pests, but you'll find yourself picking up this rifle every time you want to plink or shoot spinners.
Key Features include:
– New! All-Weather Synthetic Monte Carlo style stock
– Monte Carlo style
– Rifled barrel
– Fully-adjustable rear sight
CONTROL YOUR POWER WITH THE 397S:
– 2 pumps — up to 650 fps
– 6 pumps — up to 850 fps
– 10 pumps — up to 1100 fps
CONTROL YOUR POWER WITH THE 392S:
– 2 pumps — up to 500 fps
– 6 pumps — up to 650 fps
The post Benjamin's 397S and 392S Pump Airgun appeared first on OutDoors Unlimited Media and Magazine.