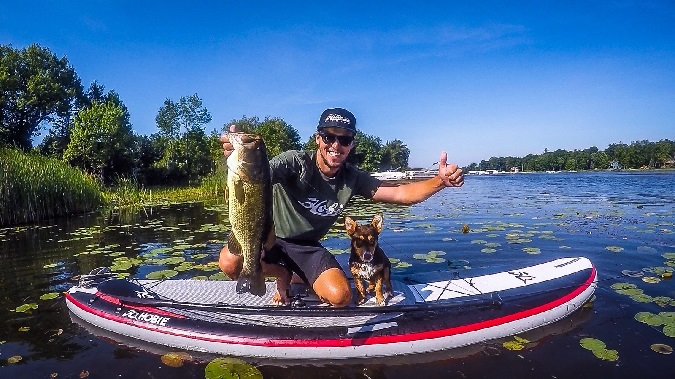 Bassmaster Elite Series pro Carl Jocumsen traveled over 40,000 miles during the just-concluded 2016 season. Now that he has some free time, the road warrior has been out on the lakes and rivers of Virginia on his inflatable 6i Series Hobie stand up paddleboard.
He shared these three quick tips for making the most of it when you're fishing from your SUP:
– Be sure you have an anchor set up so you can stop and fish. It also makes it easier when fighting a fish.
– Use your SUP to your advantage by taking it into super shallow backwaters boats cannot access.
– Always wear a Hobie inflatable belt PFD. It's out of the way while you fish, and keeps you safe on the water.
And here's an extra one. You'll have more fun if you fish with a friend like Roo the Bass Dog.
The post Bassmaster Elite Series Pro Carl Jocumsen's Tips for SUP Fishing appeared first on .