Facebook: Luke Kim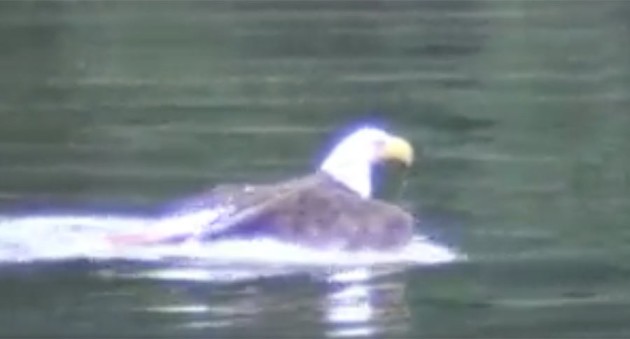 What he does next will amaze you.
Bald eagles are known to be one of the most majestic and strong birds in the sky. That reason alone makes this a very interesting video.
Here, we have a bald eagle that dives down for his latest dinner meal. As soon as his talons hook into the fish, he realizes that it is bigger than he originally thought.
With the fish in his grasp, the bald eagle is, too, heavy and can't fly.
Watch the video below:
Posted by Luke Kim on Wednesday, July 6, 2011
Now that's what I call tenacity. This eagle shows us what the phrase "never give up" really means.
But, would you really expect any less from the bird that we chose to represent America and the American Spirit?
Follow me on Twitter @Chrisbuck243
NEXT: NOT EVEN A FENCE COULD STOP THESE DETERMINED MOOSE FROM FIGHTING
WATCH
The post Bald Eagle Bites Off More Than He Can Chew, but Manages Just Fine appeared first on Wide Open Spaces.