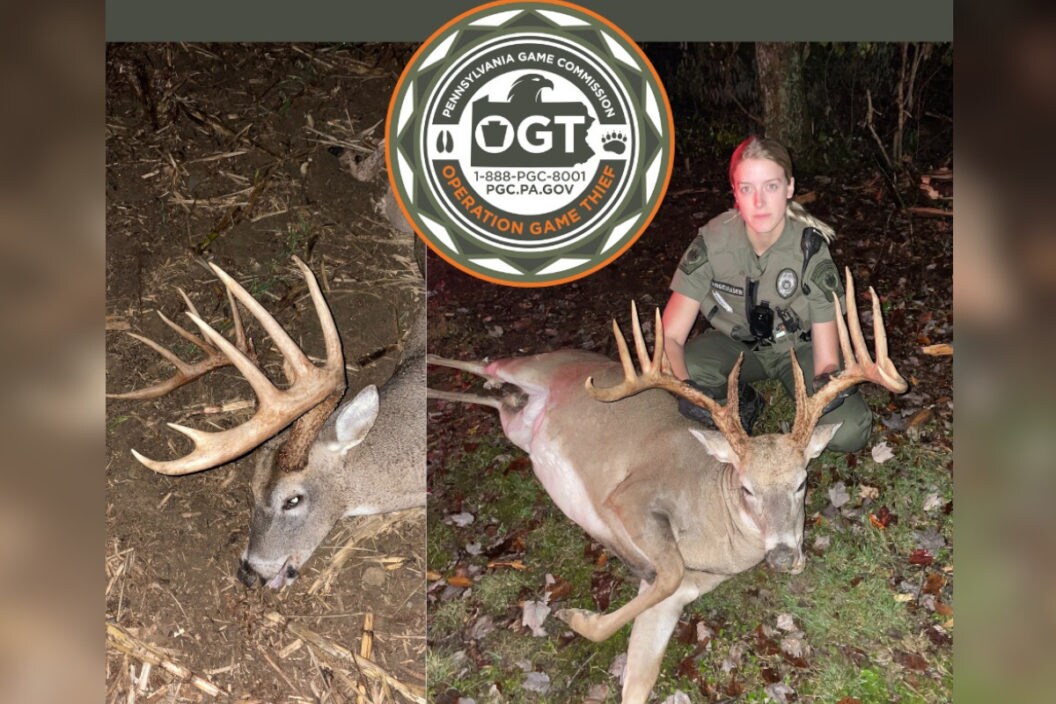 Authorities in Pennsylvania are reaching out to the public for tips after an especially large, 12-point whitetail buck was poached this past week. The Pennsylvania Game Commission reported on their social media channels that the buck is believed to have been illegally hunted on Monday, October 3.
Investigating game wardens determined the buck was shot at approximately 11:00 p.m. and the person or persons responsible used a small caliber firearm. The buck was found dead in Gregg Township along Route 44. Apparently, the poacher or poachers responsible simply left the animal behind to rot. In a bit of irony, the buck's body was discovered adjacent to a federal penitentiary.
Photos posted of a game warden posing with the buck elicited a predictable outrage from Pennsylvania hunters on the wildlife agency's Facebook page. Pennsylvania's archery deer season had only started on the first of October. Many of the people commented they felt the penalties for poaching in the Keystone State are too light.
Authorities are asking anyone with any information on this incident to report it as part of the state's Operation Game Thief. Tips can be reported anonymously online or by calling the Operation Game Thief Hotline: 1-888-PGC-8001.
Because it's the Northcentral Region of the Pennsylvania Game Commission that is investigating this poaching case, tips can also be called into the region's office at 1-833-PGC-WILD.
For more outdoor content from Travis Smola, be sure to follow him on Twitter and Instagram For original videos, check out his Geocaching and Outdoors with Travis YouTube channels.
The post Authorities Seeking Leads on Pennsylvania 12-Point Deer Poached and Left to Rot appeared first on Wide Open Spaces.