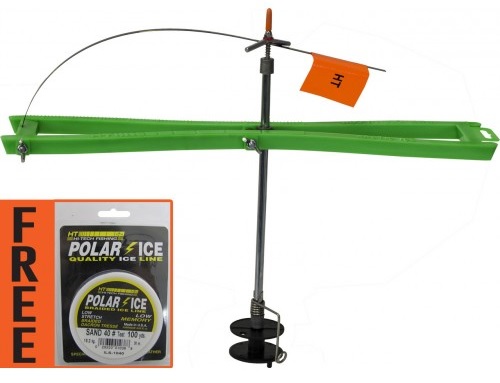 HT AIX-200 Arctic ice extreme. Wind resistant and freeze proof. This product is made of high quality material. Research and design have made this product one of the most widely used products amongst hunters and fishermen.
Includes FREE Polar Ice Line 30# Test 100 Yards Sand Colored Braided

Lubricated Tube Mechanism Eliminates Freeze-Up

Ultra-Smooth Trip System

Lightweight, "V-Shaped" Frame

"No freeze" underwater style tip-up with 200' spool

Folds for Convenient Transport and Storage

Oreder link – http://icefish.com/tipup-tipdowns?product_id=88
The post Arctic Ice Tip Up with Flag Steel – Includes Free Item appeared first on ODU Magazine-North America's #1 Digital Fishing Magazine.