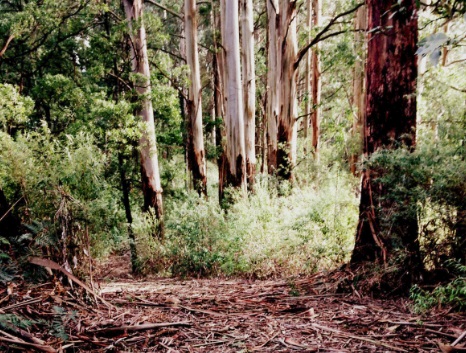 MY ADDICTION – I'm addicted. I've tried to fight it but I am weak. I say I will not do it again but then I do. I just can't help myself. No, it's not alcohol, drugs or smoking.
Where I live, the woods are greening up, wildflowers are starting to bloom, mushrooms are popping up through the dried leaves on the forest floor and I am irresistibly drawn once again to the turkey woods.
Why do I do it? If I was just after the meat, I would go to the grocery store and buy a frozen turkey. It would be a whole lot cheaper. I also wouldn't get near as frustrated as I do sometimes when I am out there trying to outwit the dumbest yet smartest bird known to man.
It's the experience I seek. It's the experience that gives me a high and is powerful enough to drag me out of bed and pull me into the woods morning after morning.
So even though I have tried to beat my addiction, I can't. So, as long as my tags aren't filled which is often, I will be out in the great outdoors turkey hunting.
For help with your addiction stop by your local Bass Pro Shops or Cabela's stores or go to www.basspro.com or www.cabelas.com .
THE SUPERNATURAL GRIZZLY BEAR – Standing about eight feet tall and weighing approximately a thousand pounds, the grizzly bear is a powerful animal. For many Native Americans, the animal's power was supernatural, and they wanted some of that "medicine" for themselves.
Belief in the bear's mystique was evident in many aspects of the Native American world. Designs representing bear paws, or the entire animal, were painted on teepee covers and war shields and incorporated into bead work.
The animal's hide, claws and other parts were also used extensively. A bear claw necklace, for instance was highly prized, and a warrior might use a bear jawbone for the handle of his fighting knife. Now, to get those claws and jawbones, can you imagine facing a grizzly with a long bow or spear? Me either.
Some of the greatest Native American chiefs even used the bear in their name, such as Ten Bears, a Comanche; Four Bears, a Mandan; Two Bears a Crow; and a Sioux named Standing Bear.
Makes you kind of wonder though why another famous chief called himself Sitting Bull doesn't it?
AND GRANDPA SMILED – I sat in my turkey blind holding my grandpa's over 100-year old shotgun imagining him holding it. On the other end of the property my grandson was in his blind probably thinking about heading off to Kansas State University in the fall.
Turkeys gobbled all morning but wouldn't come to my calls. I was about to give up when I saw a gobbler's head bobbing along out of shooting distance across the field. Without responding to my calls or looking at my decoys, he walked to the other end of the field.
I put down my calls, set back and was preparing to leave when I looked up and saw him angling back across the field. He stopped between my decoys and my blind then turned and looked right at me when grandpa's shotgun ended the hunt. I've never seen a gobbler do that. I think grandpa was with me that morning and he was smiling.
Oh yeah! The shotgun shell I used was purple. The school colors of Kansas State University. Was it all a coincidence? I don't think so!
Stop by your local Bass Pro Shops or Cabela's store or go to www.basspro.com or www.cabelas.com and stock up on turkey hunting gear. Then, go make a memory!
A DELICIOUS SPRING TREAT – One of the great things about spring is walking through the woods in search of the delicious wild morel mushroom. Like most wild mushrooms, morels must be cooked. First, rinse them in fresh water and dry thoroughly on a towel then discard any that have dark, hard, crusty edges or an odd odor.
The easiest way to prepare them is to slice them and sauté in butter until they're soft and tender. Then eat them as is, heap them on steaks or chicken or use in other recipes that won't disguise their delicate flavor.
If you're lucky enough to have more fresh morels than you can eat just dehydrate them for later use. One cup of fresh morels withers to about a half cup dried. To reconstitute, place dried morels in a bowl of warm water for 5 minutes or until soft and then drain on a towel.
Besides sautéing in butter they can also be breaded and fried. They make great pizza toppings, a tasty addition to spaghetti or add flavorings to soups, stews and sauces. Get outdoors and enjoy hunting for this delicious spring treat.
Stop by your local Bass Pro Shops or Cabela's store or go to www.basspro.com or www.cabelas.com for a great selection of morel mushroom hunting clothes and boots..
Outdoor World is free, outdoor information from Larry Whiteley, host of the award-winning Outdoor World Radio show. Each weekly column is interesting facts about something readers might not have known or to inspire people to get out and enjoy our great outdoors.
The post April 2020 – Outdoor World appeared first on OutDoors Unlimited Media and Magazine.