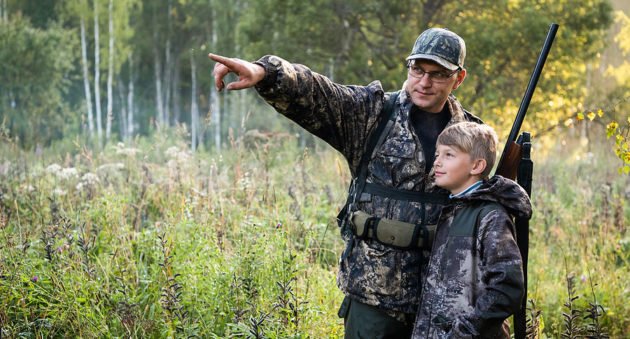 Are you ready for your first deer hunt? Then here's a review of what you'll need.
There's no deer hunting experience like the first. Whether it's a young hunter's first time in the woods, or just another opening day for a seasoned veteran, the start of deer season is always special.
However, if it is your first time, you're going to want to make sure you're prepared with all the right gear.
To make things a little easier for those of you who may not have a veteran hunter as a resource for knowledge and hunting tips, we've decided to make a list of things you'll need before opening day.
The Necessities
Ladder Treestand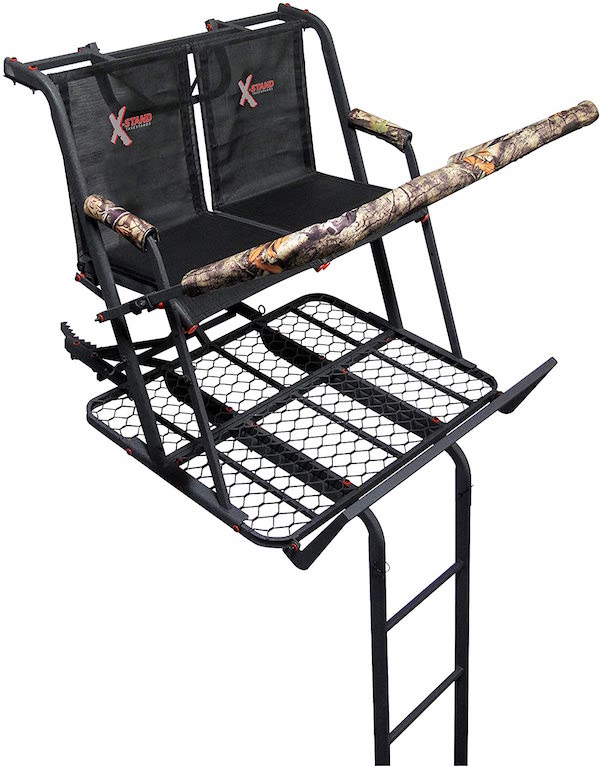 It might go without saying, but a first-time deer hunter of any age may not be equipped to use a climbing stand or even a portable stand, both of which require some muscles and elbow grease to use.
The best ladder stand makes it as easy as using any ladder, it's safe and comfortable, and you'll have plenty of room for two people. For those of you who might still be nervous, perhaps look into a good ground blind.
However, a word of caution: ground blinds might not be a great option on public hunting land.
Rifle or Bow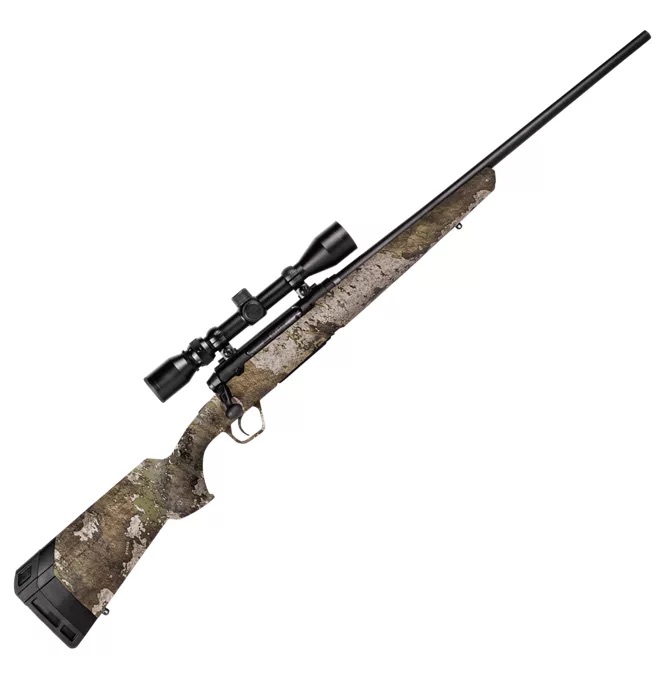 There plenty of options when it comes to buying a youth rifle. But if you're an adult just getting into deer hunting, the top priority should be saving money. Hunting presents countless unexpected expenses, no matter what it is you're hunting for, so there's no need to blow money right off the bat with a $1,000 rifle.
Stay cheap so you don't find yourself outside your budget. Plus, what if you ultimately decide you don't like hunting? The rifle above, a Savage Axis will last you a long, long time.
If you live in an area that forces you to hunt with a bow, or if bowhunting simply intrigues you more, you're going to need to buy several other things, including a release, arrows, broadheads, a sight a rest and any other accessories you want.
Knife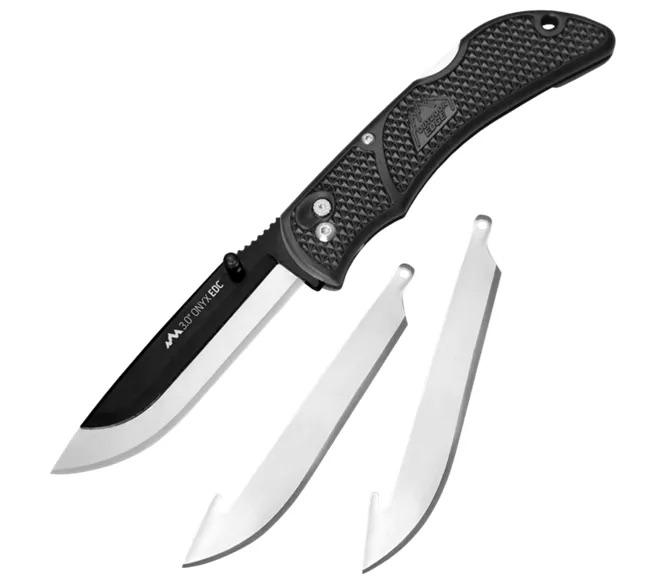 We'd actually recommend that you have more than one good knife. A dull blade in the field is about as useful as a rotten stick.
But since you're going to drop your first deer, you had better have the right blade to field dress it right? There sure are a lot of choices for this tool, including kits and replacement blade knives so your homework just started. If you need something quick, though, you can never go wrong with the one pictured above.
Pack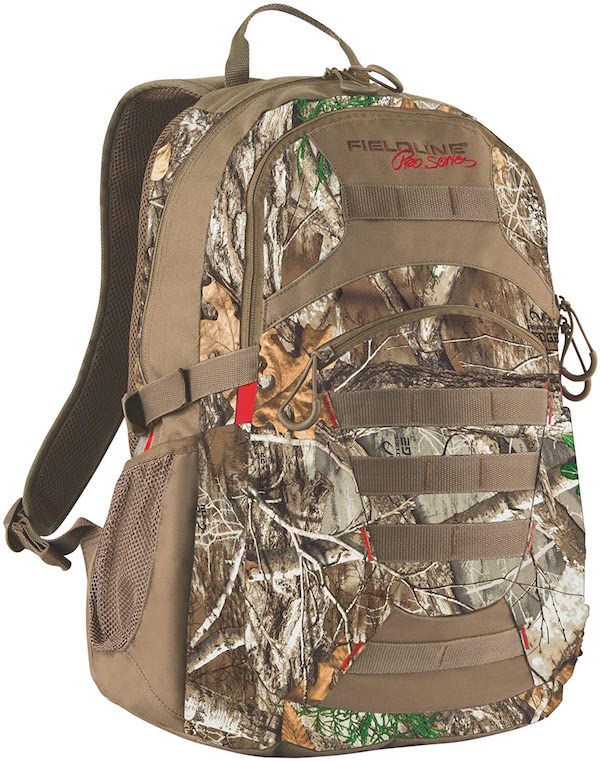 Before we try to talk you into getting anymore gear, you're going to need something to carry it all in. If you pick one with a good camouflage pattern, it can double as a turkey bag in the spring, too.
Look for one that is lightweight, has lots of pockets, and adjustable straps.
Recommended Items
Rope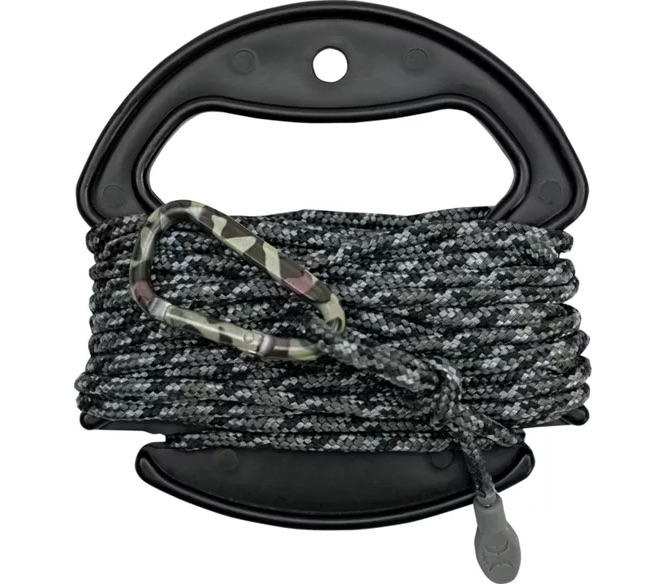 Good rope is useful for many things in the outdoors. You can use it to pull your rifle or bow up into a tree, to drag a deer out of the woods or to tie gear down to your gear to a truck or an ATV.
There are as many choices as there uses for rope, but I highly recommend a braided nylon rope.
Headlamp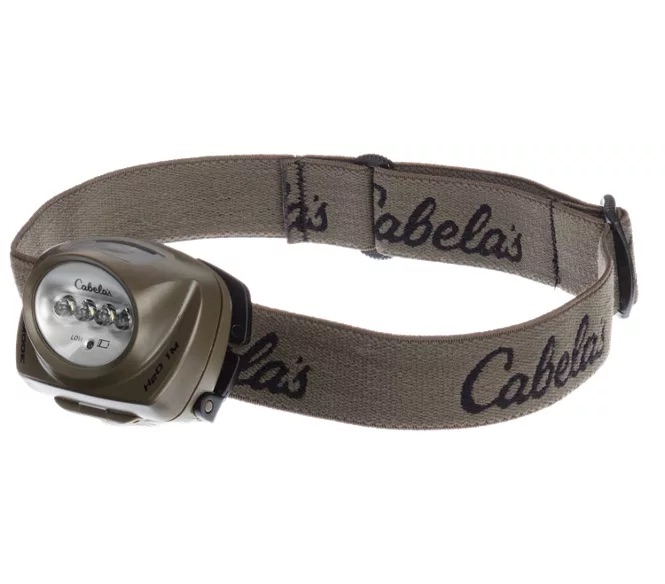 If you're getting up before sunrise and coming back from the woods after sunset, you'll appreciate having a light that's better than your phone. Plus, if you're camping a headlamp is your very best friend.
This may seem like another "do they really need it?" piece of gear, but every hunter should have some good binoculars. If you spot that big buck off in the distance, you'll probably wish you had a way to get a better look at him, right?
HotHands Hand Warmers
These are inexpensive and can be a game-changer during those cold days in the deer woods.
When you're sitting in the same place for hours, it can be hard to stay warm. Having an easy way to keep your hands warm is invaluable.
Field Dressing Gloves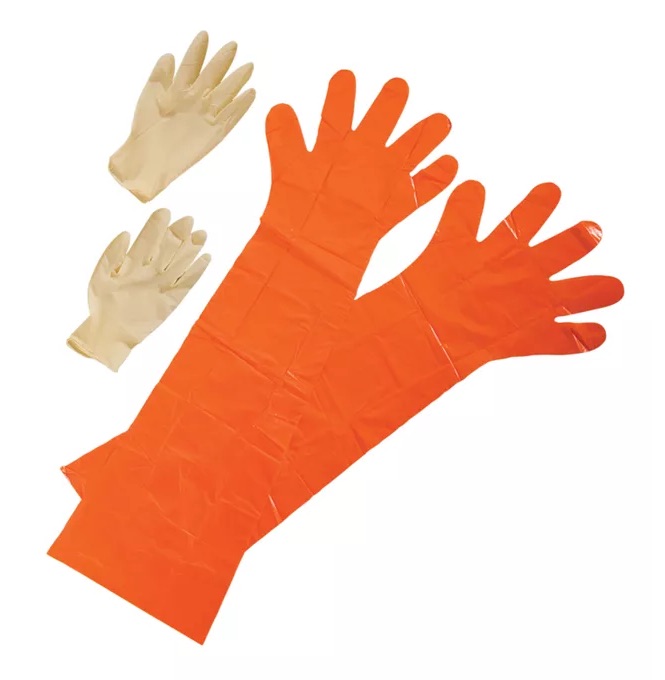 I feel like I've recently seen more and more deer hunters forgo the use of field dressing gloves, but new hunters should get themselves in the correct habit of wearing gloves when the dirty work starts.
According to the CDC, animals that appear healthy can have brucellosis, and almost all animals carry a wide array of bacteria.
These Couldn't Hurt
Folding Saw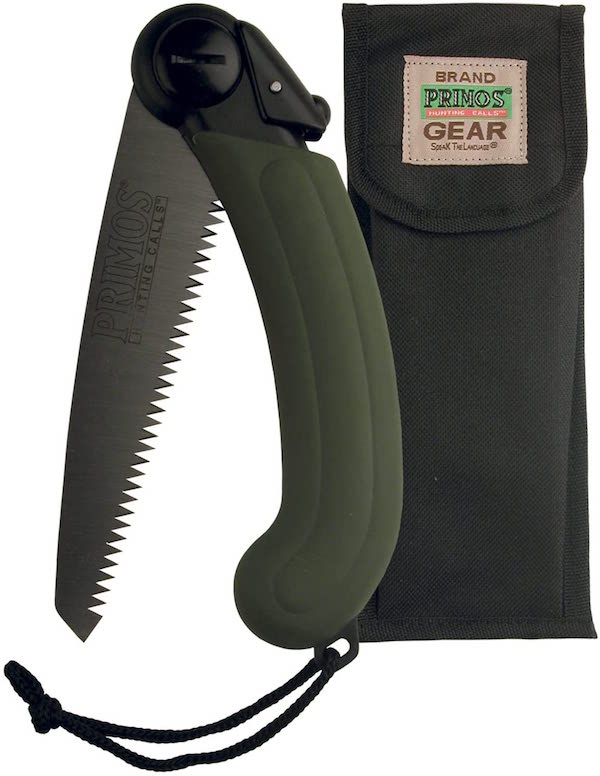 There are some good choices for folding limb saws out there, and ones that can even fit into a backpack. Every now and then we find ourselves up in the treestand and see a branch that we forgot, and we need to improvise. A pocket saw can be extremely convenient!
Water Bottle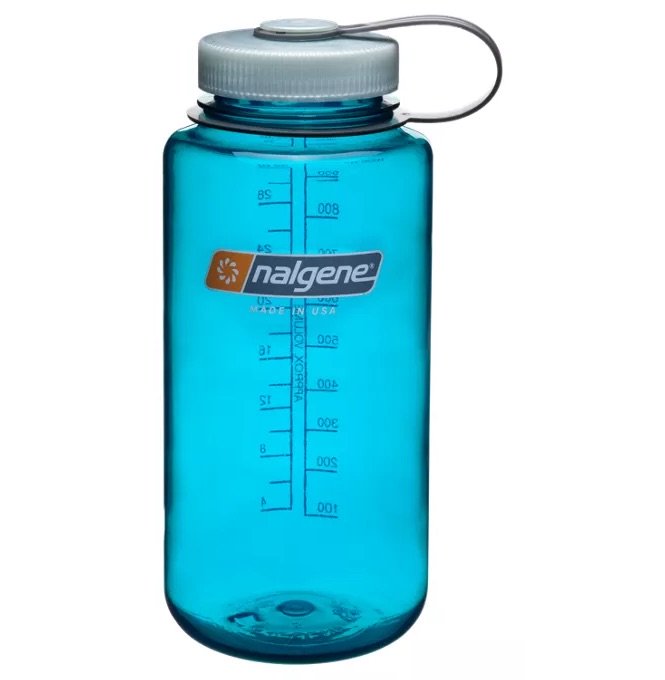 This is another subjective one for many hunters. Sure, it's good to have water with you out in the woods. But more importantly, if you have to go, it's always good to have somewhere to pee other than the ground around you. Not to mention, bottling up the smell can only help.
Deer Call

This may actually belong higher on the list, as it gives a youth hunter something to do in the stand to see how well they've been practicing. They're not very expensive and come in a lot of different, easy-to-use styles.
Let them try a fawn bleat and see what happens!
Rattling Antlers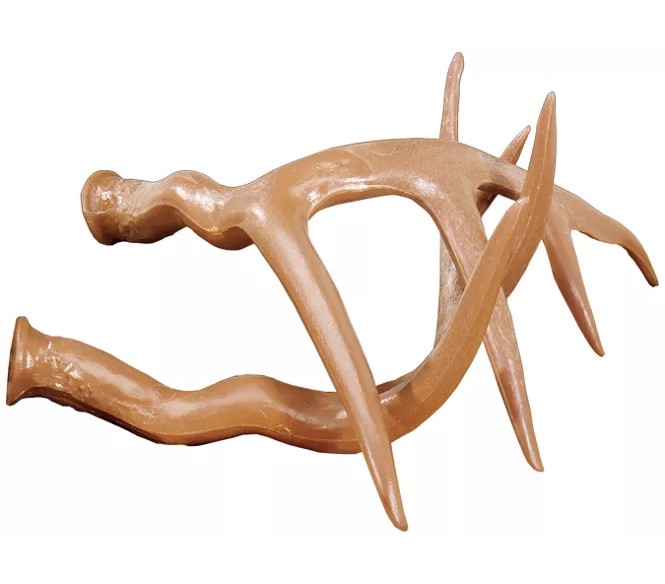 This is another so-called veteran item, but one that can be quite effective. Although the antlers take up room in the backpack, there may not be anything more satisfying in the world than clashing two antlers together.
Walkie Talkies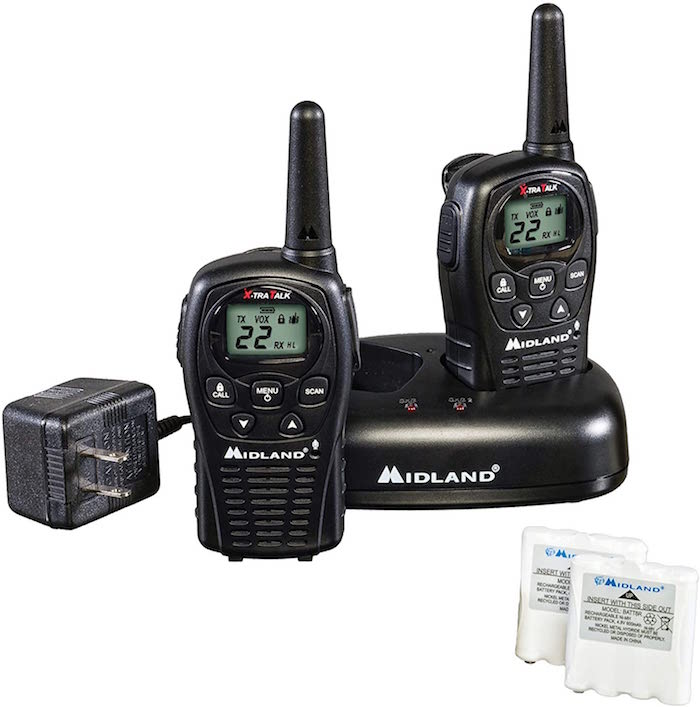 I suppose it mostly depends on where you're hunting, but many hunting scenarios demand a means of communication other than cell phones. When you're truly in the backcountry, having no way to communicate with others can be downright dangerous.
Now, before you do anything, make sure you've completed your hunter safety course training and purchased all the required hunting licenses and permits. Depending on where you'll be hunting this year, many regular hunter safety classes are available online.
We'd also like to give an honorary mention to any and all attractant scent, scent killer and cover scents. Also, boots, gloves, camo, range finders, trail cameras, equipment hangers and hatchets all could have made this list, too.
Looking for a little more or even hot lunch for your hunting blind? Follow my webpage, or on Facebook and Twitter.
NEXT: AN EXPLANATION OF WHY DEER ANTLERS GROW SO FAST
WATCH
The post All the Gear You Need for Your First Deer Hunt appeared first on Wide Open Spaces.