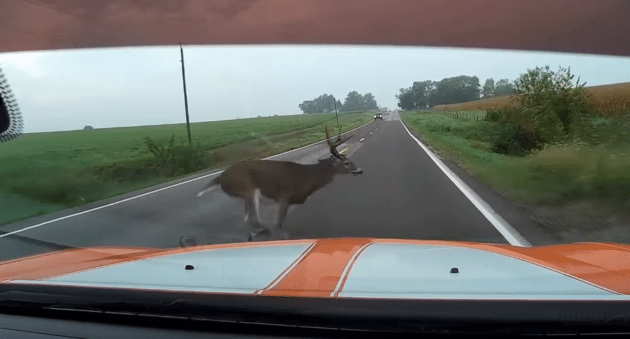 A man crashes his Dodge Charger into a buck that appeared out of nowhere.
A guy recently posted on Reddit that he was driving his 2014 Dodge Charger R with his dash cam rolling. Check this out:
The crash occurred in a rural area. An eight-point buck ran out from nowhere in front of his car.
In the video, that deer comes out of nowhere. It leaped out of a ditch in tall grass and running directly into the car.
Did you enjoy this post? CLICK HERE to view more articles by Blake Alma. Blake is a 17-year-old TV & radio host, published author, hunting activist, and creationist. You can check out Blake's site at www.blakealma.com.
NEXT: DOG CHASES AWAY A BEAR, 'CAUSE HE'S JUST DOING HIS JOB
The post A Deer Comes Out of Nowhere and Totals a Dodge Charger appeared first on Wide Open Spaces.