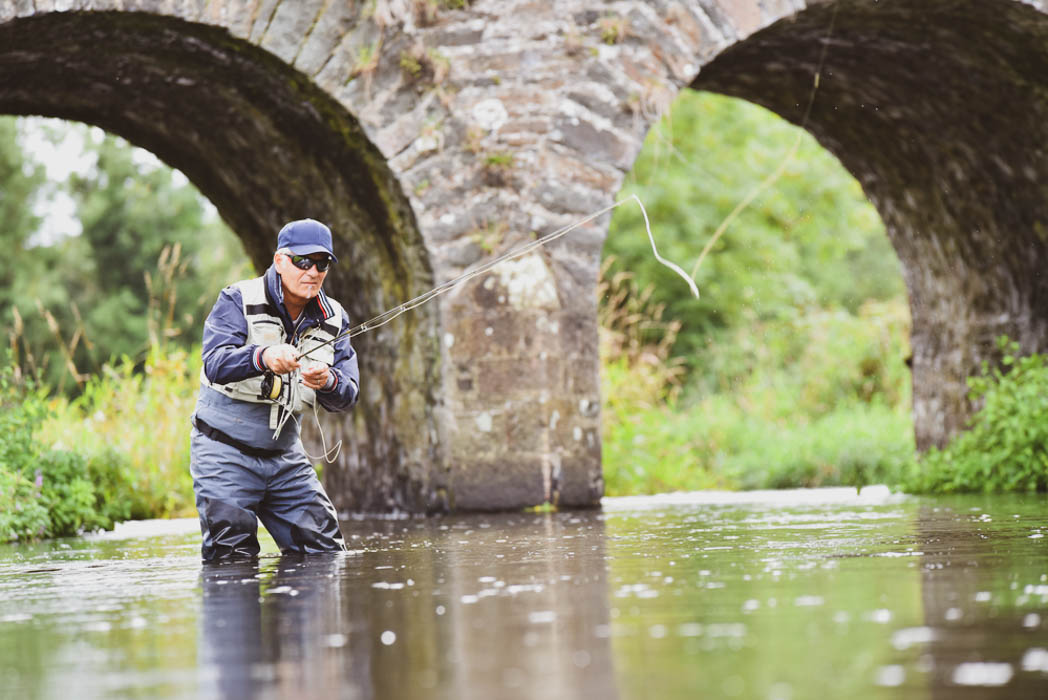 Fly fishing is a game-changer in the angling industry, particularly for individuals who find traditional fishing to be tedious or mindless. Fly fishing offers a more engaging alternative to traditional fishing. Because it challenges participants on multiple levels—physically, mentally, and emotionally—the sport is perfect for anyone who wants to spend some time outside on the weekend. You also get exposure to a diverse range of experiences, such as the opportunity to reel in a trophy cutthroat trout or a dozen small pan fish anywhere in the world and in any body of water. 
Check out the top five reasons listed below to see why fly fishing is such a fun activity to partake in if you are still on the fence about whether or not you should give fly fishing a shot. 
You Should Try Fly Fishing For These 5 Reasons
1. Keeping you in good health
There are a variety of ways in which fly fishing is beneficial to your physical, mental, and spiritual health, including the following:
Wading through water for an extended period of time, such as an entire day, causes your body to use up some of the calories you consume. Fly fishing also helps you stay physically fit because it requires you to walk, hike, squat, bend, and reach, not to mention fight against the current.
It's a good way to meditate. 
If you want to catch fish while fly fishing, you have to be completely focused on what you're doing. And as you concentrate on the task at hand, such as reading the water, choosing the right fly, properly rigging your rod, and making a good cast, your mind empties of the worries of everyday life, which helps you maintain good mental health. When you hunt all day, whether you do it by yourself or with other people, you get a chance to get away from the pressures and stresses of everyday life. It is a wonderful way to escape reality because it allows you to enjoy a pleasant surprise while you are interacting with peaceful nature. 
Rejuvenating on a spiritual level 
2. Your spirit will be captivated by the majestic peaks, cliffs, sky, clouds, and sun as well as the awe-inspiring surroundings, the flow of the waters, the quiet sound of small creatures, and the peaceful sound of small creatures. As you take in the breathtaking scenery of the magical ecosystem while fly fishing, you will experience a feeling of being unimaginably closer to your creator.  
3. Affordable and easy to use for beginners 
Even though a fly reel and rod can cost a significant amount of money, there is equipment available for beginners that is not prohibitively expensive.  As a beginner, you'll need a few small flies, a budget-friendly fly rod, a line, and a leader. Additionally, a large ocean is not required because fishing can be done in any body of water, regardless of its location.  You can also use your old gear, such as a water bottle, a cooler, a daypack, and a raincoat. 
Fly fishing is a great way to get started fishing because the gear is easy to understand and doesn't take a lot of time to put together. 
4. Exciting and instructive at the same time 
In order to become a master fly fisherman, you'll need to put in a lot of time and effort. You will not get a perfect cast on your first day. Once you get the hang of it, it's a lot easier to catch fish. You have to become an expert at studying the waters and finding productive spots in a variety of different waters. This will teach you patience, which is an extremely valuable skill in life. 
The most satisfying aspect is when you finally master your first-class cast and are able to bring in a catch with a minimum of effort. Fly fishing is an enjoyable and rewarding activity because it provides opportunities to overcome obstacles and improve one's skills. 
5. Allows global nature immersion
Fly fishing transports you to wondrous locales you would never have imagined existed. You can bring a fly rod to any fishing location, including breathtaking wide-open meadows, unspoiled high mountain lakes, stunning river-cut valleys, ancient forests, or simply to the beach to fish while taking in the sands. 
Fly fishing, on the other hand, does not restrict you to fishing in nearby waters. Both the fishing rod and the flies that have been collected are simple to compress, which makes transporting them a breeze. This affords you the opportunity to travel to some of the world's most remote and remote fly fishing destinations. In addition, if you're unsure of where to go, look into the fly fishing vacations that the top fly companies, outfitters, and stores are offering. 
6. the experience is enjoyable.
Fly fishing is tranquilizing, calming, soul-satisfying, and never monotonous. It's fun to learn how to fly fish, whether you're with friends or by yourself.  Fishing can be an exhilarating and rewarding experience if you learn about the water, the bugs that hatch, and the species you're trying to catch.   
While fly fishing can be an enjoyable social activity, it can also provide an opportunity for solitude and introspection as you take in the serenity of the outdoors on your own. Whatever your goal, the thrill of sensing a bite on the line is unforgettable.  Soon, you'll be hooked on the excitement of planning, anticipating, doing, working on, remembering, and sharing everything about fly fishing.
What you'll need to get started in fly fishing
As previously stated, you only need a few items to begin fly fishing. These are the following:
A fly fishing rod: You should get a fishing rod that is appropriate for your height and level of experience. If you are just starting out, it is recommended that you get a rod that is approximately 9 feet long and has 5 or 6 weights. The rod is suitable for use in most angling conditions; however, as you gain experience and confidence in your methods, you should consider upgrading to a longer rod.
Heavier fishing line: Fly fishing necessitates the use of a heavier fishing line than regular fishing does, which can be done with lighter lines without any problems. When casting, using a line that has some mass to it helps you whip the fly out as far as possible and provides resistance to the wind.
A small fly collection: to begin, you will only need a few of the most essential flies.  They are constructed in a way that will entice the fish, and they already have hooks attached to them, which will make it simpler for you to attach them to your line. 
A stretch of water: you need to find a fishing spot that you've fished before. It could be a stream or a river; the important thing is that the water is moving so that you can position your fly in a strategic location, such as a choke point. Still-waters are best when targeting larger species.
Exercise: When going fishing, you should always make sure you are in good physical shape. Fly fishing is a workout for your upper body, and if you aren't physically prepared for it, it can be exhausting. 
Summary
You ought to have more than enough motivation to take up fly fishing after reading about all of the wonderful benefits that I have outlined above.  If engaging in the activity is not only inexpensive but also beneficial to your health, there is no other reason why you shouldn't investigate the possibility. Make a list of the essentials, plan your first trip, get the proper fly fishing clothing, and I have no doubt it will be on your list of things to do over the holidays.
The post 5 Compelling Reasons To Give Fly Fishing A Shot appeared first on OutDoors Unlimited Media and Magazine.