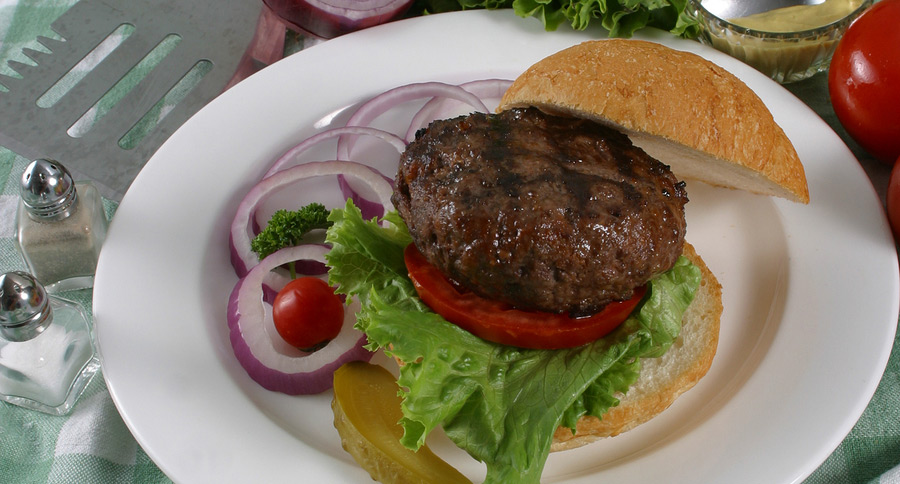 These elk burger recipes will spice things up and make one heck of a meal.
We often end up with frozen wild game meat in our freezers, and the last stuff that's left is typically ground meat. What better than burgers?
If you're an elk hunter who loves a good BBQ, we've got something for you. You can do it in a lot of places, even Texas, and there's no excuse not to utilize elk meat.
These elk burger recipes can be transferred to ground venison or other similar meats, but really bring out the flavor of elk meat the best.
Start with two pounds ground elk meat, and try one of these three ingredient lists to make them special. Just add all the ingredients to the ground meat in a large bowl and divide into burger-sized patties (except for with the Sloppy Elks).
They can be grilled over medium-high heat, or cooked on the stove in a pan with some butter or oil to keep it from sticking. Serve them with buns and all the fixings you require.
Blue Bacon Elk Burgers
1 container of crumbled blue cheese (or about 1 cup)
1 tablespoon each thyme and oregano, finely chopped
1 tablespoon ground black pepper
1/2 small red onion, chopped
1 tablespoon red wine vinegar
1 tablespoon Worcestershire sauce
1 1/2 tablespoons chopped garlic
Salt to taste
Red pepper flakes to taste
5 strips bacon, cooked and chopped
Meatloaf Elk Burgers
1/2 cup diced onion
1 egg, beaten
1 teaspoon dried thyme
1 teaspoon dried rosemary
2 teaspoon brown sugar
1/2 teaspoon salt
1/4 teaspoon pepper
2 teaspoon Worcestershire
Sloppy Elks
2 cups tomato sauce
2 tablespoons tomato paste
2 tablespoons brown sugar
1 tablespoon dry mustard powder
1 tablespoon red wine (or white) vinegar
1 teaspoon Liquid Smoke flavoring
1 teaspoon onion powder
1 teaspoon garlic powder
2 teaspoons celery salt
2 teaspoons ground black pepper
1 tablespoon Worcestershire sauce
1/8 teaspoon ground nutmeg
1 small onion, chopped
To complete the Sloppy Elks, brown the onion and ground elk meat first, breaking it up as you go. Add the rest of the ingredients, cover and simmer for 10 minutes or until sauce thickens.
NEXT: HERE ARE OUR TOP 8 WILD BOAR RECIPES
WATCH
The post 3 Awesome Elk Burger Recipes appeared first on Wide Open Spaces.