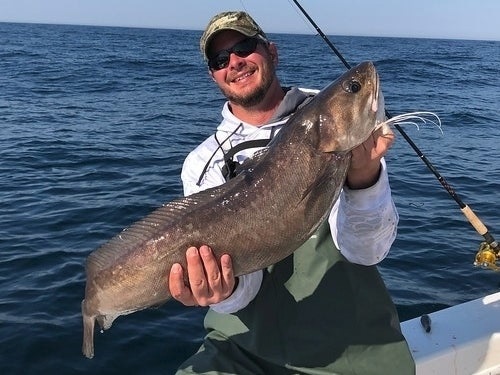 The waters are just starting to warm up, but two anglers were recently recognized for landing record fish in Maryland waters. A Delaware man who brought in a "monster" rare white hake off the coast of Ocean City, and a Baltimore man who snagged a record bullhead catfish are now in the record books, according to the Maryland Department of Natural Resources.
Brian Gay of Millsboro, Delaware, was fishing for sea bass in roughly 280 feet of water 50 miles off the coast in Poor Man's Canyon when he felt the bite. He caught the 16.71-pound white hake using a "top-and-bottom" two-hook rig with a 16-ounce sinker, and clam bait.
"I had no idea what it was," Gay said in a DNR news release, noting that he and his companions thought what they had was a world record red hake, which is similar in appearance.
A department biologist counted scales and examined the fish's eye and jaw structure. Once officially identified as a white hake — Urophycis tenuis — the department added the species to its official record book.
"The species is recognized by several northern states as well as the International Game Fish Association so it should distinguished as a state record in Maryland, " Recreational Fishing Outreach Coordinator Erik Zlokovitz said in a news release.
And a Baltimore City angler has been awarded the Maryland state non-tidal fishing record for catching a 4.9-pound bullhead catfish. Nick Palese, 32, caught the bullhead catfish May 18 along Big Gunpowder Falls in Baltimore County.
Palese was kayak fishing for largemouth bass in about five feet of water when he got a strong bite. Palese told the DNR he thought at first he'd caught the "bass of a lifetime." After fighting with the fish more than three minutes, he hauled in a bullhead catfish.
Several onlookers told him it was "the biggest bullhead they'd ever seen."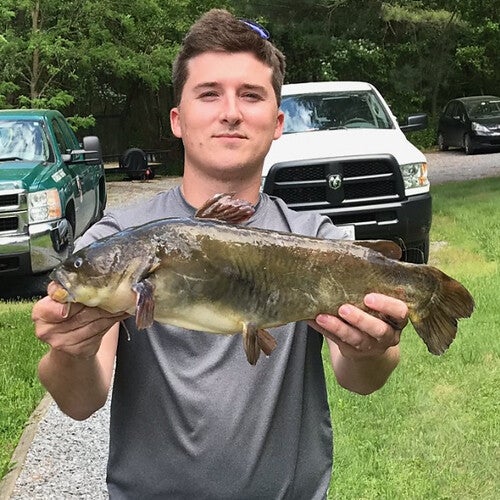 The post 2 Maryland Fishing Records Set For 'Monster' White Hake, Catfish appeared first on OutDoors Unlimited Media and Magazine.