Rapala doesn't just have a rich history, it makes history. More International Game Fish Association world-record fish were caught in 2016 on Rapala lures than on any other brand of baits, again. Among the 14 new IGFA world-record fish caught on Rapala baits last year was a 47 lb. 8 oz. Papuan Black Snapper.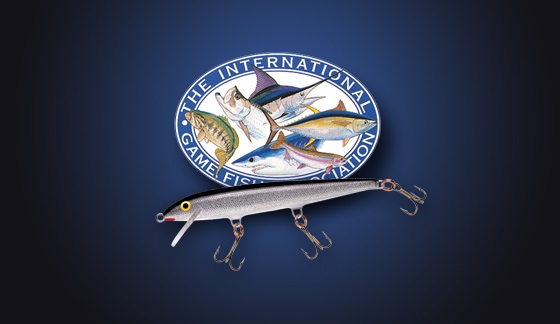 Link to other Rapala Based Artciles Here At ODU – https://www.odumagazine.com/?s=rapala
More IGFA world-record fish have been caught on Rapalas than on any other lure brand in history – over 500! These world-record catches are a source of pride for Rapala employees across the globe.
"We are pleased and proud that, once again, more world records were caught on Rapala lures in 2016 than any other brand of lures," says Rapala USA President Tom Mackin. "All over the world, big fish eat little fish that swim like a Rapala. It proves that with Rapala, any angler has a shot at catching a world-record fish."
But you don't have to be record-setter to enjoy setting the hook with a Rapala tied on. "Anglers across the globe catch more fish, make more memories and put more fillets on the table with Rapala baits," Mackin says.
Rapala is the first and only lure manufacturer to receive an IGFA Lifetime Achievement Award.
Rapala lures are sold in 140 countries. Anglers have caught world-record catches with them on every continent but Antarctica.
More World Records
Rapala scales determined the weight of 124 IGFA world-record catches in 2016, including a 52 lb. 9 oz. tope shark landed on 6-lb-test line.
Nine new world-record fish were caught in 2016 on Sufix fishing line, including a 188 lb. 3 oz. tarpon in the junior-angler category. Storm baits yielded a new IGFA world-record catch as well. Sufix and Storm are among the many respected names in the Rapala family of brands.
The post 14 IGFA WORLD-RECORD FALL TO RAPALA LURES appeared first on ODU Magazine-North America's #1 Digital Fishing Magazine.