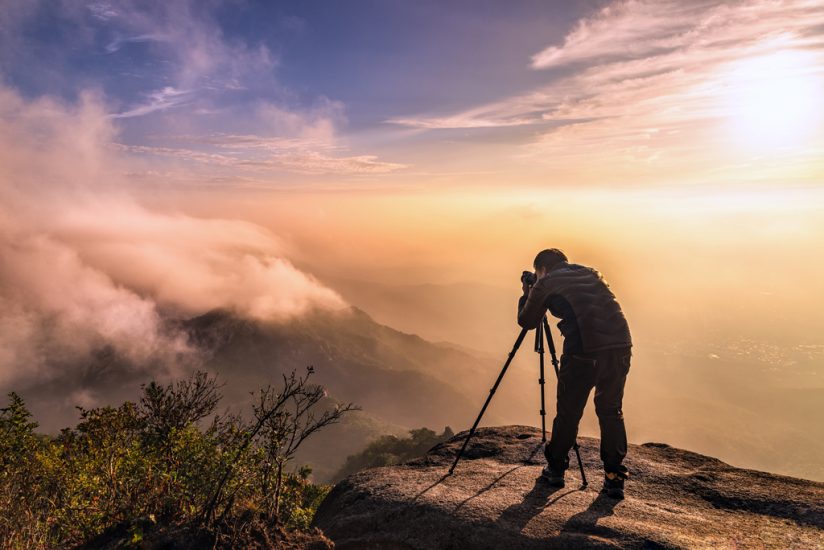 The best travel tripods strike a balance between their size when fully collapsed and their maximum height when extended and are compact enough to fit in your carry-on bag and light enough to take with you on a long hike without becoming a fatiguing burden. These are the key specification to consider when choosing a travel tripod, along with 10 current models that check the boxes.
Carbon Fiber Versus Aluminum
Many of the tripods featured here are available only in carbon fiber, though some are offered in aluminum variants as well. The advantage of carbon fiber is that it's lighter than aluminum without sacrificing rigidity. Using carbon fiber can reduce the weight of a tripod by about 15 percent or so, which makes a difference when you're doing everything you can to cut the weight of your gear. The downside is price. Carbon fiber models are typically considerably more expensive than aluminum options, so if you're working with a tight budget, an aluminum model will save you money.
Maximum Extended Height
This is a key spec to consider for any tripod, not just those optimized for travel, and particularly important for taller photographers who may find shorter tripods less comfortable to use. It's the total height of the tripod with the legs fully extended at their most upright angle, plus the center column extended if the tripod includes one. The tripods included here range from between 5 and 6 feet at their maximum height.
Folded Length
When shopping for a travel tripod, folded length is one of the most important considerations, especially if you plan to stow the tripod in your airline-approved carry-on. There's not a single standard for all airlines, but under 21 inches in length is safe for most. It's wise to check with your airline before packing—you may need to place your tripod in your checked luggage.
Load Capacity
With the light weight of today's most popular cameras and zoom lenses, you probably won't need to worry about this specification, but it's still a good limit to know. Even a heavier pro DSLR and telephoto zoom lens combo will weigh in under 10 pounds, and all of the tripods included here will easily support that. If you're planning to use a super-tele prime with a pro DSLR, you're probably not shopping for a travel tripod anyway, and will be better served by a larger tripod and a gimbal head.
Number Of Leg Sections
This spec isn't the most important consideration, though it does have a few implications. First, for a tripod of a given height, more leg sections typically means a smaller collapsed length. However, each leg section is smaller in diameter than the one before it, so the last section of a tripod with 5 sections will be smaller than a comparable design with 4 sections, and larger sections will provide greater stability than smaller ones, all else being equal. Finally, more sections can also mean more time setting up the tripod to your desired height.
Leg Lock Type
This spec is largely one of preference. Twist locks are the more common option and they keep a lower profile than flip locks. However, you may find flip locks are faster or easier to operate. This is one of those characteristics that it's best to handle in person before making your choice.
Really Right Stuff TQC-14 Mark 2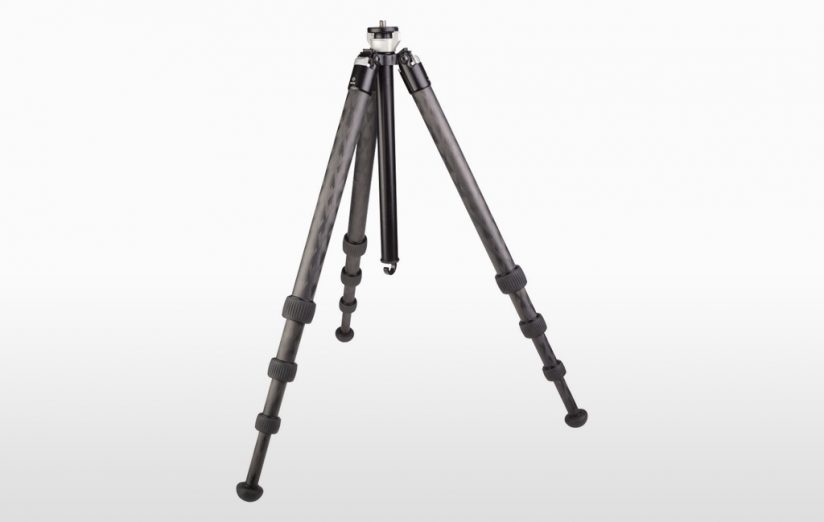 Though it's the most expensive tripod on this list, in our experience, the quality of materials and construction of Really Right Stuff gear are worth the investment, and it's made in the USA. We prefer the carbon fiber TQC-14 over the very similar TFC-14 because it includes an adjustable center column, while the TFC is a fixed-apex design. Contact: Really Right Stuff, reallyrightstuff.com.
Gitzo GT1545T Series 1 Traveler Carbon Fiber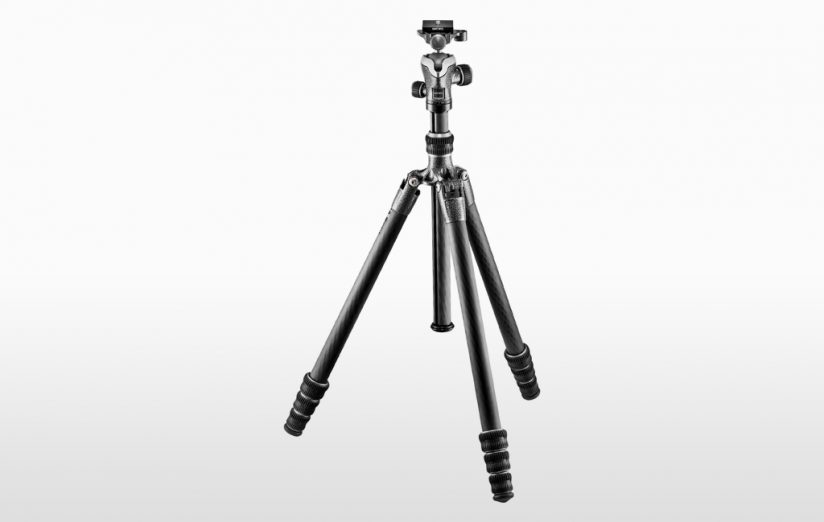 A favorite of many pros, Gitzo's Traveler series tripods are lightweight but very sturdy. The GT1545T Series 1 features a short center column that allows the tripod to get as close to the ground as just 8.6 inches for macro work or low-angle shooting. It's also the lightest of the models in this list. Contact: Gitzo, gitzo.com.
Manfrotto Befree GT XPRO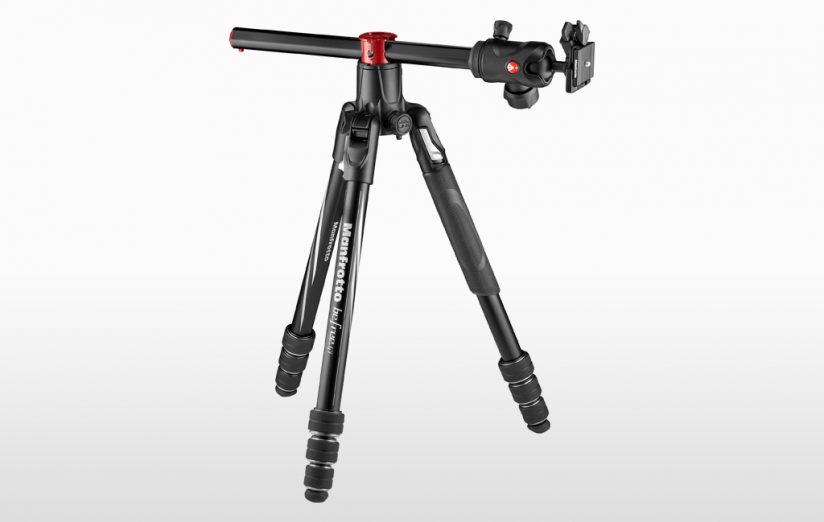 If low-to-the-ground shooting and macro photography are important to you, the new Befree GT XPRO, available for preorder at the time of this writing, offers a remarkable minimum height of just over 3.5 inches, thanks to legs that can fully splay and a center column that flip 90 degrees to a horizontal orientation. Contact: Manfrotto, manfrotto.com.
Fotopro X-GO Max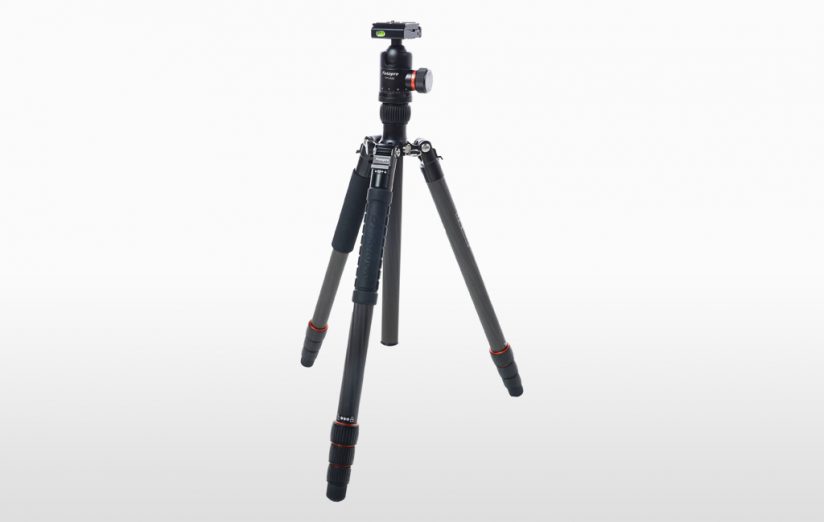 As the most affordable carbon fiber model on this list, with features that compare well to the competition, the X-GO Max is an excellent value. It's offered with three different ball heads; the specs and pricing here apply to the top-tier ball head, the FPH-62Q. Contact: Fotopro, fotoprousa.com.
Peak Design Travel Tripod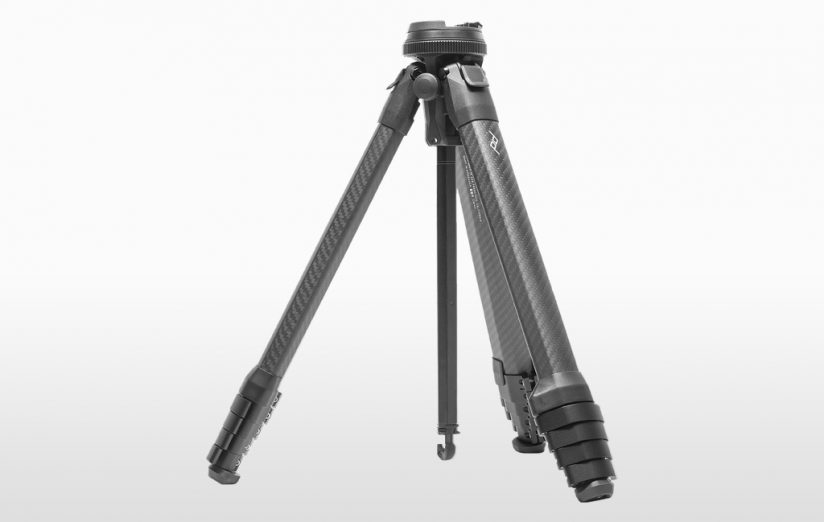 Available for preorder and expected to begin shipping in January, Peak Design's entry into the tripod market features a unique design with an integrated, compact ball head with a single adjustment ring. It's compatible with Peak Design mounting plates as well as "most" Arca-Swiss-type plates and L-brackets. The tripod's collapsed size is the most compact of the models included here. Contact: Peak Design, peakdesign.com.
3 Legged Thing Punks Brian Carbon Fiber
This versatile tripod can extend up nearly 74 inches in maximum height (the highest of the models listed here) or get as low to the ground as 4.3 inches with the two-section center column removed. One of the legs can be detached and used as a monopod. Contact: 3 Legged Thing, 3leggedthing.com.
Feisol CT-3441S Traveler Rapid Carbon Fiber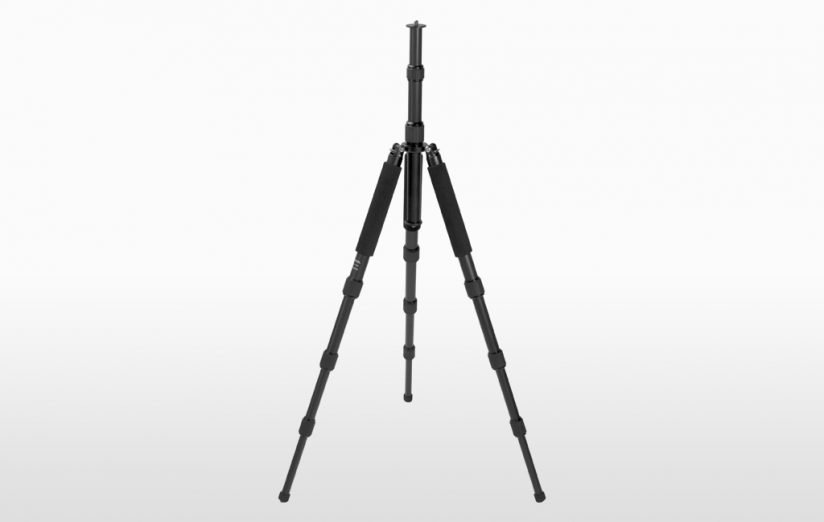 The Feisol Traveler Rapid features a two-section telescoping center column that can extend the tripod's maximum height to 69.3 inches. It can also support an impressive 44 pounds, the largest capacity of the models in this group. Contact: Feisol, feisol.net.
Benro FTA28CV1 Travel Angel Series 2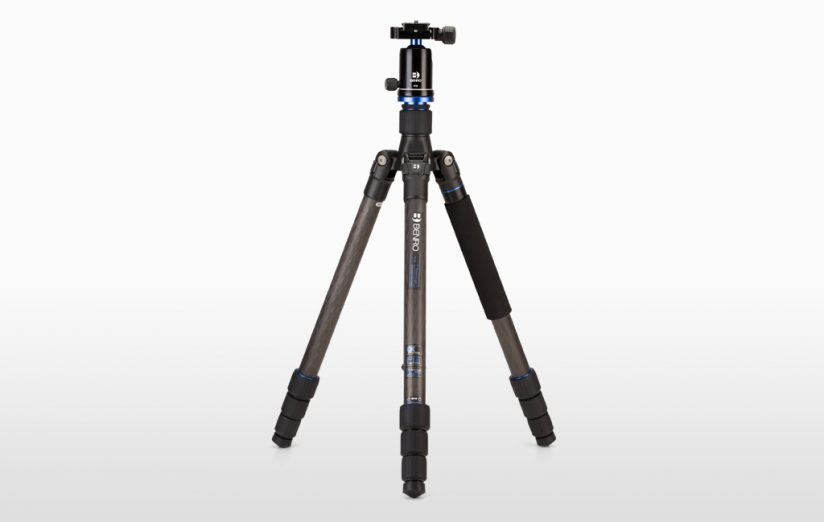 Available in carbon fiber and aluminum models, the Travel Angel Series 2 includes stainless steel spikes for the feet to enhance traction on icy or muddy surfaces. One of the legs is removable and can be joined with the center column for use as a monopod. Contact: Benro, benrousa.com.
Vanguard VEO 2 GO 265HCB Carbon Fiber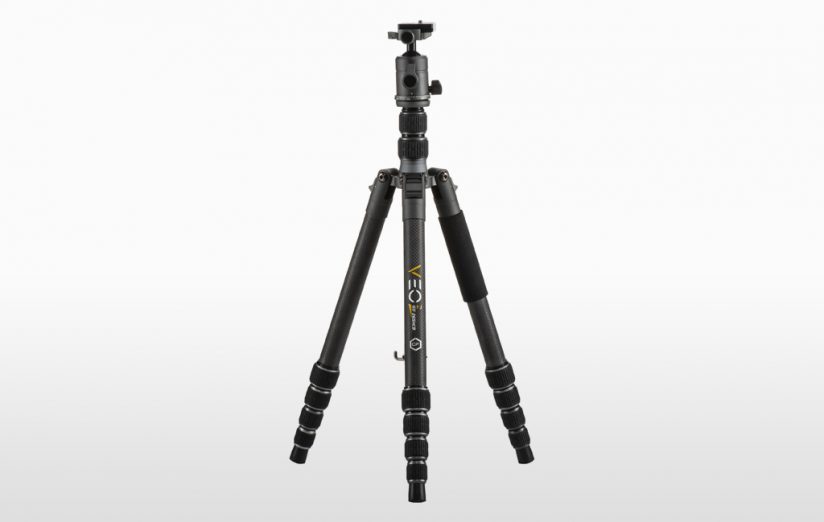 Though its load capacity is the lowest of the models included here, the VEO 2 GO 265HCB is among the lightest and smallest when collapsed and is very affordably priced for a carbon fiber model. It also features a two-section center column, and one leg is removable for use as a monopod. Contact: Vanguard, vanguardworld.com.
MeFOTO GlobeTrotter S Carbon Fiber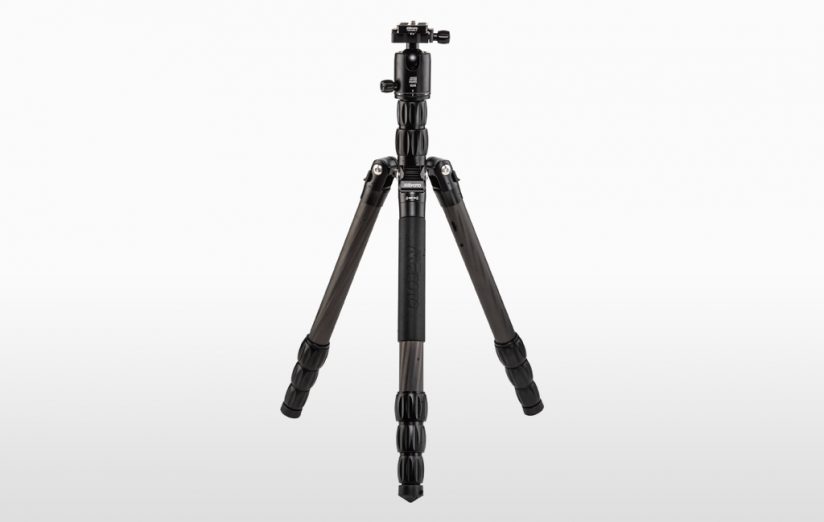 The GlobeTrotter S is another model that features a padded removeable leg that can be attached to the center column for use as a monopod. The company also offers the GlobeTrotter Classic, a less-expensive aluminum option with similar specs. Contact: MeFOTO, mefoto.com.
The post 10 Top Travel Tripods appeared first on Outdoor Photographer.