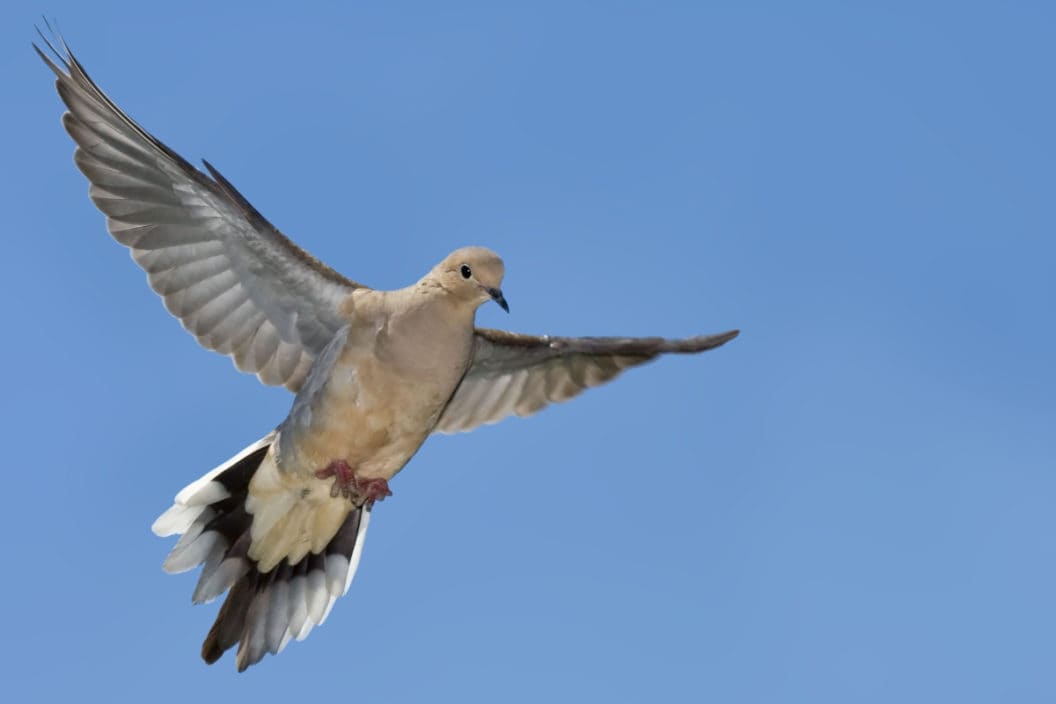 These states offer the best dove hunting opportunities.
With the fall rapidly approaching, it is time to start thinking about hunting seasons here in North America. While many of the big game seasons still have a few months to open in most states, now is the time to start getting excited about early season bird hunting. Many seasons for migratory game birds will be here before you know it.
Dove season is one of the first wingshooting activities many hunters can participate in every season. It is also a great opportunity for first time hunters to learn the ropes of hunter safety while simultaneously enjoying some fast action. They also make for fantastic table fare.
Hunting for doves is also an affordable way to enjoy an out-of-state hunt. That is why today we are putting together a list of the best dove hunting states to add to your bucket list.
Oklahoma
The Sooner State is a great place for bird hunters to set out some decoys for some fast action on both resident and migratory birds. Oklahoma has a daily bag limit of 15 birds and three different varieties of dove to enjoy. In addition to mourning doves, they also have white wings and Eurasian collared doves. There are also dozens of public hunting areas open to dove hunters. There are also plenty of outfitters who will help put you on the birds on private land for as little as $100 a day, making it a very affordable hunt.
Texas
Of course Texas is on the list. Opening day is like a holiday for many Texans. The Lone Star state arguably has the best dove hunt opportunities in the entire United States. Through most of the state, hunters have two generously long seasons to pursue these game birds. The first season starts in September and runs through mid-November. The second season starts in mid-December and runs through the early part of January. Texas offers the chance to take white wings, mourning doves, white-tipped and Eurasian collared doves. Dove hunters will also often encounter pigeons while dove hunting and these animals have no restrictions or bag limits. Texas also offers plenty of public land opportunities for out-of-staters looking for a DIY Texas hunting experience. Just make sure you bring enough shells.
South Dakota
This state is a sportsmen and women's paradise, especially if you like bird hunting. South Dakota's mourning dove season runs Sept. 1 to Nov. 9. The state's Game, Fish and Parks department says that many of the doves here commonly make their way as far south as Central America. However, the abundant food sources make South Dakota an excellent stopover spot. and This state's season dates overlap several other upland bird seasons including pheasant, bobwhite quail, and ruffed grouse. That makes South Dakota an excellent option for any hunters looking for the ultimate bird hunting trip. There are plenty of outfitters in this state that offer affordable hunt packages for you and several friends to make some real memories.
Nevada
The Silver State flies under the radar a bit as a mourning dove hunting destination, but it is an excellent place to fill a cooler with mourning, white wings and Eurasian collared doves in a hurry. Nevada's dove season runs Sept. 1-Oct. 30 and hunters are allowed a bag limit of 15 and possession limit of 45. The great thing about Nevada is the bevy of public hunting areas available to non-resident hunters for an early season DIY adventure. Bring some friends and take in the beautiful vistas of the American West in the morning and enjoy a great dove meal at lunch.
Kansas
While Kansas may be better known for big whitetail deer, the Sunflower state is the place to go if you like constant action. Pack extra shells, it is not uncommon for hunters to see hundreds of birds in a single trip here. The season here is lengthy, running Sept. 1-Nov. 29 and bag limits are generous for mourning and white wings. Kansas has no limits on ringed turtle doves or Eurasian collared doves. Many hunters find themselves simply overwhelmed by the amount of birds they see during a typical hunt in Kansas. It is probably why some hunters return year after year for dove hunting adventures.
Alabama
Dove hunting is huge in the Yellowhammer State. Many of the state's public wildlife management areas have specially planted dove fields managed every year to draw in mourning doves for hunters. One nice thing about Alabama's dove seasons is that they break it up into different segments starting in September at the earliest and running all the way to Jan. 10 at the latest. That means plenty of opportunities to fit a big dove trip into any hunter's schedule. Expect to find mourning and white wings in abundance here.
Missouri
This is yet another state that is probably better known for its deer hunting. However, the Show Me State also shows plenty of doves to hunters looking to fill their bag limits. Just like Alabama, the Missouri Department of Conservation manages some of their public hunting areas specifically for doves. They plant the fields with corn, wheat, and buckhorn to draw in migrating birds and keep them there for the duration of the state's Sept. 1-Nov. 29 season. Just be ready for some competition. Many of these areas have proven to be exceedingly popular and you may have to scout around to find one not being utilized by hunters.
Georgia
This is another great state for hunters looking for options in season dates. There are three of them with the first running Sept. 5-30, the second running Nov. 21-29 and the third going from Dec. 8-31 statewide. The Georgia Department of Natural Resources does manage many dove fields across the state, just be aware that you often must apply for a quota hunt to have access to them. Still, hunters in the Peach State regularly have no problems filling the 15-bird daily bag limit hunting here.
Nebraska
The Cornhusker State may not be much to look at with its endless agricultural fields scattered across much of the state. What is boring to humans on a road trip is a flashing neon sign for the world's biggest buffet for doves. No wonder so many birds pass through Nebraska every year. Dove hunters who take advantage often find some of the best hunting in the country. Nebraska may be better known as a waterfowl destination, but this state holds white wings, Eurasian collared, and mourning doves. The season runs Sept. 1-Oct. 30 every year.
Arizona
Dove season in Arizona is not simply another hunting season, it is an ingrained cultural event with hunters pouring in from all over the country for the start of the season each year. It really says it all when the Arizona Game and Fish Department has an entirely separate website dedicated ONLY to dove hunting! There are two segments to the season. The first runs Sept. 1-15. The second runs Nov. 20-Jan. 3. If you want to hunt Eurasian collared doves, the season is open year-round and there is no bag limit. Game and Fish operates many dove fields, but you can also hunt on Native American tribal lands for a small fee. All of these things combined make the Grand Canyon State one of the best places in North America for dedicated wingshooters.
For more outdoor content from Travis Smola, be sure to follow him on Twitter and check out his Geocaching and Outdoors with Travis YouTube channels.
The post 10 States to Add to Your Dove Hunting Bucket List appeared first on Wide Open Spaces.