Although we have been experiencing an un-seasonably hot spell for the first days of fall, the fishing has been remarkably good – in some waters, fishing is G-R-E-A-T! If you have not been catching fish this past week, you have not been out fishing. The perch fishing on Lake Erie's East Side is beyond awesome according to the local bait shops that have been cleaning fish; and the walleye bite is still on, too. Steelheads are waiting for rain and cooler streams. The Allegheny is spitting out smallmouth bass. And reports from Shenango Lake indicate most species (except walleyes) are gorging on shad right now. Catfish are King at Pymatuning. As water cools (hopefully soon), look for improved crappie and walleye action on inland lakes. Go Fish!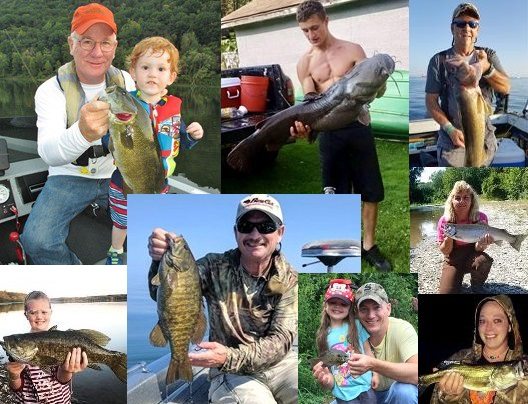 Link to the full report – www.blackwolfecommunications.com/Fishing_Reports/9-27-2017/
The NW PA Fishing Report provides timely angling information for Crawford, Erie, Mercer and Venango Counties – covering all species and all waters open to the public. The fishing comments and photos are offered by regional tackle shops and area anglers, compiled and published twice a month. The NW PA Fishing Report is based on experiences, obser-vations and opinions of individual contributors; information sources are considered relia-ble but comments are not independently verified. In providing information or pictures, you are agreeing to your comments being edited, and posted to websites and distributed electronically.
The NW PA Fishing Report is brought to you by:
Pennsylvania' Great Lakes Region (www.PaGreatLakes.com)
Black Knight Industries, Oil City (www.GammaFishing.com)
Wiegel Brothers Marine, Franklin (www.wiegelbrothersmarine.com)
The post NW PA Fishing Report For Late September 2017 appeared first on ODU Magazine-North America's #1 Digital Fishing Magazine.