Wide Open Spaces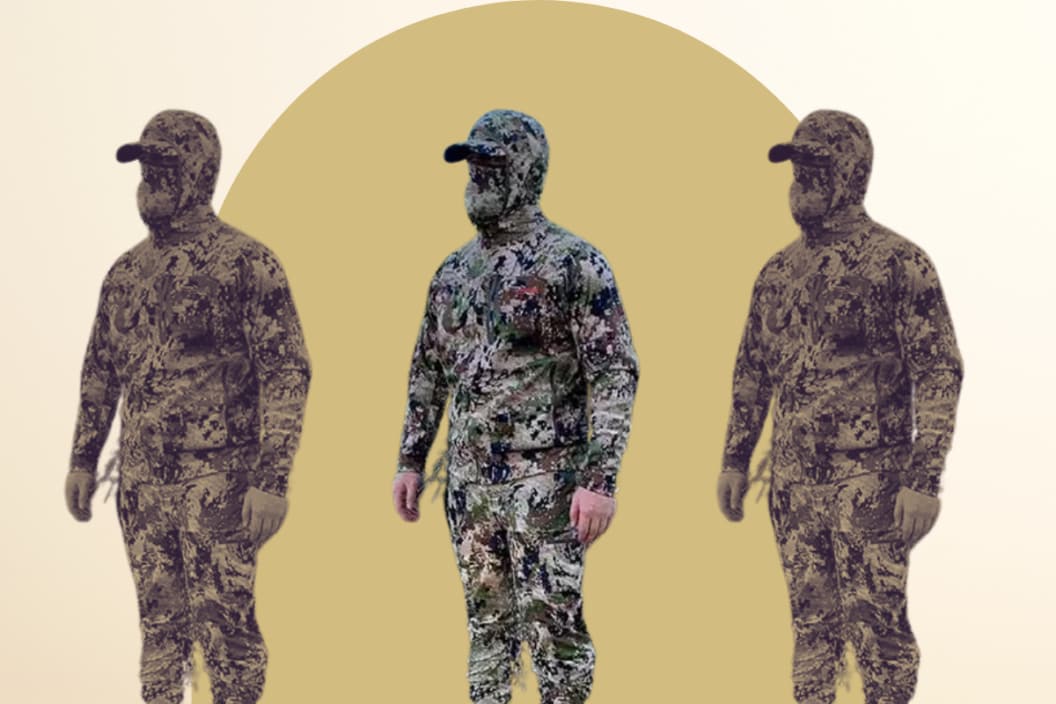 We all know the feeling. You climb 20 feet up into your treestand, you hang your bow, situate your pack, get comfortable, and then suddenly, a sense of overwhelming fear comes over you. You forgot something. And that something is vital. Whether it be your bow release, phone, rangefinder, or maybe you put on the wrong pair of boots for the weather, it doesn't matter. All that matters is that you're going to be off your game, and harvesting a mature whitetail requires near perfection. I personally have found myself in this situation plenty of times. I have a friend that actually forgot his bow. Twice. In the same season. Some people need more help than others…
In the past few years, I have had several people reach out to me asking what my gear checklist is, so I've started a running list. An outline like this is great to go through before every hunt to make sure you are prepared for any scenario that might come up. But even then, it's still important to go through a checklist before the beginning of every season, and be mindful of something that maybe would have made last year's season more effective. Add it to the upcoming season, and you're going about it the right way.
I decided to create a generally universal guide for every whitetail hunter's gear list. Feel free to mold and adapt this to your particular style of hunting, but I think it's a good baseline that checks all of the dots for the upcoming whitetail season.
Camo and Apparel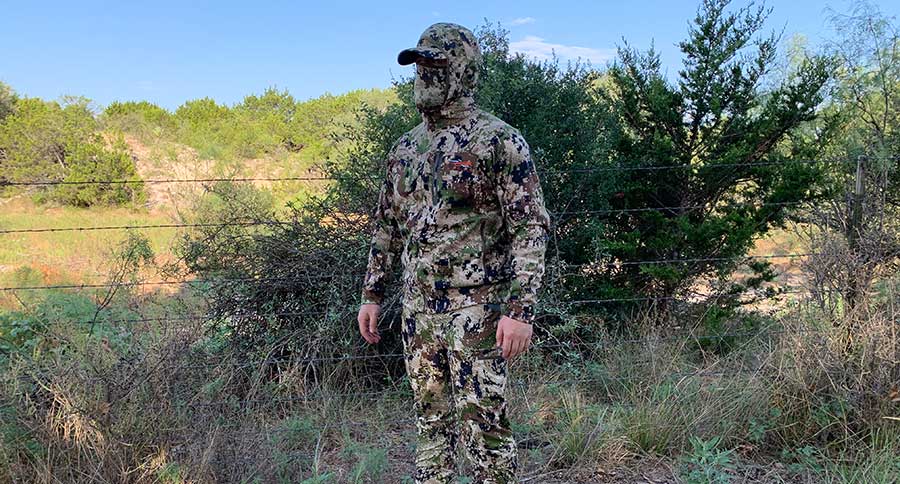 One of the most important pieces of gear that we as hunters have is our clothing. Camouflage apparel provides concealment and typically protection against nature's unpredictable conditions. These days it feels like there are a hundred different hunting wear companies out there, and they all strive to solve the same problem, sometimes in different ways. Research some hunting apparel brands and find one that fits your style of hunting as well as your budget, but also make sure that the company backs their products, especially ones designed for the conditions you'll be hunting in.
I like to choose companies that have lifetime warranties and have been tested and proven to withstand rough conditions, and still manage to keep me comfortable from 90 degrees at the beginning of the season in Texas, all the way to -30 degrees when I hunt South Dakota in January.
Scent Control
If you asked any whitetail hunter what factor is most important in whitetail success, they're likely going to talk about scent control. A whitetail's sense of smell is undoubtedly their best defense, and any step that you can take to limit it is going to help your chances. While wind direction is extremely important, a hunt doesn't always unfold the way you planned, which is why making sure that you have used some form of odor elimination is crucial. I like to spray down with a scent killer before I get into the stand, as well as an ozone generator while I am in the stand.
Hunting Pack
Sitka Tool Belt – Sitka, $239.00
Anyone that knows me knows that I am a minimalist hunter, and don't bring a ton of extra stuff with me into the stand. However, that doesn't mean I don't utilize the convenience of a pack for the stuff that I do choose to bring. I prefer to carry a hip pack that keeps all of my calls, scents, my release, knives, water bottles, and other odds and ends organized. However, the relatively smaller size of a hip pack may not work for everyone. A larger backpack might be right for you, depending on what you add to the basic checklist. My go-to is the SITKA Gear Tool Belt, because it holds everything I need it to.
For most hunters, I would suggest finding a pack that has at least 1500 cubic inches of total storage, and to assign pockets to specific gear. Then keep that organization consistent each time, and train yourself to know where everything is stored. There's nothing worse than being in the stand and not being able to find what you're looking for because your pack is unorganized.
What's Inside the Pack?
Just because I use a hip pack, doesn't mean I don't utilize every cubic inch of it for my gear. In the past couple of years of using a hip pack, I have never found myself without something that I truly needed for my hunt. What this comes down to is organization and planning for every situation.
Pack Breakdown:
Treestand
Novix Helo Hunt Ready System – Novix, $568.99
Being a mobile hunter has really transformed my hunting strategy and improved my success tremendously. I now use a hang-and-hunt strategy on about 80% of my hunts and this has allowed me to remain more undetected, while also giving me the versatility to hunt a different tree every hunt.
I carry with me the Novix Outdoors Helo Hunt Ready System. The stand itself only weighs 9 pounds and the four pack climbing sticks weigh just above 8 pounds, making it one of the lightest hang-and-hunt systems on the market.
READ MORE: 6 Best Ladder Treestands You Can Buy
Boots
If I had a nickel for every time a guide has told me that boots can make or break a hunt, I would be a very rich man. Even for whitetail bowhunting, which usually entails sitting for a majority of the time, protecting your feet is always a priority. Protection as you hike in and out of the woods, but also to provide proper insulation and breathability while you're in the tree. You'll likely hear about two different options when picking a boot for whitetail bow hunting. The first being rubber boots, and the 2nd being either nylon and/or leather. Both come with their advantages and disadvantages, so I'll include my pick for both.
Alphaburly Pro – LaCrosse Footwear, $220-260
Rubber: It's tough to find a more tried and true pair of rubber hunting boots than LaCrosse. They've been making high quality boots for over a century and it's easy to see why. The Alphaburly Pro is my boot of choice for whitetail hunting. They offer it in uninsulated, all the way up to 1600G insulation, which will keep your feet warm on even the most frigid days.
The obvious benefit of rubber boots over nylon is their ability to mask odors, which as we all know is key for whitetail hunting. However, they fail in comparison as far as comfort goes, so if you have a long trek through whitetail hill country, you might want to leave your rubber boots at home.
Nylon/Leather: When I'm not wearing my rubber boots I have had great success with the Recurve from Danner Boots. They feature an OrthoLite footbed that provides all day comfort even on strenuous hikes. They also have a 100% waterproof liner that lets moisture out but won't let water in, and they're backed be a 365-day warranty. That's pretty incredible as far as boots go.
Choose Your Gear
Everyone's gear is going to be slightly different. Use this list as an outline to adapt to your own hunting style and preferences and you'll be ready for this coming season. To be successful hunting whitetails requires many things. Ensuring that you are well equipped and have the right gear and you'll move the needle in your favor.
The post Your Must-Have Whitetail Bowhunting Gear, According to an Expert appeared first on Wide Open Spaces.