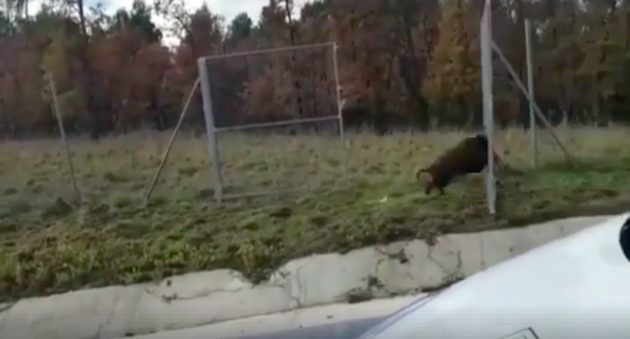 Here's one wild boar that needs a new pair of glasses.
When your hunting buddy said "let's go run some hogs," this probably wasn't what he meant.
Now, it seems that in some parts of the world, all you have to do is open a fence gate and and the hog will do the rest of the work for you!
Okay, so it got up and trotted away, but you still had a chance to plug it.
Even though this is probably in another part of the world, one thing is for certain: we'd turn that pig into bacon here in the U.S.
NEXT: COULD YOU HIT A WILD HOG THROUGH THE PALMETTOS LIKE THIS?
The post Wild Boars Are Apparently Hunting Themselves Now appeared first on Wide Open Spaces.