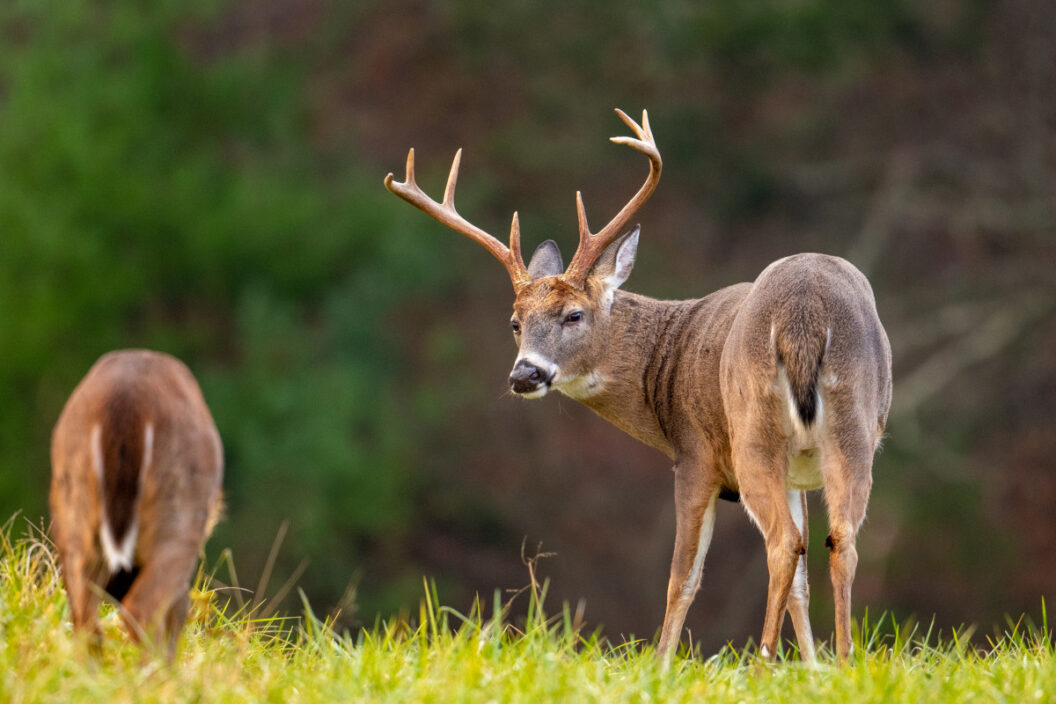 We know some deer hunters might be contemplating putting their gear away for the season at this point. After all, it's getting late in the year, and there are several major holidays rapidly approaching. But we say don't throw in the towel on deer season and put your feet up and tipple that glass of eggnog just yet. Georgia still offers plenty of opportunities to fill your tags a little into the New Year. If you've still got an empty freezer lacking venison, now is the perfect time to get out there and fill it up before it's too late. Today we'll go over the remaining deer hunting seasons in the Peach State. We'll also go over any late season-specific regulations you need to know as you head into the woods for one last chance at that big buck of your dreams.
Georgia Remaining Seasons
If there's one thing we really like about this state, it's how generous the Georgia Department of Natural Resources is with its season dates. No matter what weapon you prefer to tote afield, you can use it during the remainder of the season. The remaining season dates are as follows.
Archery Either Sex Statewide – Sept. 10, 2022 – Jan. 8, 2023
Extended Archery Either Sex Select Counties – Sept. 10, 2022 – Jan. 31, 2023
Primitive Weapons & Youth-Only Firearms – Oct. 15, 2022 – Jan. 8, 2023
Firearms – Oct. 22, 2022 – Jan. 8, 2023
As you can see, you can continue your hunt well into the New Year. Some of these seasons can create confusion. For example, you may be wondering why there is a primitive season that runs to the same date as the end of firearms deer season. Note that the primitive season starts roughly a week earlier than firearms. So, the slight advantage to those who use a muzzleloader comes at the start rather than the end of the year as it does in other states.
There are also either-sex days that are specific to firearms season. The dates for these are broad, but there are about seven fewer days in 13 counties of the northern zone than there are in the central zone or southern zones. Either-sex doe days run Nov. 26-27, 2022, and Jan. 1, 2023 in Fannin, Union, Towns, and Rabun counties. They run Nov. 21-27, 2022 and Jan. 1, 2023 in White, Habersham, Stephens, Lumpkins, Dawson, Pickens, Gilmer, Murray, and Whitfield counties. The days run through Jan. 8, 2023 for the rest of the zones. Regarding the extended archery season, it is only open in the following counties:
Barrow
Bibb
Chatham
Cherokee
Clarke
Clayton
Cobb
Columbia
Decatur
DeKalb
Douglas
Fayette
Forsyth
Fulton
Gwinnett
Hall
Henry
Muscogee
Paulding
Rockdale
Seminole
Those are the basics for the remaining Georgia deer seasons. The 12 deer per season bag limit stays the same. We highly doubt most hunters will get anywhere near that limit, but of the 12, hunters are allowed 10 antlerless deer and two antlered deer. Of the two antlered deer, it is required that one of them must have at least four points of 1-inch or longer on one side, or a 15-inch outside spread. Look at the distance between the ears to help judge that. If the buck's antlers go out to the ears, there's a good bet he's at least 16 inches wide.
Hunting Regulations to Know in Late Season
Because the state of Georgia keeps things so simple with their seasons, there's not a lot of extra things to know for the late season. For those who have never hunted in Georgia before, it's worth noting there are three archery-only counties, which are Clayton, Cobb, and DeKalb counties. Fulton County is also archery-only north of Highway 92. Also, there is a restriction of firearms to shotguns and muzzleloaders only in Forsyth County south of Highway 20.
For those looking to try their luck on public lands, archery hunters are required to follow the firearms either-sex dates for the Chattahoochee and Oconee National Forests. Speaking of the Chattahoochee, hunters are restricted to harvesting bucks only east of I-75. Some wildlife management areas (WMAs) also have specific big game regulations on the type of deer you're allowed to harvest, so make sure to check before you squeeze that trigger.
Remember that Georgia defines a buck as any deer with a hard antler visible above the hairline. Button bucks are legal, but you'll want to ensure it doesn't have any hard antler before harvesting one that you hope to tag as antlerless. For those venturing out with a muzzleloader, Georgia defines muzzleloading rifles as those .44 caliber or larger, and shotguns 20 gauge and larger.
That's about it for the most important regulations to know going into the late season. If you're planning to take some time off work around the holidays, it's worth going out and putting a few late sits in. The rut is winding down at this point, and the deer will be a bit easier to pattern as they seek-out food sources. Good luck to all the late season hunters still trying to fill their tags in Georgia!
For more outdoor content from Travis Smola, be sure to follow him on Twitter and Instagram For original videos, check out his Geocaching and Outdoors with Travis YouTube channels.
The post When Georgia's Deer Season Ends, Key Dates To Remember appeared first on Wide Open Spaces.