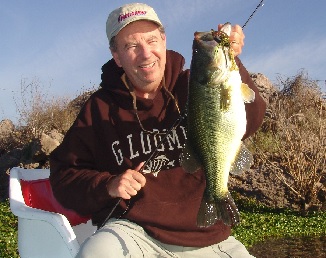 These are but a few of the secrets in "The Bite" from Better Bass Fishing: Secrets From the Headwaters by a Bassmaster Senior Writer. Here's a link to the book at Barnes & Noble. Amazon also carries it, but often is sold out.
Secret 7 : Fisheries scientists estimate that only 5 percent of fish in any given bass population are actively feeding at one time. Thirty percent are inactive and 65 percent are neutral. That why accurate casts, subtle presentations, and enticing retrieves are so important.
Secret 8:  But even if a bass isn't "actively" feeding, it still often will grab at an easy meal if it comes within reach. Most of the time, fish and other wild animals simply do not pass up available food. Survival instinct dictates that they take advantage of every opportunity.
 Secret 9: On average, once a largemouth bass reaches 11 inches in length, more than 75 percent of its diet consists of baitfish, with the remainder consisting a crawfish and insects. That will vary, of course, depending on the forage base of each specific fishery.
Secret 10: Bass bite for other reasons too, among them reflex, curiosity, competition, and protective instinct for their spawning beds and/or territory.
Long-time pro Roland Martin also believes that they bite out of ignorance: "It's getting increasingly harder to find bass these days that have never seen an artificial lure," he says. "But there are still a lot of lakes in Mexico and Canada where these 'ignorant' bass exist. And I've been able to find a few small farm ponds that were underfished and contained the same eager, stupid bass."
Check out all my books at Amazon.
The post Want to Catch More Bass? Here Are 'Secrets' You Should Know About the Bite appeared first on .