Hannah Barron Outdoors/Facebook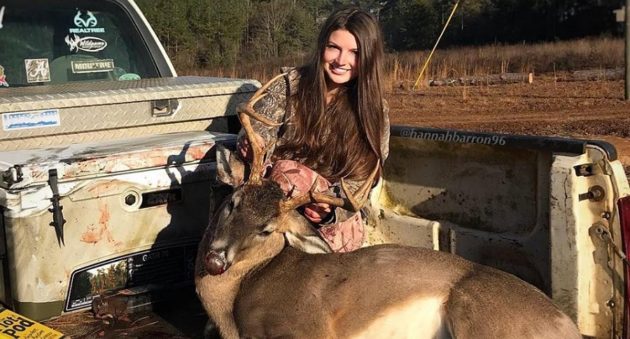 Hannah Barron bags a buzzer-beating Alabama buck and runs a mile to do it!
If there's one outdoors person Wide Open Spaces loves to follow on social media, it's Hannah Barron. Not only is this huntress wise beyond her years, but she presents herself as a positive role model with strong moral convictions, both in the realm of hunting and the importance of family and tradition.
With two buck tags to fill and time running out in the Alabama hunting season, the clock was slowly ticking down for Barron. We began wondering if she'd get a chance to pull the trigger. The wait was on.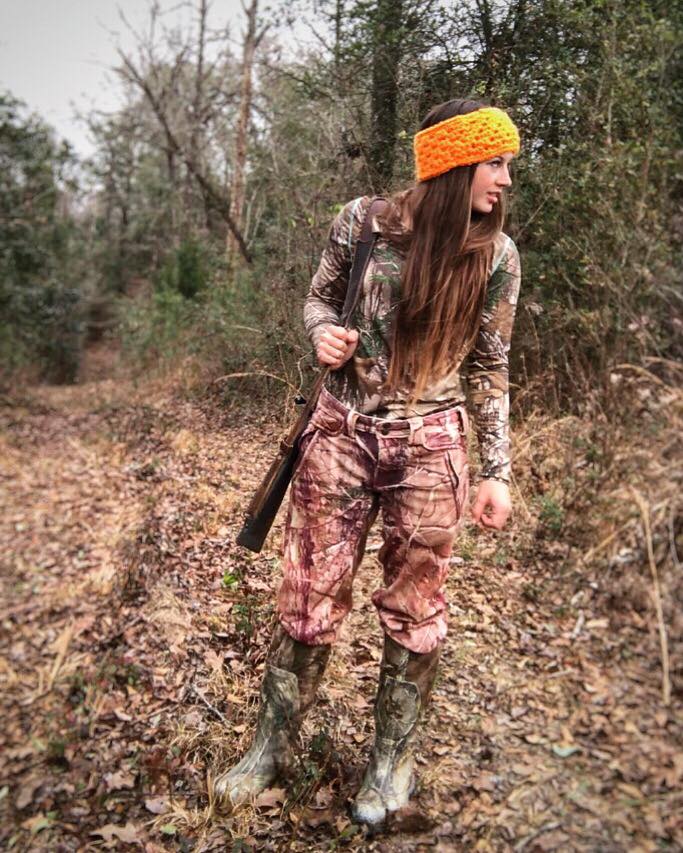 Then it happened, and what a crazy story it is! Here are the details, as she shared her experience on her Facebook page:
"This morning, I walked to my shooting house pretty discouraged. I even told @hunterhorton7 in a text that it just wasn't going to happen for me again this year. We only have 5 days left in the season, and I had 2 buck tags left to fill. I hadn't even pulled the trigger on my rifle since the first week of January when I killed Tammy 8 point. Dad (@jeffbarron70) was sitting in his bow stand about a mile from my shooting house. I hadn't been sitting for 30 minutes when I get a call from Daddy saying 'I've got a good one in front of me. If you want him, you better get to runnin'. If he starts to leave I'm gonna have to kill him. Hurry up!' So I tore out. I'll be the first to tell y'all, I can't run any distance without being on the verge of passing out. The whole way I was listening for the report of dad's rifle because I knew there was no way he would stay there long enough for me to get there. I knew there was no way possible this would actually come together. One mile felt more like 10. I finally got to Dad's tree, climbed up as quietly as I could while watching Dad signal for me to stop or keep climbing. When I finally got up there, out of breath is an understatement. I grabbed Dad's rifle, and we both watched him fall in his tracks. I think Daddy was as excited as I was. I still can't believe it all came together. I still can't believe he stayed there long enough, and I was able to sneak up the stand without spooking him. This was by far one of my most intense hunts, and it's one me and Daddy both will never forget. Hunts like this are what makes it all worth it. Memories are the only thing we can take with us when we go, and I'm blessed to say that I've sure made some good ones."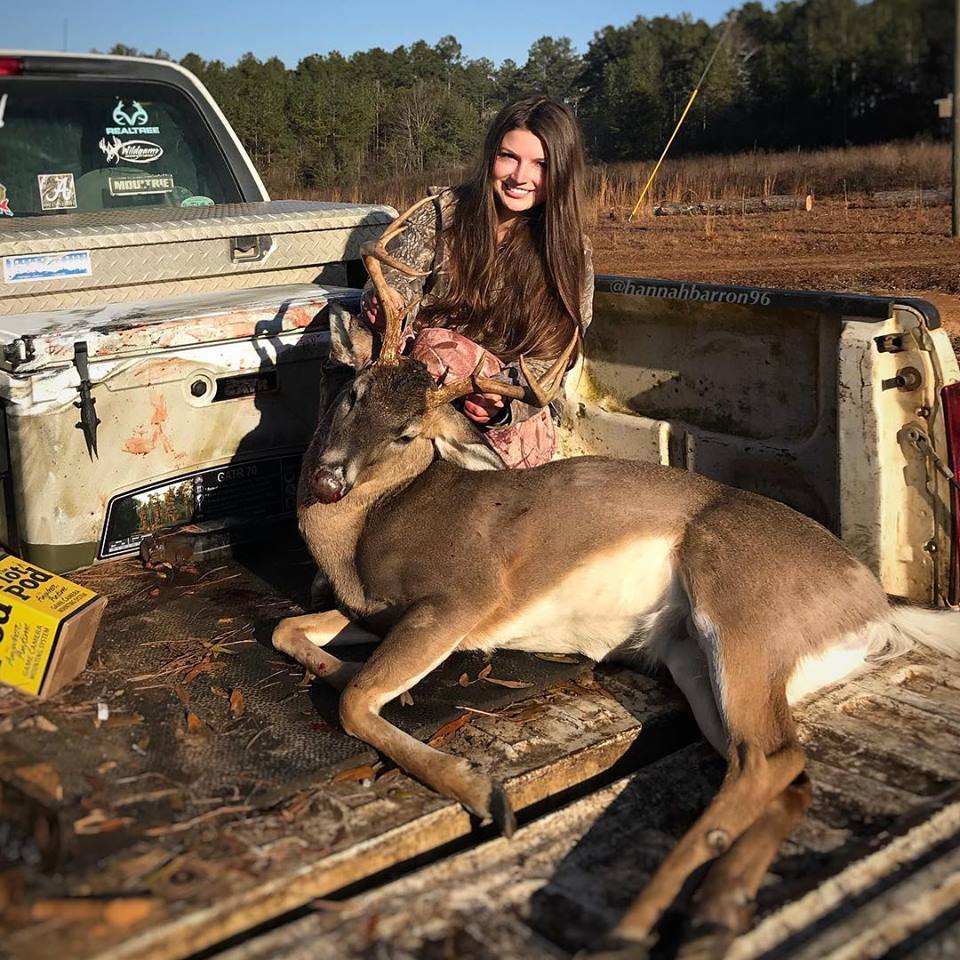 Doesn't this next post sum up hunting and family perfectly?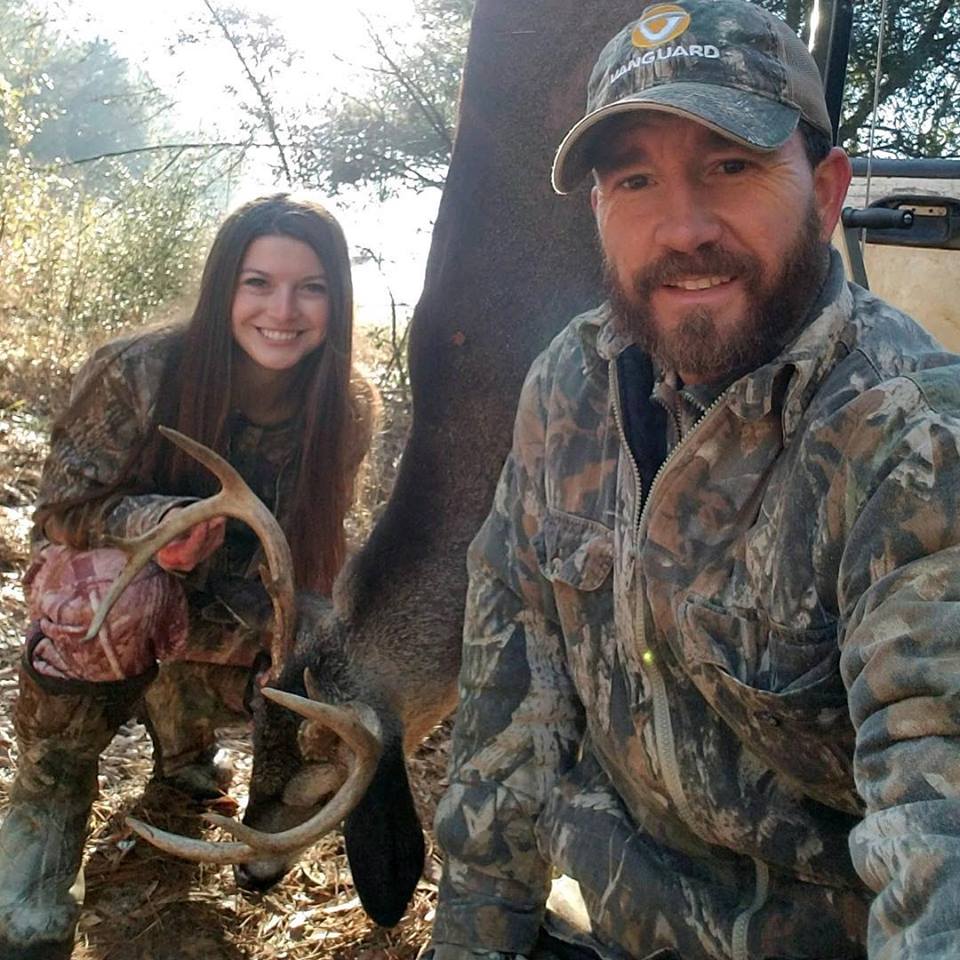 "Right now, I just want to say THANK YOU DADDY!!  Thankful I was able to run a mile from my tree to Daddy's to kill this guy when @jeffbarron70 called and said 'he's in front of me. Get to runnin'!'"
Here's a live Facebook video Hannah and Jeff shot after harvesting the buck:
Hunt well never forget! I love my Daddy! Thank you for watching this deer for 30 minutes so I could run like heck down here to get him. Most fun I've had in a long time!

Posted by Hannah Barron Outdoors on Monday, February 5, 2018
Congrats on your buck, Hannah, and thanks for being an exceptional role model, mentor and father, Jeff. The bond the two of you share is definitely a special one!
Follow along on Hannah's adventures through her Facebook and Instagram pages. Be sure to check out Jeff's Instagram page, too.
Images Courtesy of Hannah Barron Outdoors/Facebook
Did you enjoy this post? CLICK HERE to view more article by Justin Hoffman. You can also check out his Photography Site Justin Hoffman Outdoors, as well as follow him on Facebook Justin Hoffman Outdoors, Instagram hoffmanoutdoors, Twitter @HoffmanOutdoors, or subscribe to his YouTube channel Justin Hoffman. 
NEXT: HANNAH BARRON GETS BULLIED ON INSTAGRAM, CAMERON HANES HAMMERS BACK
The post Video: Hannah Barron and Her Dad Team Up for a Late-Season Buck appeared first on Wide Open Spaces.