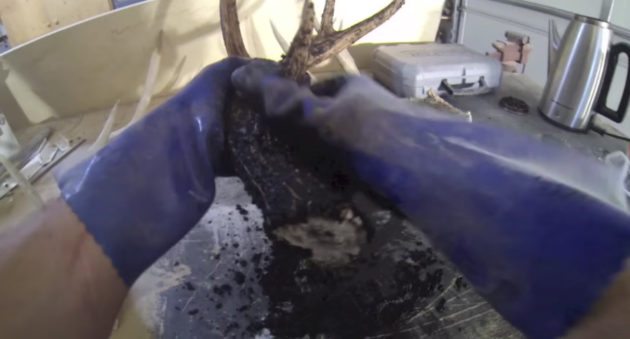 Found some old sheds that need some color to bring them back to life? This way is super cheap and effective.
Drink coffee, or know someone who drinks coffee? I am going to go out on a limb and say you said yes to one of those. And because you said yes to that simple question, you might be able to bring those old bleached-out and-ground stained shed antlers back to life very easily.
If you love shed hunting like I do, chances are you have come across a few finds that had been caressing the earth's surface for quite some time, being bleached by the sun and stained by the ground, causing them to lose that beautiful brownish gold tint that only antlers have.
If you find an awesome shed that has lost the natural characteristics and you want to bring it back to life, follow along with this video as Hidden Instinct shows you how coffee grounds can do just the trick and all while not hurting your bank account.
Watch the video below:
I have tested lighter roast as well, and it didn't seem to do the trick. As he said in the video, it has a much better effect and look if you use dark roast grounds compared to others.
He also mentions, as well as others I have talked to, that for some reason Starbucks' grounds result in the most realistic color tones, from their experiences. Not sure why, but we'll take their word for it.
Give it a try, make those old shed antlers look fresh again and let us know how it works.
Did you enjoy this post? CLICK HERE to view more articles by Colton Bailey. You can also follow him on Facebook CB Outdoors and Hunting and Fishing Memes, and Instagram Ultimate Outdoors.
NEXT: 5 REASONS WHY YOU SHOULD NOT SHED HUNT
WATCH
The post Video: Guess What Will Restore Color to Your Old Shed Antlers for Super Cheap appeared first on Wide Open Spaces.