Josh Buckman/YouTube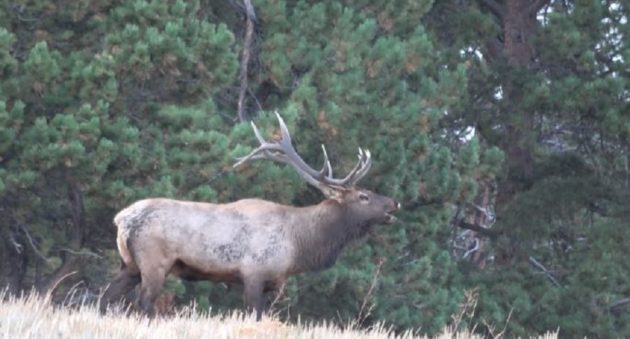 There's something about a big-racked bull elk bugling that makes the heart race.
There's no sound more distinctive in the wild than that of a bugling bull elk. High-pitched and thunderously loud, it resonates with all hunters who chase these magnificent animals in the backcountry each season.
The following footage was shot by Josh Buckman in September of 2016 and shows several bull elk bugling in Colorado's Rocky Mountain National Park. The quality is superb, as are these formidable bulls. This right here is what the elk rut is all about, hands down.
Make sure you turn your speakers up for this awesome footage:
Trigger finger twitching a bit after watching that?
The iconic elk. What's not to love?
Did you enjoy this post? CLICK HERE to view more articles by Justin Hoffman. You can also check out his Photography Site Justin Hoffman Outdoors, as well as follow him on Facebook Justin Hoffman Outdoors, Instagram hoffmanoutdoors, Twitter @HoffmanOutdoors, or subscribe to his YouTube channel Justin Hoffman.
NEXT: BUGLING BULL ELK GETS RIGHT IN THIS GUY'S FACE
The post Video: Bugling Bull Elk Footage Will Get Your Trigger Finger Twitching appeared first on Wide Open Spaces.