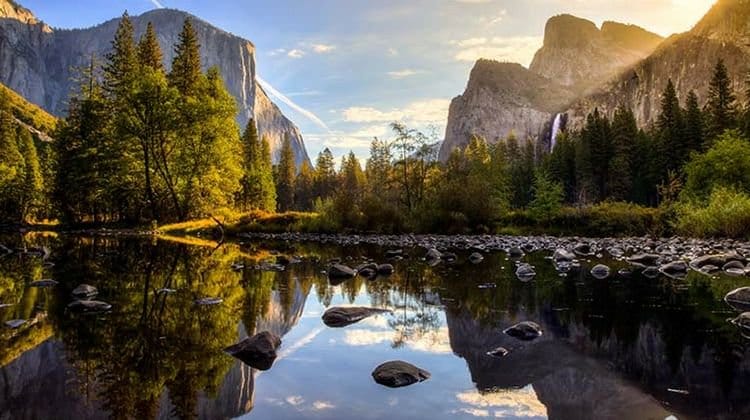 Looking for an escape this summer? Check Out These Hidden Gems!
We've put together a list of the top campgrounds in each state across the US.  Camping is always an option! (even in New Jersey ;-))
I've lived in Texas my whole life and can't believe I've missed out on a few of these!
50 U.S. Campgrounds | The Best Campsites To Visit In America
Campgrounds are abundant in this country so if there's one thing you'll have problems with, it's going to be choosing which one to visit first! We've included just about everything from mountains to beaches, wilderness, and lakes.  Whether you prefer camping in the mountains or a day at the beach, we've got you covered!  Just find your state (or one you want to visit) and click through to see the top 5 campgrounds: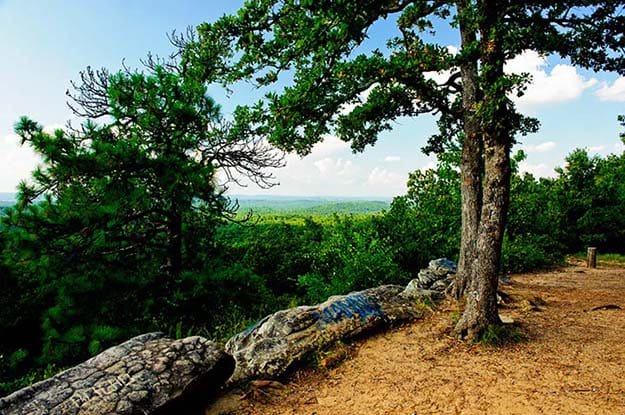 Alabama offers both beautiful spots and recreational opportunities to campers across the state. Want a true camping experience? Come prepared and enjoy the wild outdoors at a spot like Monte Sano State Park in Huntsville. If you prefer a less authentic outdoor experience, don't miss the Gulf State Park to enjoy the ameneties and watch the sunset from the beach.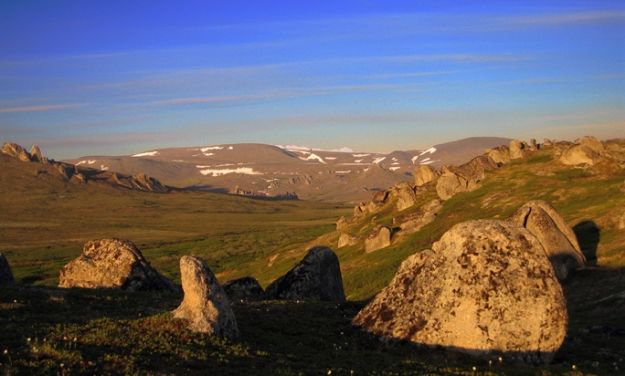 Camping in Alaska typically attracts adventure-seeking campers. One thing you'll notice on your trip to Alaska is it's significantly more expensive than other states due to its location. Despite the higher price tag, you won't have a problem finding a safe spot to park and spend the night and you'll likely encounter some of the best views in the states.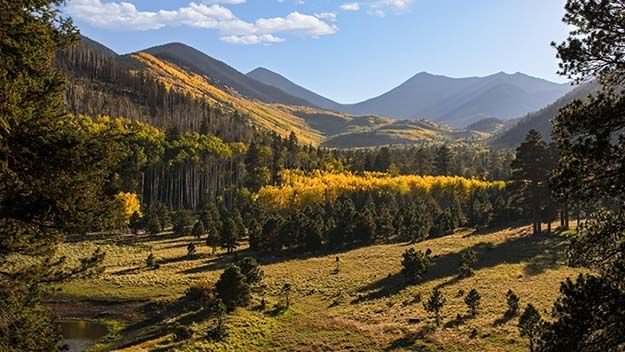 Do you think of the Grand Canyon anytime you hear"Arizona?" Although being famous for it, Arizona has much more to offer! This very beautiful state has lakes, rivers, mountains, and campsites that will make you feel right at home!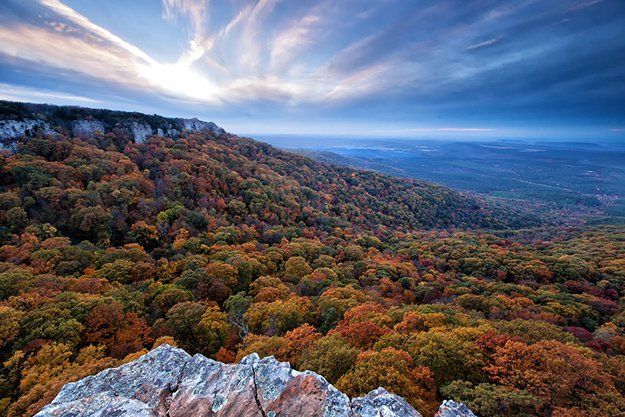 What camper wouldn't want to be in a place nicknamed "The Natural State?" Arkansas could possibly be one of the most beautiful places to visit in the south. Catherine's Landing is a great place to put on your list with both hot springs and rich wildlife.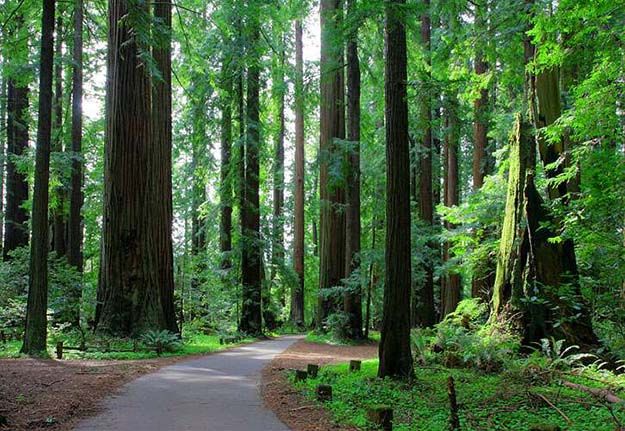 California is known for the bright lights and glamor of Hollywood, but there's more to the state than movie stars and celebrities. Yosemite National Park is also located in the Golden State as well as Sequoia National Forest where the world's largest trees are found.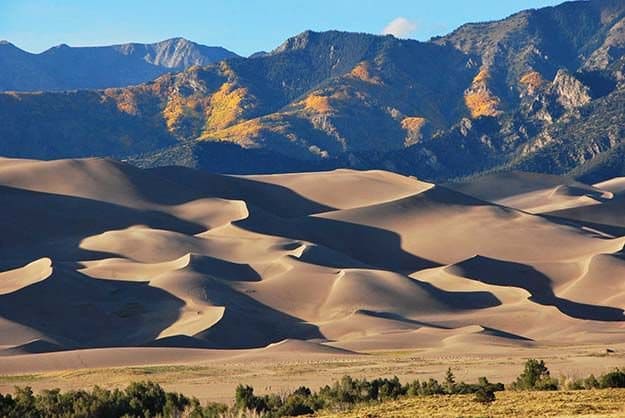 Colorado has a lot of beautiful campsites to visit all year long. From wilderness playgrounds to family resorts, this colorful state has something to offer for every type of camper. Be sure to visit the Great Sand Dunes in Pinyon Flats and revel at the stunning views.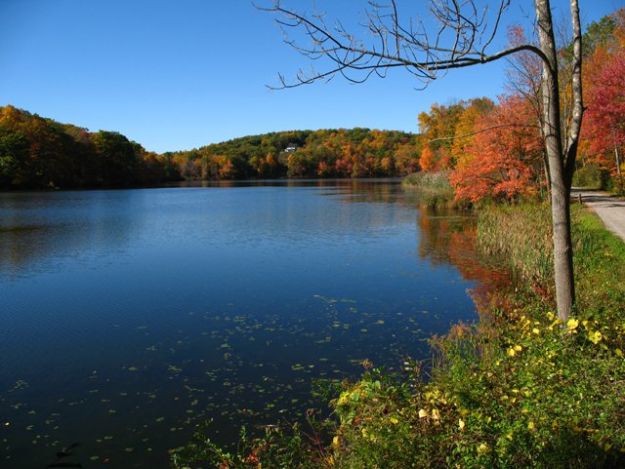 You may already know that Connecticut is rich in history and home to many landmarks. In addition, the state is also home to scenic views of nature like the Devil's Hopyard State Park and West Thompson Lake. You're sure to find a spot for your RV in the land "full of surprises."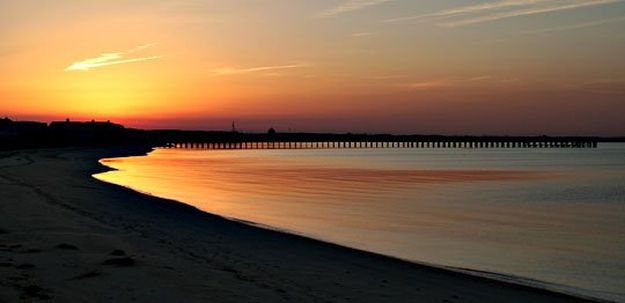 What comes to mind when you think of Delaware? It's likely that one would think of the constitution – or possibly the tax free benefits. What you may not know is that the state also boasts stunning beach campsites and beautiful forests. If you prefer camping in a swampy terrain, don't miss a visit to Trap Pond State Park.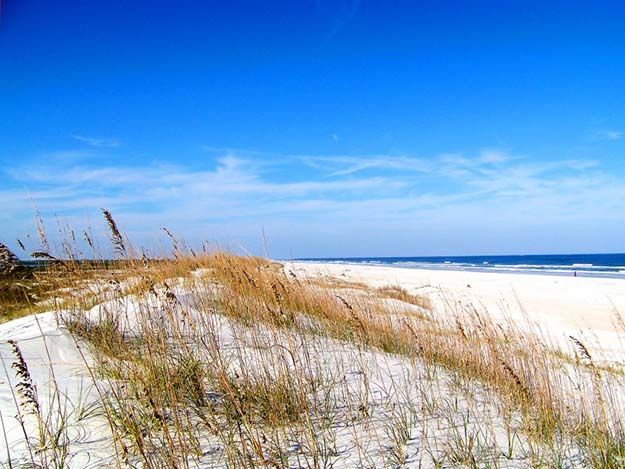 Florida is a state known for its wonderful beaches and sunny weather. The place is perfect for summer outings, but if you know where to look, you'll also find nice campgrounds around the state. A good place for campers is the Blue Spring State Park where you can find West Indian Manatees.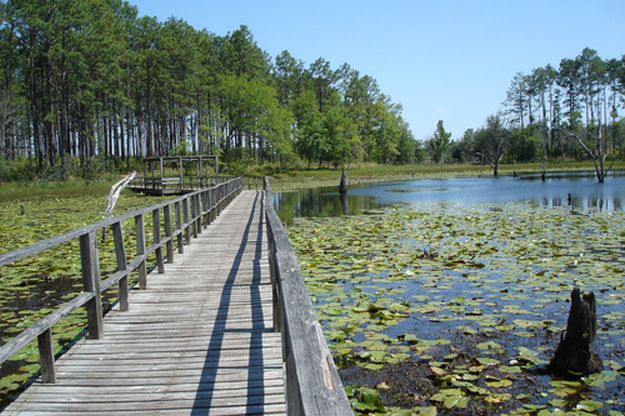 Georgia is a must-see for its southern charm! One of the best ways to experience this is through camping in the great outdoors. Be sure to visit Black Rock Mountain State Park where you can walk along streams and waterfalls. This place is also ideal for people who love hiking.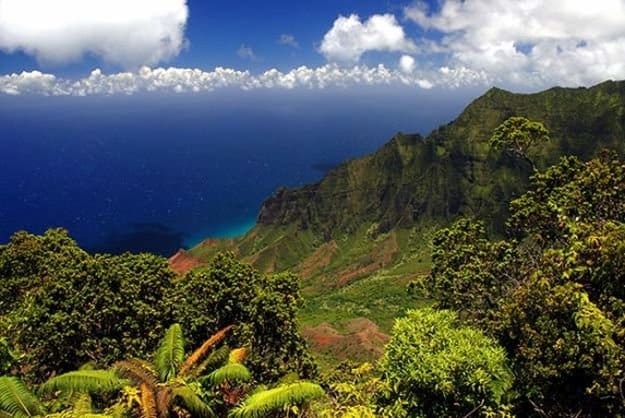 Where else can you see the best view of the Pacific Ocean but in the mountains of Hawaii? The weather is perfect and you couldn't possibly run out of activities in this Aloha State. Check out some of best beach camping in the United States while you're there!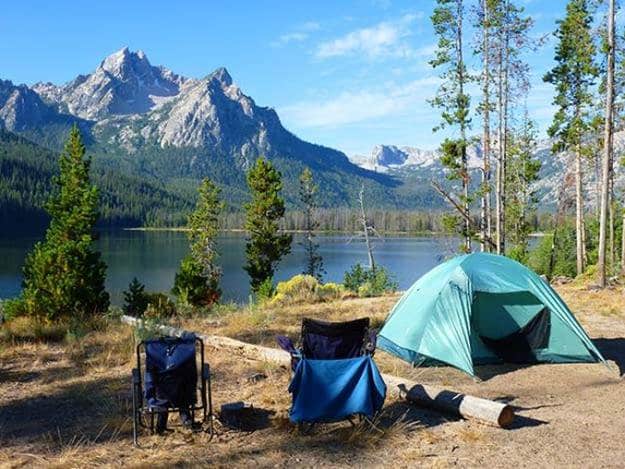 Idaho is a state rich with state parks and national forests. The people in this state are very lucky to be surrounded by such stunning natural beauty. Redfish Lake is a scenic place to set up your camp among the locals.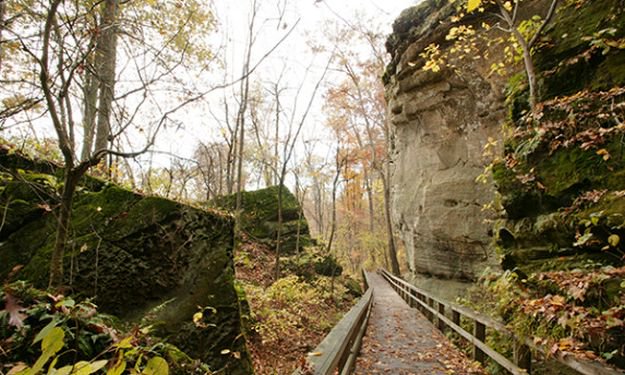 Would you believe a huge part of the State of Illinois is farmland? You may know it as the birthplace of some of the most important individuals in the history of the United States, but it's also a place of beautiful campgrounds like the Prophetstown State Park.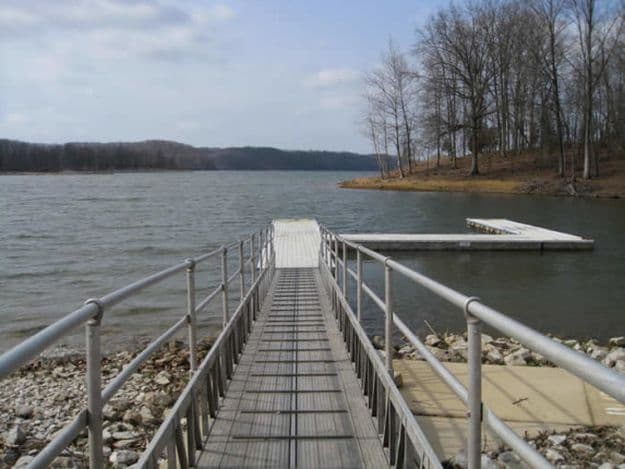 Indiana has come a long way from using the Ohio River for transport to becoming a state with the most major highway intersections. The entire state is endowed with incredible landscapes. Check out the Monroe Lake Campground for enjoyment of a number of outdoor activities.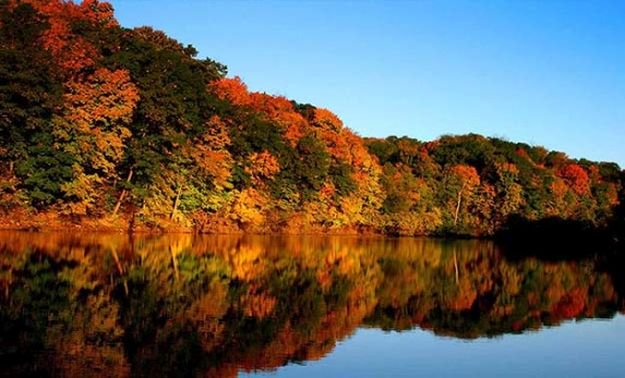 The state of Iowa may not be famous for tourist destinations, but it is home to many beautiful campgrounds. Iowa has a dozen natural lakes that give the surrounding land scenic views great for setting up tent or RV parking.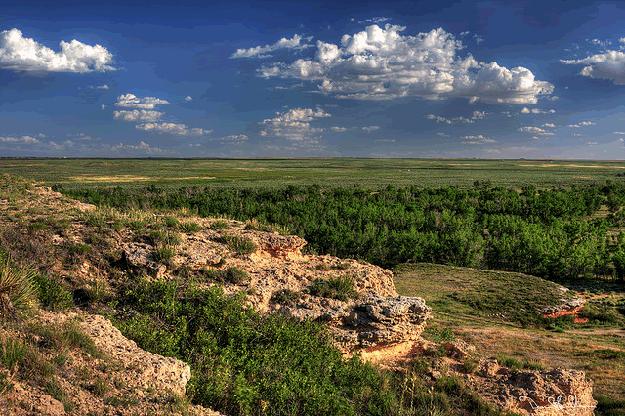 Welcome to middle America! Kansas campgrounds are great for family outdoor getaways. The Cimarron National Grassland is one of the best places to camp. At the right spot, you'll get a stunning view of more than 100,000 acres of green wonder.

Kentucky is great for camping any time of the year. The Bluegrass State has some of the best places for RV camping with your family. Try the Buckhorn Lake for a soothing view and a few beers under the starry night.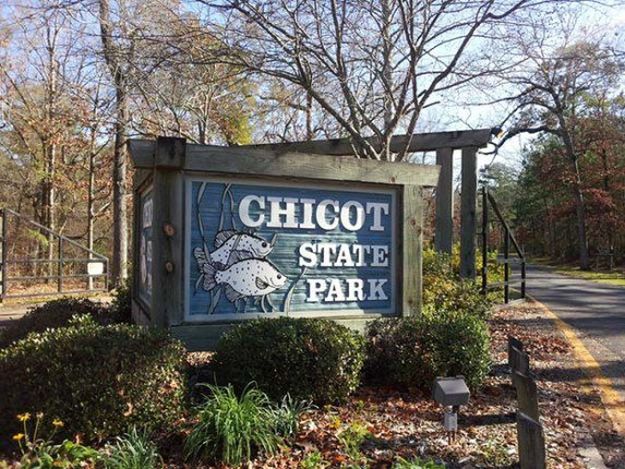 When you want to listen to the best jazz music in the country, come to the Pelican State. Aside from being known for its diverse cultural influence, Louisiana offers more of nature than one might think. Enjoy fishing, hiking, and a lot of other outdoor activities in Louisiana.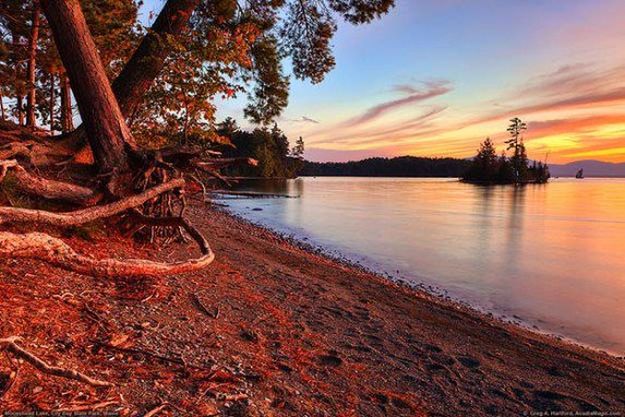 The State of Maine is a bountiful wildlife overlooking the Atlantic Ocean. With many diverse things to offer throughout the four seasons, campers are sure to find delight in one of the state's many charms. For hiking and camping, check out Bradbury Mountain any time of the year for a picnic or family getaway.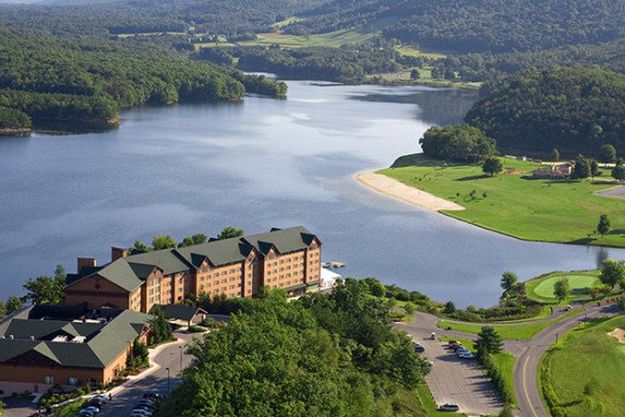 Tourists come to Maryland to get a glimpse of our nation's history, yet you should know it's also abundant with beauty as well. If you are looking for a relaxed outdoor experience, check out Rocky Gap State Park for a break from busy life in the city.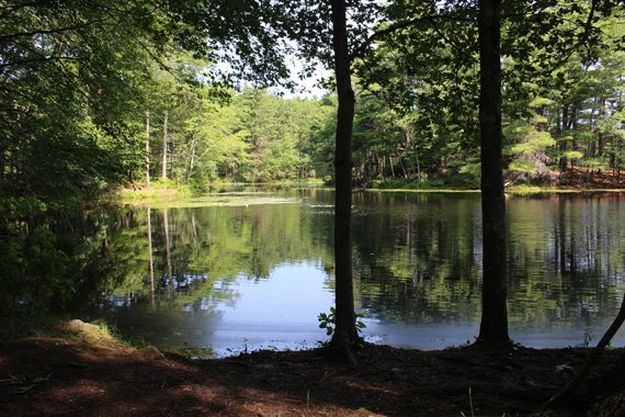 The State of Massachusetts has miles of coastline facing the vast Atlantic Ocean. It also provides campers a lot of options for getting in touch with nature. Harold Parker State Forest, for example, is a fine place for putting up your tent, RV camping, and many recreational activities.

When a place is bordered by five great lakes on all corners, it must be something special! Although Michigan is known for bitter cold winters, you won't be able to get enough of the scenic views this state has in store.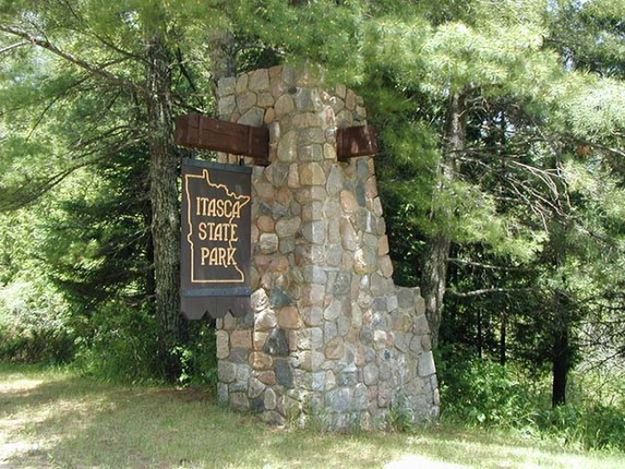 Minnesota is known as the "Land of 10,000 Lakes." It shares the North Shore of Lake Superior with Ontario, the world's largest freshwater lake. It's no surprise the state is a favorite destination among outdoorsmen due to its geographical wonders.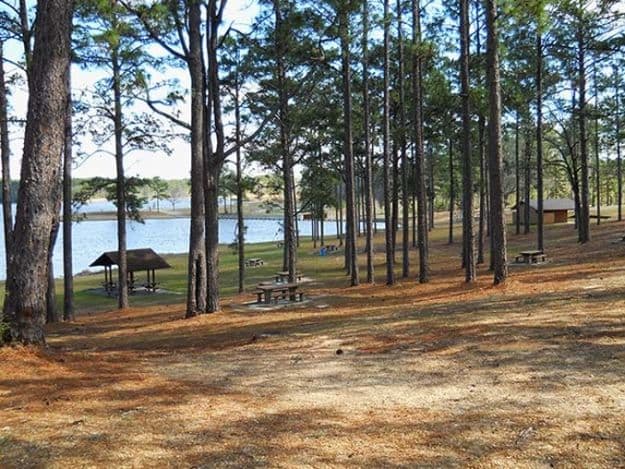 Mississippi is famous for its great historical significance, especially during the Civil War. If you're looking to explore the natural wonders of the state, be sure to check out the natural beauty of the Holly Springs Natural Forest at Puskus Lake.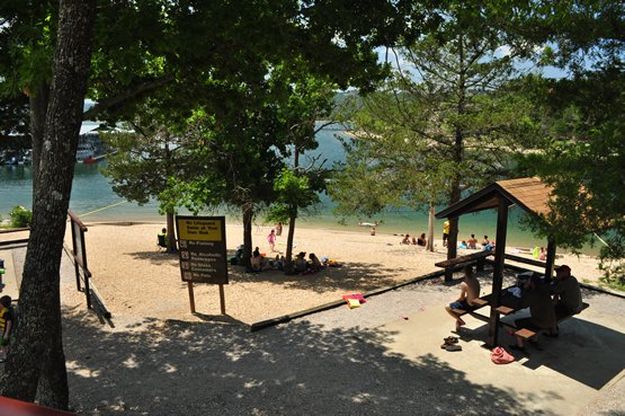 Also known as the "Gateway to the West," the Mississippi and Missouri rivers meet together in this state forming a beautiful landscape suitable for all sorts of outdoor activities.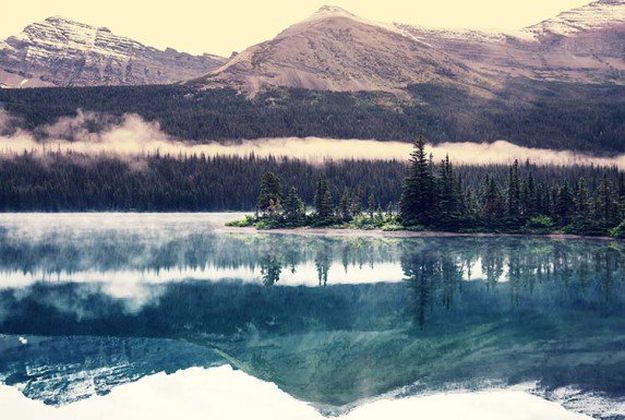 The name given to this state speaks to the kind of terrain to expect. Montana also means "mountain" and is a great place for outdoor enthusiasts. It shares the Yellowstone National Park with Wyoming and Idaho, a place known for its abundant wildlife and ecosystem.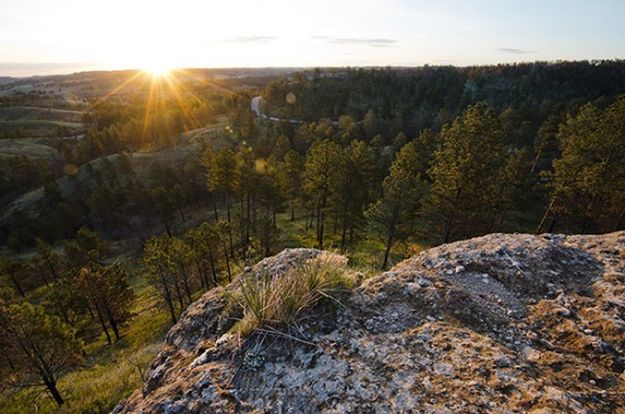 The state of Nebraska offers numerous campgrounds with its many lakes and state parks. The Chadron State Park, for instance, is a nice location with numerous outdoor activities such as hiking, fishing, and horseback riding.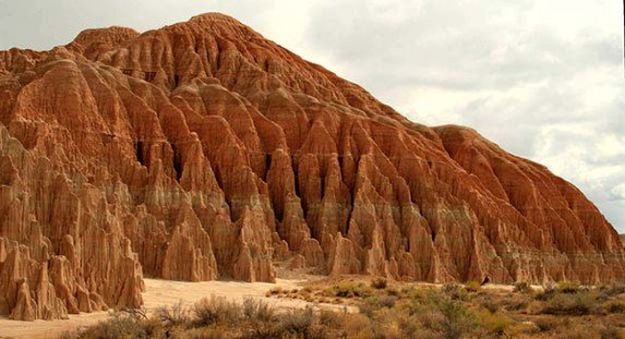 Do the luxurious hotels and casinos in Las Vegas come to mind when you think of Nevada? While the city is nestled in the center of the state, it's just a tiny speck in the middle of a vast desert. Nevada also offers wonderful campgrounds like Mt. Rose in the Sierra Nevada. People can challenge the mountain by hiking to its peak, or simply follow an easier trail near the base and enjoy the view.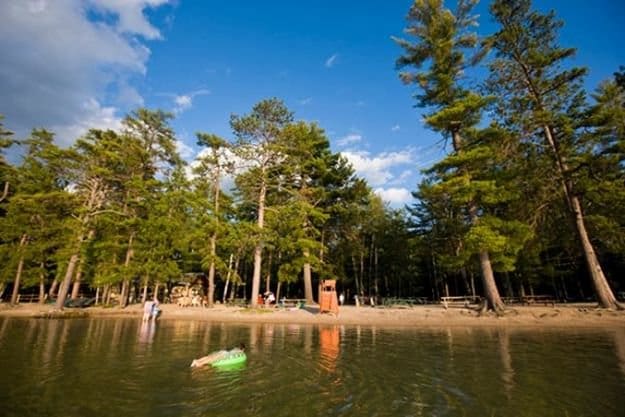 New Hampshire may be small in comparison to other states, but it's home to many big scenic views. There's Moose Brook State Park, Umbagog Lake State Park, and White Lake State Park, just to name a few. The state is also known as the "Mother of Rivers" so be sure to visit in the warmer months or take in the winter views.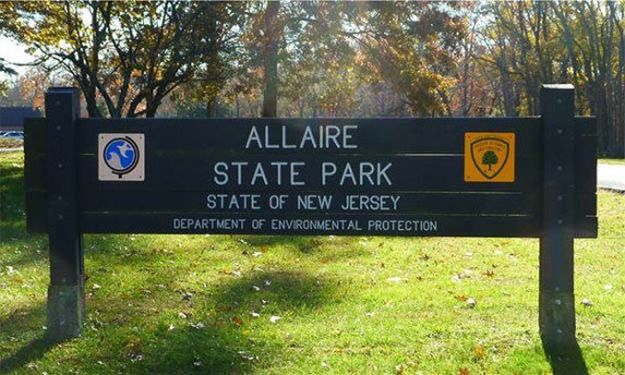 If you live in New Jersey, you won't have any problem finding diners and shopping malls. If you're looking for camping and outdoor activities, you may be surprised to hear about the hidden gems the state has to offer. The Kittatinny Valley State Park is one of the places in the state to hike, camp and hunt.

Visit New Mexico and you'll understand why the state was named the "Land of Enchantment." The City of Rocks and Heron Lake State Park are just a few examples of the mesmerizing views in this beautiful state.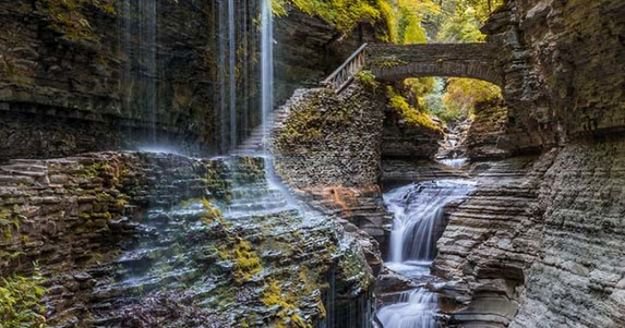 The Empire State is home to some of the most-visited tourist attractions in the world. While many don't venture outside of the city that never sleeps, New York has even more to offer upstate. Be sure to check out Niagara Falls before settling into one of the state's many scenic campsites.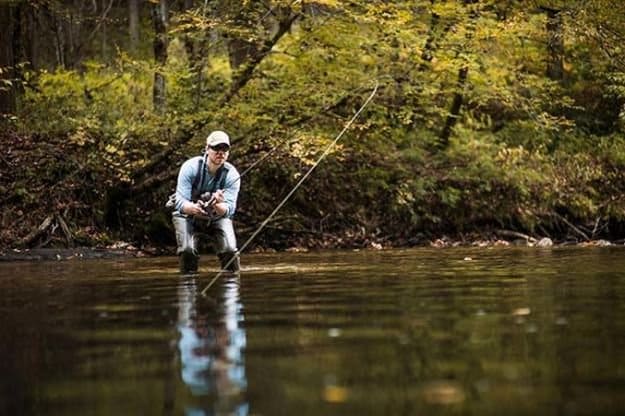 The Tarheel State is possibly one of the most beautiful in the country. North Carolina offers national forests that provide a wide range of hiking trails and campgrounds for family getaways and experienced outdoorsmen. For a great sunset view, set up camp on the beach!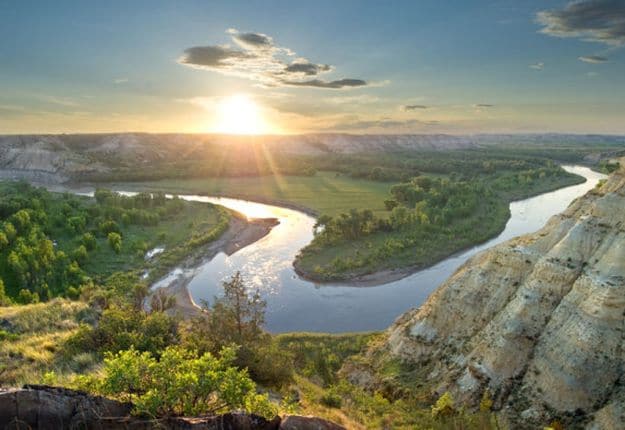 Did you know North Dakota leads the country in the production of sunflowers? The Peace Garden State also has a unique geographical location and is a haven for all types of outdoorsmen. With this in mind, it's unlikely that you'll have trouble finding a place to set up camp.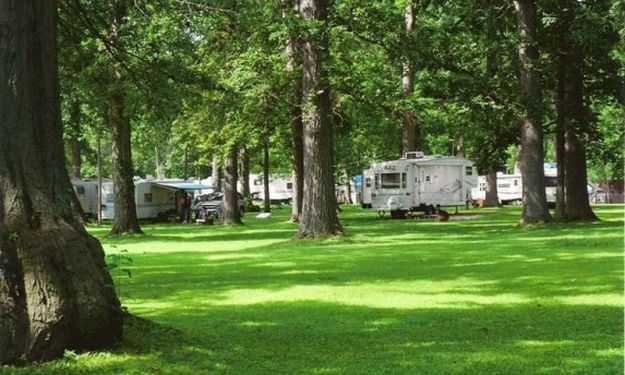 Not sure where to set up camp in the Buckeye State? Ohio offers visitors lakes, mountains, forests, and rivers. The state is also abundant with natural beauty as seen in Hocking Hills State Park where visitors enjoy scenic cliffs and waterfalls.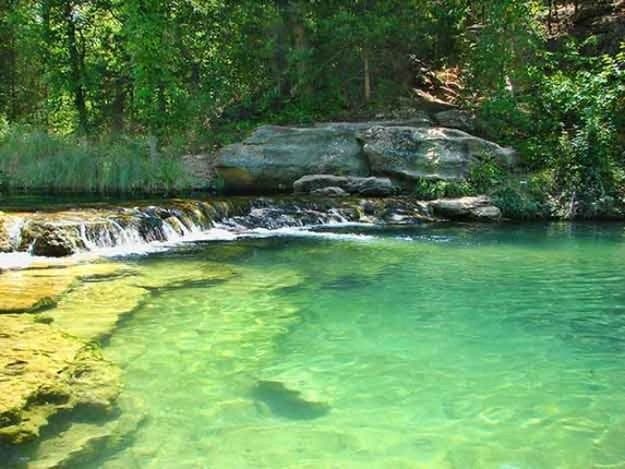 Oklahoma has one of the best climates in the United States with 300 days of sunshine a year. This state's abundance of incredible landscapes and pleasant weather makes it a favorite place for campers and nature enthusiasts. If you're into fishing, the Sooner State is the place for you!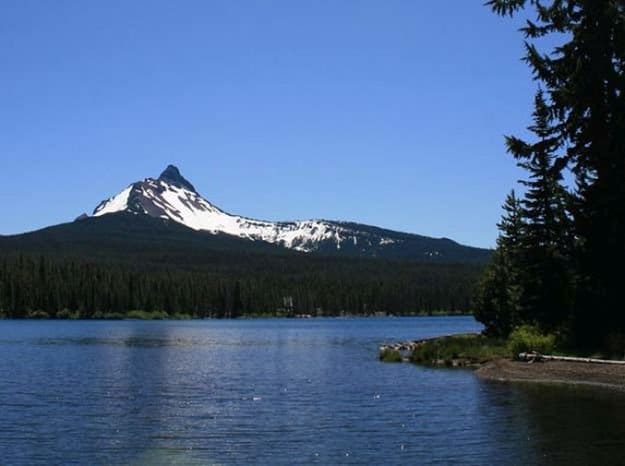 The diverse topography of Oregon State makes it a must-visit for tourists from far places. It boasts many spectacular sights with sprawling mountains and bodies of water. One favorite destination is the Dorena Lake where campers enjoy the view and an array of outdoor activities.

Whether you prefer traditional backpacking or modern full-service resorts, you'll find it all in the Keystone State. Pennsylvania has wonderful state parks and recreation areas to offer campers looking for the best outdoor experience.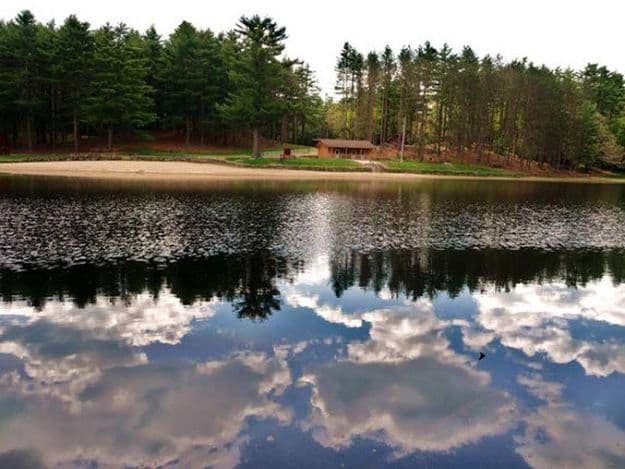 Rhode Island is the smallest state in America with a land area of only 1,545 square miles. A huge part of the state's land mass is composed of woodlands combined with beautiful lakes. Along with the beach, campers will have plenty to enjoy in Rhode Island.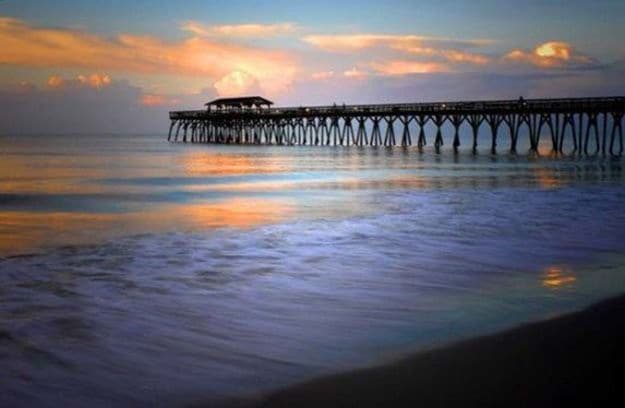 The State of South Carolina has lush forests and wonderful beaches. Among the favorite spots to visit is Myrtle Beach State Park known for its surf fishing and a spectacular view of the ocean. Cheraw State Park is a great place for campers to enjoy time in the kayak or canoe on Lake Juniper.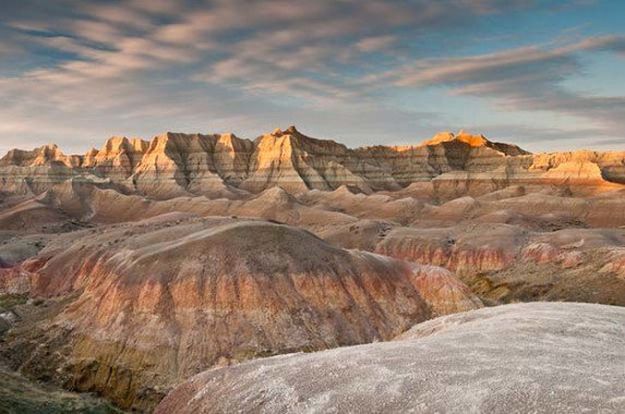 South Dakota's spectacular landscapes make it a popular place for outdoor enthusiasts to visit. You'll feel like you're dreaming when you see the land formations of Badlands National Park.

Tennessee is home to more than just country music! Visit the northern part of the Great Smoky Mountains to enjoy the temperate springtime weather. Looking for hiking, biking, golf or fishing instead? Check out Montgomery Bell State Park for a wide array of outdoor activities.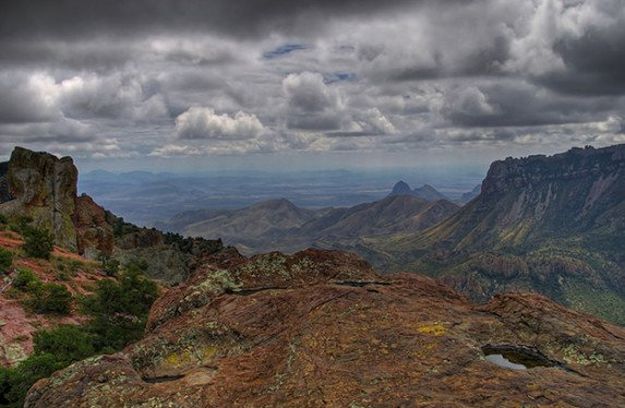 Texas is the second biggest state in the US in terms of land area and has countless campgrounds for the outdoorsmen. Big Bend National Park is among the most beautiful and renowned destinations. Check it out if you want to see a breathtaking view of mountain and desert landscape.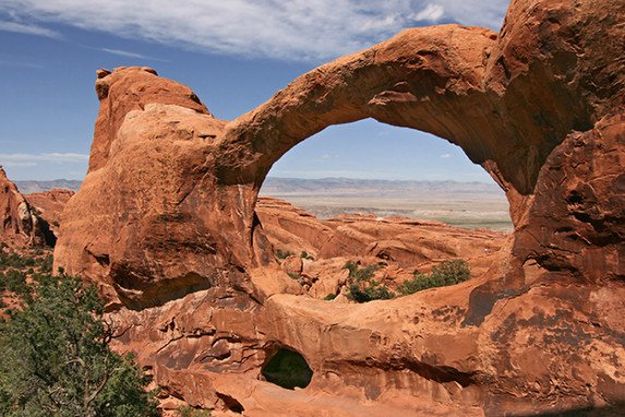 The unique landscapes in Utah will make you feel like you're on a different planet. There's the Arches, Canyonlands, and Bryce Canyon National Parks with natural rock formations to keep your eyes entertained.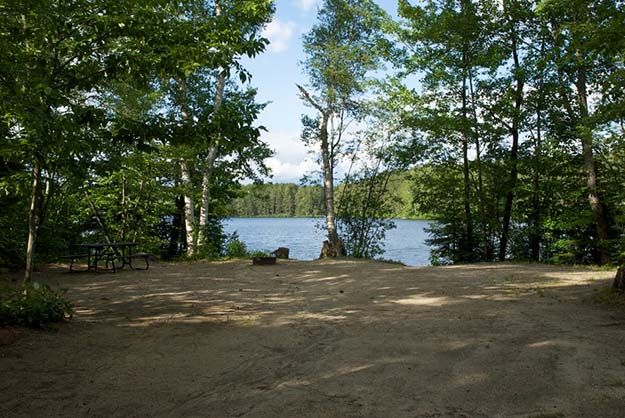 Vermont has state parks and campgrounds perfect for a quiet night in nature. If you're backpacking, be sure to check out the base of Mt. Moosalamoo for a scenic view.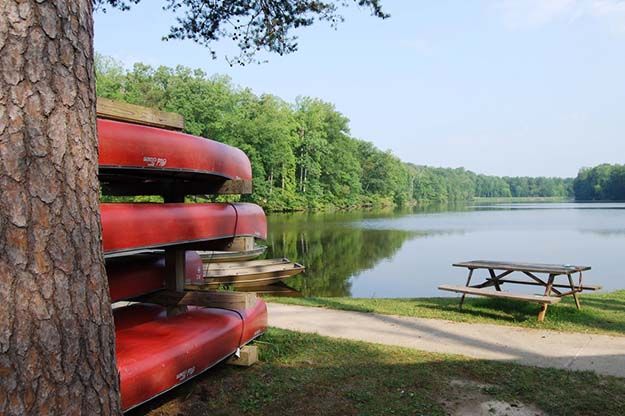 You're sure to find a nice place to set up camp any time of year in Virginia. The state offers some of the loveliest state parks ideal for families seeking fun-filled recreational activities.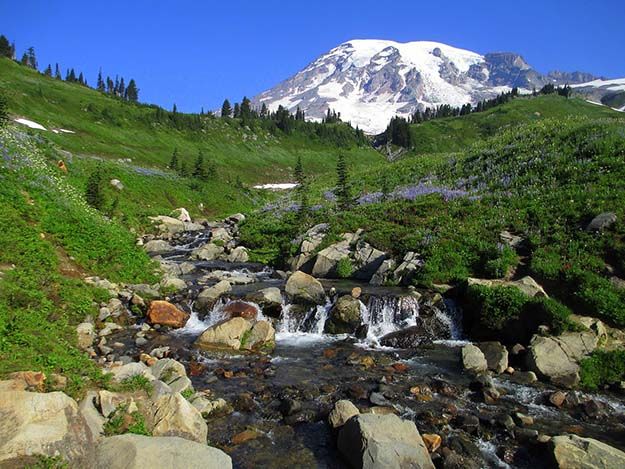 Outdoorsmen are sure to feel at home in the State of Washington. If you love hiking, be sure to check out the views of snowcapped Mt. Rainier as you walk the trails. If you prefer a more isolated camping experience, don't miss out on a visit to Olympic National Park.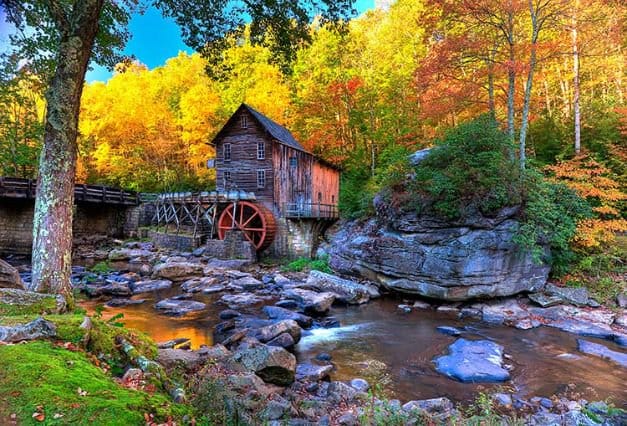 West Virginia is a treasure trove of outdoor activity! Whether you're into hiking, fishing, mountain biking, kayaking, or even winter sports like skiing and snowboarding, you'll find what you're looking for and more in this Appalachian state of West Virginia. Click here for the 10 best campgrounds in the beautiful Mountain State.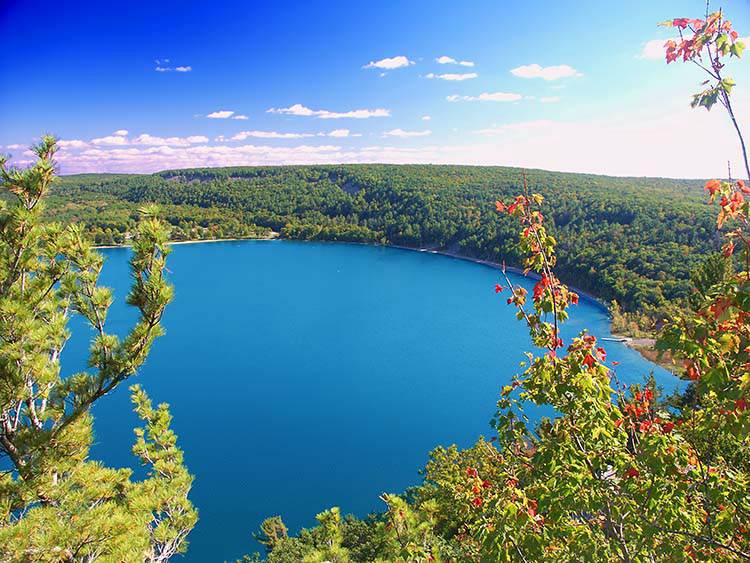 With two great lake coastlines, acres of dense forest and several rivers running throughout, Wisconsin is more than meets the eye when it comes to outdoor adventure. Visitors enjoy fishing, rafting, boating, hiking and birdwatching in Wisconsin's many great camping destinations. But don't take our word for it… read on to see the 10 best camping spots in Wisconsin.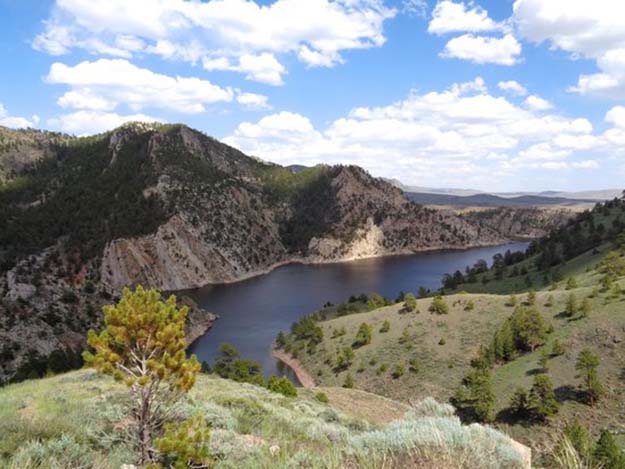 From the Great Plains to the Rocky Mountains, from Grand Teton to Yellowstone, Wyoming is an outdoorsman's paradise. As the nation's least populated state and with over 3 million acres of wilderness, Wyoming offers plenty of opportunities for camping and outdoor adventure, this is a place where you can truly get in touch with nature – check out our list of Wyoming State Parks.
BONUS: Camping In The Capital (Washington D.C.)
 
The Nation's Capital is wedged between some glorious campsites. Pack your bags and pick one of these rural U.S. destinations.
Watch this video of the amazing Redfish Lake experience in Idaho:
Well what are you waiting for? Go out and enjoy all the great outdoors has to offer! Those who appreciate nature and spend some of their precious time in the wild know how fortunate they are to be living among these beautiful spots within the United States.
What do you think about the beautiful campgrounds in each state? Share your thoughts in the comments below!
Need some help with your camping checklist? Check out these 25 additions to your camping gear!

Follow us on Facebook, Instagram, Twitter, Pinterest, and Tumblr!
Featured Image Via – surivallife