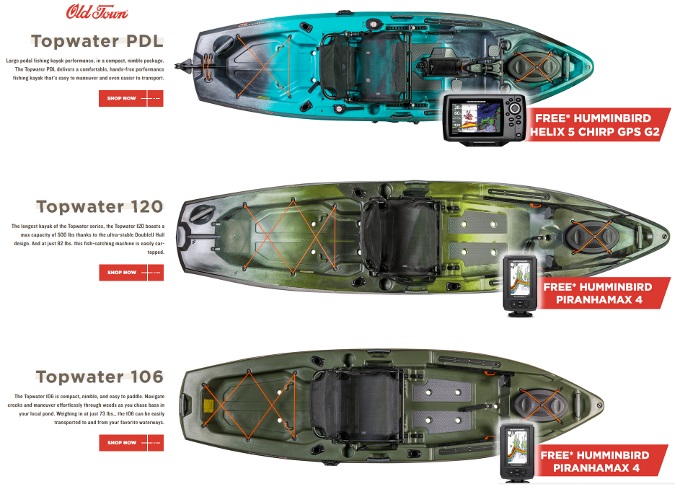 Angling Internationals Point Of View: On The Water – the popular warm-up act for ICAST – proved the ideal environment for Old Town kayaks to unveil its all-new Topwater Series.
David Hadden, Brand Director for Johnson Outdoors Watercraft, the owner of Old Town, gave his take on where the new boat fits in the market at the lakeside location.
"The growth and popularity of kayak fishing has brought many new companies into the marketplace, but unfortunately we have seen a glut of poorly-made and engineered boats in the sub $1,000 category," he said
"Our goal with the Topwater Series was to engineer a boat that produces a great fishing experience and allows angler to catch more fish and be more comfortable.
"We also wanted it to outperform other kayaks when not on the water, so we made it smaller in size and weight for easy transportation and storage. Too many of today's stable fishing kayaks need a trailer to transport them to launch.
"The size and weight of Topwater models make 'car-topping' realistic and negate the need for a trailer."
The Bangor, Maine manufacturer describes the new craft as 'a marriage of stability and performance' and points to key features that deliver the performance of a big kayak in a more compact, nimble format.
In addition to two paddle versions – the 106 and 120 – there is a pedal-driven model, the Topwater PDL.
The post Topwater Series proves a point in ICAST warm-up appeared first on .