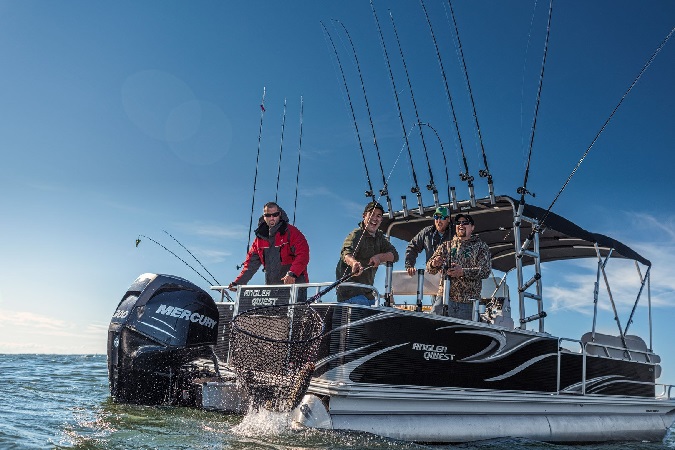 This week, Dan Small Outdoors Radio features Castle Rock-Petenwell Lakes Association president Barb Baker, Angler Qwest Pontoons designer Brad Dupuie, kayak instructor Jon Small and archery expert JC Chamberlin. Dan and Jeff lie low and try to stay cool during the Midwest heat wave.
Barb Baker, president of the Castle Rock-Petenwell Lakes Association, executive director of the Juneau County Visitors Bureau and owner of Country Cruisin' Kayaks and Canoes, reports on July fun in Juneau County and invites listeners to paddle the Lemonweir River. (http://castlerock-petenwell.com/, http://www.juneaucounty.com/, https://www.facebook.com/CountryCruisinKayaksCanoes)
Brad Dupuie, product manager for Angler Qwest Pontoons, talks about the advantages of fishing from a well-equipped pontoon boat. (www.anglerqwest.com)
In the Hupy and Abraham Outdoor Report, certified kayak instructor Jon Small recounts a kayaking adventure on the Atlantic Ocean where he learned a valuable safety lesson. (http://northbrooklynboatclub.org/, www.hupy.com)  
In the Madison Outdoors Report, JC Chamberlin, of Papaps Trading Post, offers pre-season advice for bowhunters as they gear up for fall and announces a summer special bowfishing pacakge. (www.pappastradingpost.com, www.fisherkingwinery.com.)
Contact: Dan Small at 414-588-4082 or dan@dansmalloutdoors.com
The post This week on Outdoors Radio – 7/5/2018 appeared first on .