Time for a state record update.  It is the time of year that the spear-fishing and bow-fishing records come in.
White Sucker
The first one actually came across my desk a few months ago.  Brionna Schafer of Alliance was bow-fishing when she arrowed a 6 pound 6 ounce white sucker back in April.  She found her fish swimming in Box Butte Reservoir.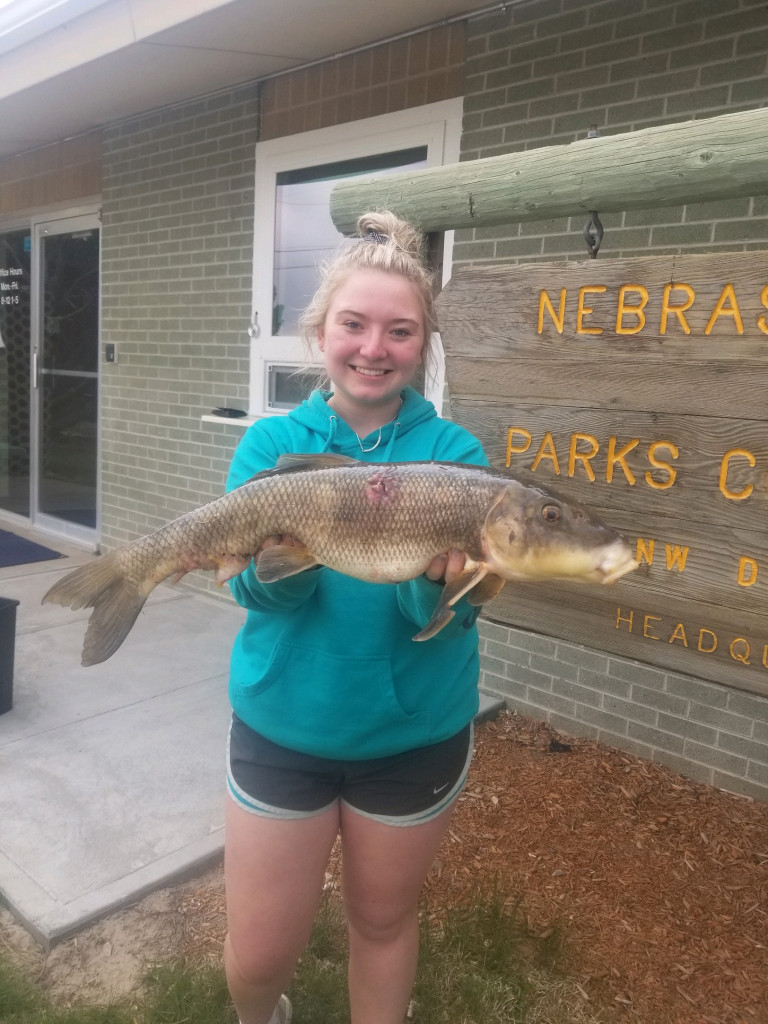 That was a big sucker!  It beat the old bow-fishing state record by just a little over a half pound, also taken from Box Butte Reservoir.
Channel Catfish, X2
Next state record application to hit my desk was one taken by underwater spearfishing.  Anthony Borghi of Ogallala speared a big channel catfish on June 5.  It weighed 26 pounds 9 ounces.  Another "theme" for this blog post, it was also taken from Box Butte Reservoir.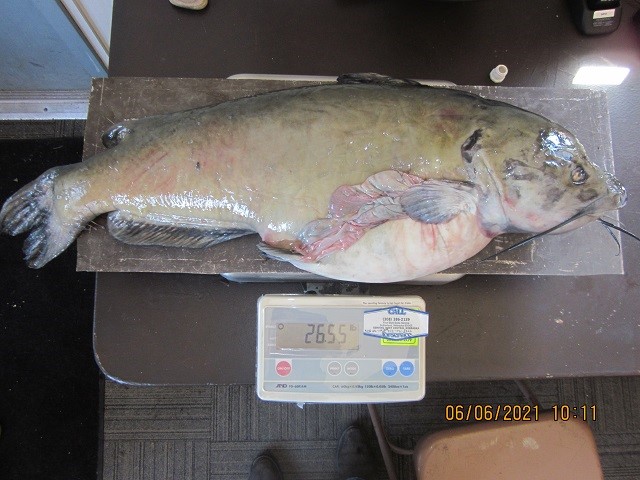 Anthony's state record stood for a grand total of 8 days.  On June 13, Hunter Jordan of Hemingford speared an even bigger channel catfish from Box Butte Reservoir.  This fish was twelve ounces bigger, 27 pounds 5 ounces.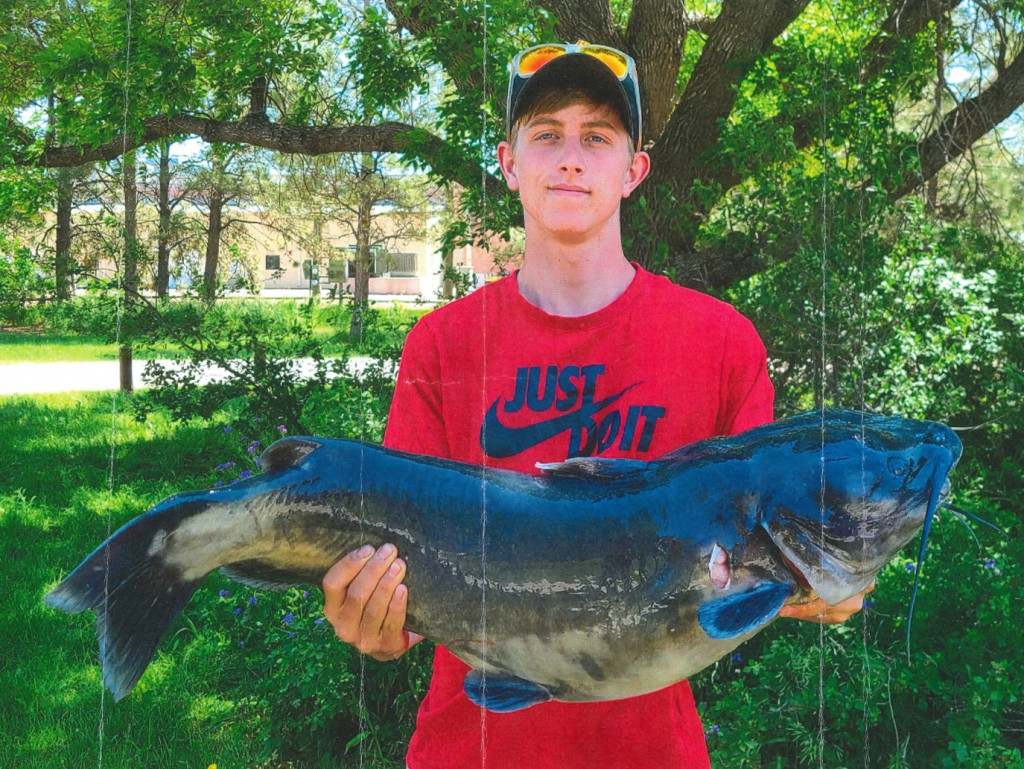 Black Buffalo
Back to bow-fishing, Marlyn Wiebelhaus is no stranger to the record books.  Marlyn currently holds three bow-fishing state records.  This time he broke his old state record for black buffalo.  He more than doubled the old bow-fishing state record.  It had stood at 7 pounds 15 ounces.  Marlyn upped that to 16 pounds 10 ounces!  He found his black buff in the Missouri River in Cedar County.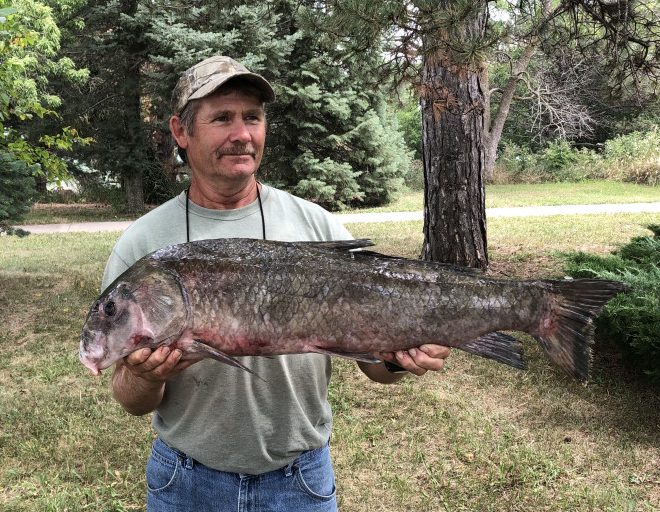 Close calls?
I do not have any stories about specific fish that have been close to breaking state records.
It is funny, in the same day I had two different, unrelated anglers tell me they were going to go catch the new rod & reel state record largemouth bass.  They both seemed very confident, very casual, like it was nothing.
I am still waiting to see the paperwork.
If, and I believe that is a big "if".  If, our rod & reel state record largemouth bass record is ever broken, it will be big news.  Our current record stands at 10 pounds 11 ounces–a HUGE largemouth bass for a northern state like Nebraska.  I do not believe anyone is going to casually just go out and catch a largemouth bass nearing eleven pounds in Nebraska.  They are not growing under every bed of aquatic vegetation.
Recently, I have seen pictures of a lot of big catfish, including some big blue cats.  Our standing rod & reel blue catfish record is over 100 pounds.  It will take a really big fish to break that record, but I have seen photos of a lot of really big blues.  I believe that fish is swimming in our Missouri River right now.
That and other big fish are out there, you never know.  Take a minute to familiarize yourself with the state record rules just in case.  You can find them in the annual Fishing Guide.
All of our state record fish can be found HERE.
Brionna, Anthony, Hunter and Marlyn, CONGRATULATIONS!  State record certificates will be coming in the mail!
The post State Record Update, Stickin' Em, 2021 appeared first on Nebraskaland Magazine.