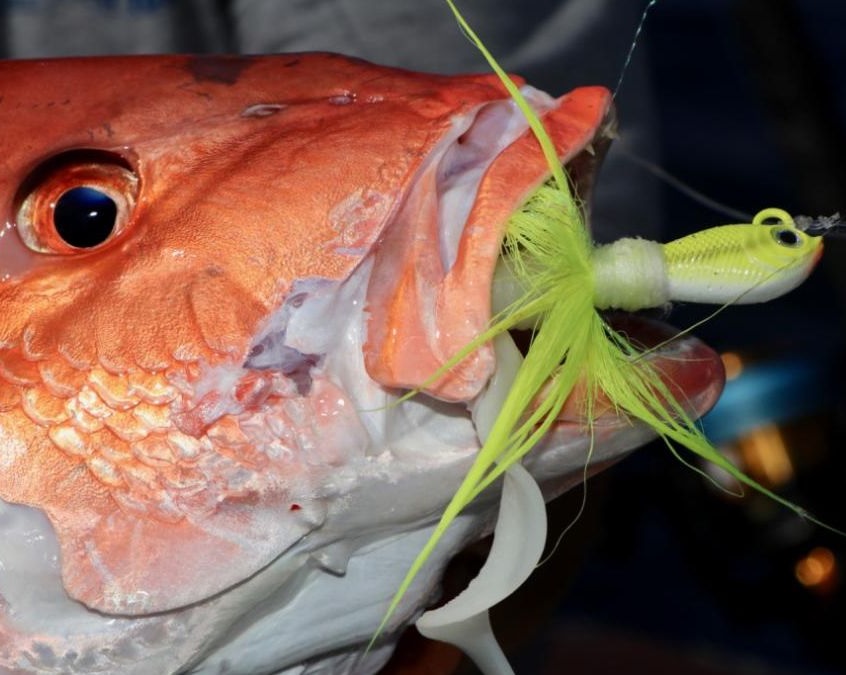 "About the only changes we made to the SPRO Power Bucktail HD jig was to beef up the hook and add some more bucktail," admitted SPRO pro and host of BigWater Adventures TV (bgiwateradventures.com) Mark Davis. It's hard to improve on perfection. 
"When the SPRO Power Bucktail HD Jig was first created it had limited usage because of the hook. It was originally a saltwater lure used in the Northeast for stripers and flounder. What we quickly discovered though was EVERYTHING ate the SPRO bucktail jig and we needed a stronger hook to deal with those critters."
SPRO upgraded the hook on the Power Bucktail HD Jig to a super strong, sharp 4x-strong Gamakatsu O'Shanassy hook to make the jig better suited to landing the biggest quarry. "You could wench in a truck on that hook!" said Davis. 
Another change that SPRO made to the Power Bucktail HD jig was to add more bucktail. "Adding more bucktail to the jig gave it a bigger profile. It looks fuller and allows you to control the rate of fall. The throbbing bucktail produces a chase and fall profile and action," said Davis. "When moving through the water it lives and breathes, quivers and pulses. Plastic doesn't so that." 
The semi-flat face of the jig allows the lure to be extremely versatile regardless of the retrieve you choose. The prominent eye is a focal point for predators. The tough paint job stands up to abuse and sharp teeth. 
"The SPRO Power Bucktail HD Jig is one of the most versatile lures I use," said Davis. "If it has a tail and a mouth it will eat it! I've caught over 100 species of fish on the jig including striper, grouper, tuna, and cobia. You name it I've caught it on that jig."  
When Davis was pressed to name his favorite SPRO Power Bucktail HD Jig he hesitated. "If you had a gun to my head, I'd have to pick a 2-ounce jig in white." 
SPRO Power Bucktail HD Jig features: 
Hook: Super strong and sharp Gamakatsu 
The SPRO Power Bucktail Jig is available in weights from ¼ oz. to 8 oz. weights and 2 colors, White and Crazy Chartreuse. 
The post SPRO's Power Bucktail HD Jig Ready For Big Game appeared first on OutDoors Unlimited Media and Magazine.