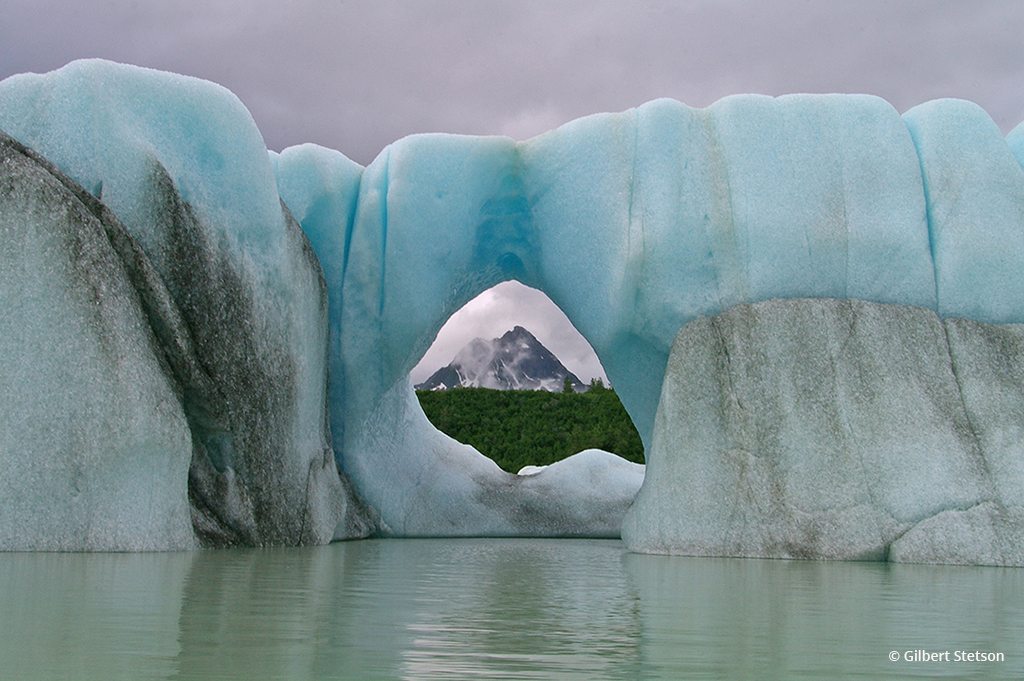 "On the 11th day of a 12-day rafting trip down the Alsek River in Alaska with a small group of three other photographers and our river guides, we had finished setting up camp along the shores of Alsek Lake in a steady rain. When the weather cleared up, we took the rafts and ventured out on the lake to check out and photograph the many odd- and abstract-shaped icebergs. When we came across a huge iceberg that had an opening in the center, our guide maneuvered the raft for a closer look. The clouds lifted in the distance to reveal the mountain, and I waited until it was centered in the opening and the iceberg framed it."
Pentax *ist DS, Continental Optics MC Auto 28mm f/2.8. Exposure: 1/15 sec., ƒ/29, ISO 200.
See more of Gilbert Stetson's photography at gilbertstetson.com.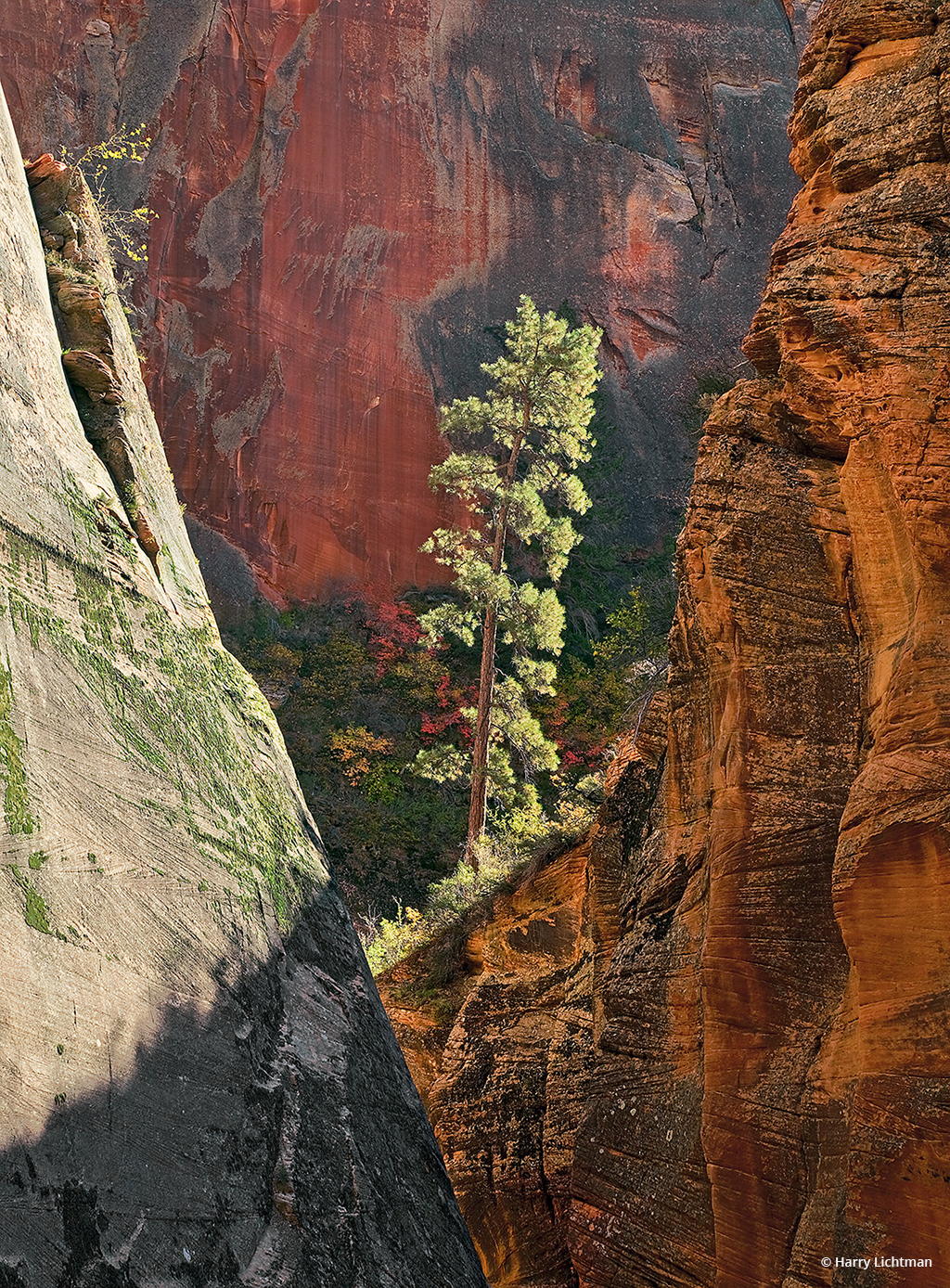 "During my first visit to Zion National Park, I hiked through Echo Canyon and noticed this pine nestled in a notch in the canyon walls. The lighting partially backlit the tree and back wall and wasn't optimal, so I hiked on. I made a mental note to return to the canyon and catch the tree when the side lighting isolated it more from the shaded surrounding canyon. Two years later, I was able to return to Zion and make the image I had visualized years earlier. A zoom lens was used to emphasize the tree."
Canon EOS 5D Mark II, Canon EF 24-105mm f/4L IS USM, Gitzo Traveler tripod, Really Right Stuff ballhead and L bracket, B+W polarizing filter. Exposure: 1/6 sec., ƒ/16, ISO 100.
See more of Harry Lichtman's photography at HarryLichtman.com.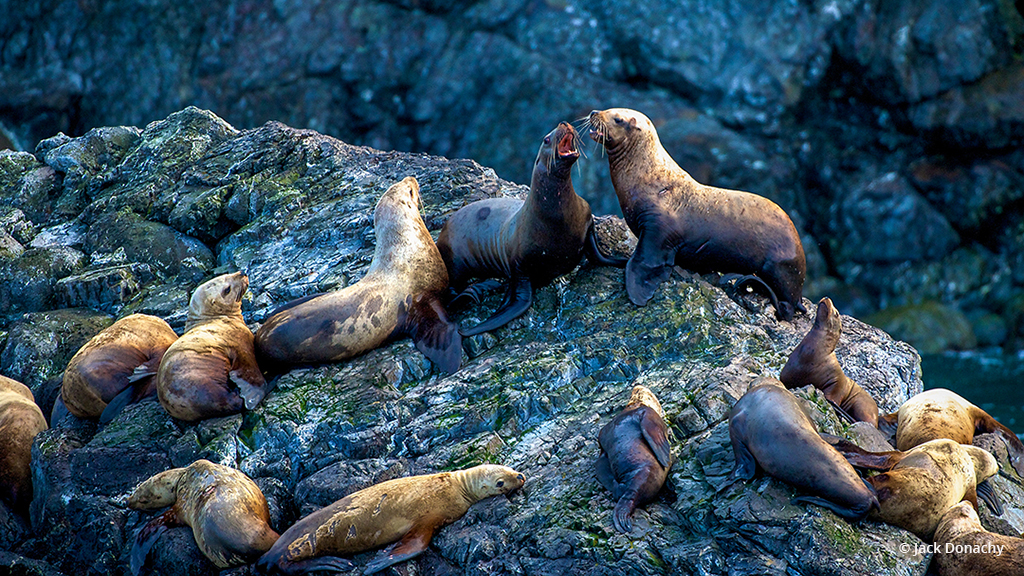 "Along with a friend, my wife, Barbra, and I were aboard Gillie, our C-Dory Angler 22, out for a day of wildlife viewing in Alaska's maritime crown jewel, Kenai Fjords National Park. The day was filled with Dall's porpoises zipping through our bow wake, breaching and spy hopping humpback whales, a pod of majestic orcas chasing salmon, pudgy harbor seals hauled out on ice, rafts of inquisitive sea otters and almost unfathomable numbers of kittiwakes, murres, puffins and other sea birds. In early morning, a splash of sunlight spilled onto the group of Steller sea lions in this photo."
Nikon D4, AF-S NIKKOR 200-400mm f/4G ED VR II. Exposure: 1/1000 sec., ƒ/4.5, ISO 800.
See more of Jack Donachy's photography at cutterlight.com.
The post Showcase: July 2017 appeared first on Outdoor Photographer.