The Swiss Maestro and Les Misérables star make quite a synchronized swimming team.
Roger Federer isn't sinking into couch potato status during time away from tennis.
The Swiss superstar has a new doubles partner—Academy Award winner Anne Hathaway—and is making a splash in a new sport: synchronized swimming.
It's all part of the plot of Federer's latest star turn in "My Switzerland's" ad campaign to promote Swiss tourism.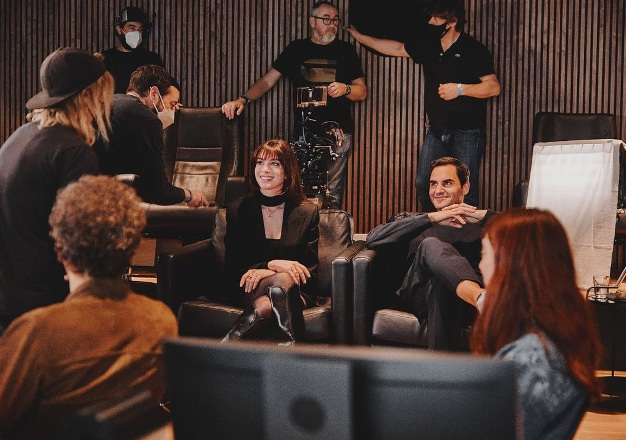 The Swiss Maestro and Les Misérables star share adventures across Federer's native Switzerland only to see all their good work—including Roger's awesome abs—overshadowed by a control-freak director with an affinity for majestic Swiss landscapes.
Federer and Hathaway are left waiting for the close-up that never comes.
It's Federer's latest partnership with an Academy Award winning actor following last year's "My Switzerland" spot with Robert De Niro promoting vacation without drama.
Fed fans remember Roger and Olympic skier Lindsey Vonn peaking with tennis on the glacier in a promotion for Lindt.
Photo credit: Roger Federer Instagram/My Switzerland