Mossy Oak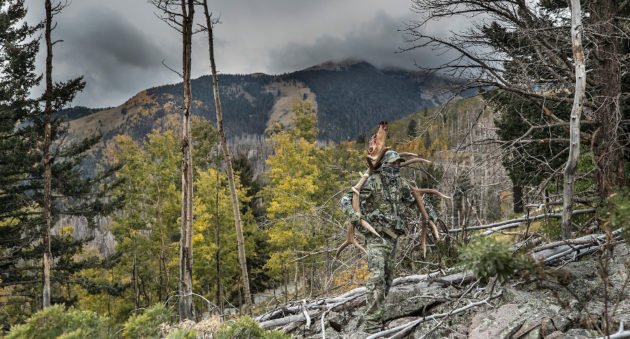 Plans announced for even more hunting land access.
Lost in the shuffle of major coronavirus headlines last week was an announcement by the Trump administration of plans to open 2.3 million acres of land for expanded hunting and fishing purposes.
The proposal, announced on Wednesday, would now allow hunting and fishing at many more fish hatcheries and National Wildlife Refuges. Many of these locations would be open to the activities for the first time ever.
If you think this proposal sounds familiar, you aren't imagining it. An expansion of hunting fishing access to 1.4 million acres of the same areas was proposed last June. It was formally approved in August 2019.
The new proposal affects nine National Fish Hatcheries and 97 National Wildlife Refuges. Some of the proposals are simply to open more acres to sport fishing like the Rachel Carson National Wildlife Refuge in Maine. Others call for opening brand-new areas to hunting for the first time ever. For instance, the proposal would open the Everglades Headwaters National Wildlife Refuge in Florida to big game hunting, bird hunting and fishing. The full list extends across much of the United States. To read the full list of proposed hunting areas, see the U.S. Fish and Wildlife Service's complete list here. Hunting and fishing groups like the Coastal Conservation Association, Safari Club International, Rocky Mountain Elk Foundation and the National Wild Turkey Federation (NWTF) praised the move immediately.
"Reducing barriers to hunting has been a key aspect of the NWTF's hunter recruitment and retention efforts," NWTF CEO Becky Humphries said in the press release. "The Service's proposal to open 2.3 million acres ties directly to those efforts."
According to U.S. Fish and Wildlife, this proposal would make for the largest expansion of public hunting and fishing in the history of the agency.
"America's hunters and anglers now have something significant to look forward to in the fall as we plan to open and expand hunting and fishing opportunities across more acreage nationwide than the entire state of Delaware," U.S. Secretary of the Interior David Bernhardt said in a press release. "The U.S. Fish and Wildlife Service's Hunt Fish Chiefs have been instrumental in our effort over the past two years to streamline our regulations and identify new opportunities for sportsmen and women like no previous administration."
While many hunting, fishing and conservation groups were praising the proposal, Fox News reports there was some negative backlash to the announcement with the timing of the current COVID-19 pandemic. Jayson O'Neill, the Director of the Western Values Project released a statement criticizing the timing.
"Instead of responding to pleas by state and local officials for needed agency resources, assistance and help during this generational Pandemic, Secretary Bernhardt made a tone-deaf announcement that by no means could ever make up for the hunting opportunities and wildlife lost as a result of Trump's deregulatory agenda decimating our public lands and environmental protections," O'Neill said.
He also criticized Trump for waiving fees to National Parks, creating an influx in traffic to some locations. Many of the more popular ones like Grand Canyon, Zion and Yellowstone have shut the gates to visitors during the pandemic.
Politics aside, we will keep an eye on this proposal and will bring you more news if and when it passes right here at Wide Open Spaces.
For more outdoor content from Travis Smola, be sure to follow him on Twitter and check out his Geocaching and Outdoors with Travis YouTube channels. 
NEXT: PLANS ANNOUNCED FOR 1.4 MILLION ACRES OF HUNTING AND FISHING ACCESS ON PUBLIC LANDS
WATCH
The post Plans to Open 2.3 Million Acres for Public Hunting and Fishing Announced By Trump Administration appeared first on Wide Open Spaces.