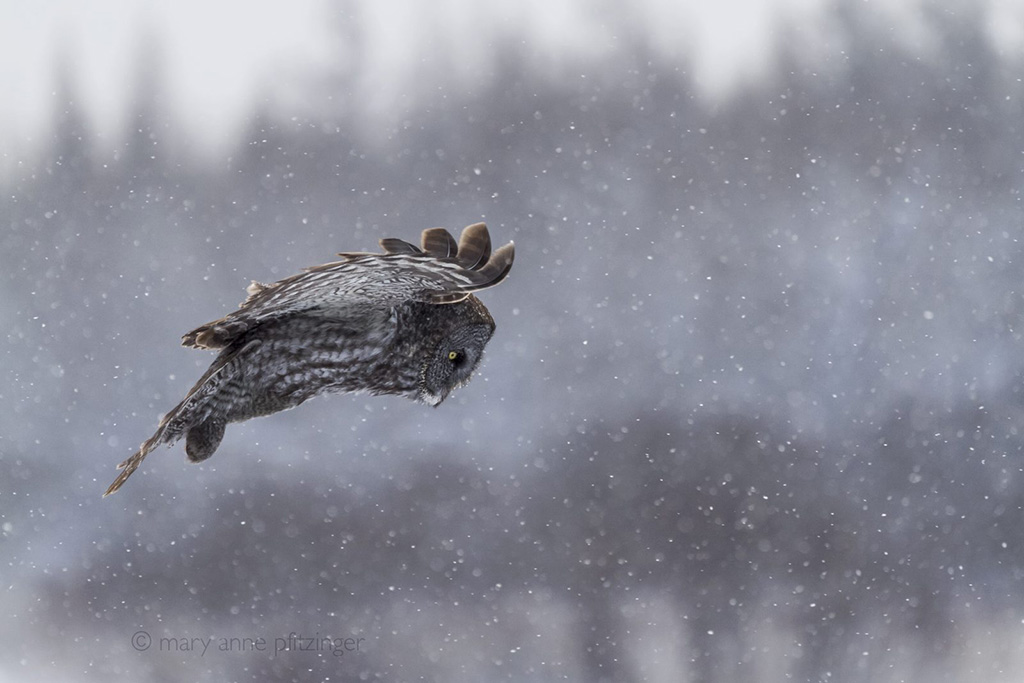 Today's Photo Of The Day is "Drifting with Snow" by Mary Anne Pfitzinger. Location: St. Louis County, Minnesota.
"Gliding silently with the falling snow, a Great Gray Owl (Strix nebulosa) scans for any signs and sounds of potential prey hidden below the deep blanket of snow," describes Pfitzinger.
Equipment & Settings: Canon EOS 7D; 380mm, f/6.3, 1/2000 sec., ISO 800.
Photo of the Day is chosen from various OP galleries, including Assignments, Galleries and the OP Contests. Assignments have weekly winners that are featured on the OP website homepage, Facebook, Twitter and Instagram. To get your photos in the running, all you have to do is submit them.
The post Photo Of The Day By Mary Anne Pfitzinger appeared first on Outdoor Photographer.