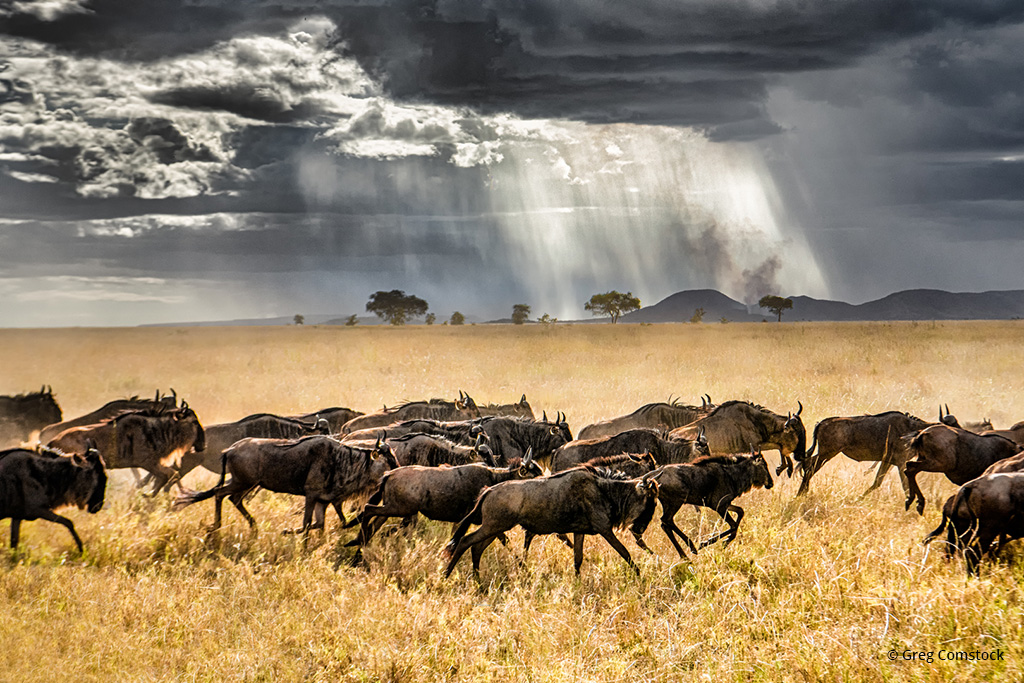 Today's Photo Of The Day is "Approaching Storm In the Serengeti" by Greg Comstock.
"While on Safari in the Central Serengeti, we followed a large heard of wildebeests running away from an approaching storm," says Comstock. "This was taken late afternoon after a successful day of photographing several lions, cheetahs and leopards."
Nikon D850, 70mm lens. Exposure: 1/3200 sec., f/9, ISO 900.
Photo of the Day is chosen from various OP galleries, including Assignments, Galleries and the OP Contests. Assignments have weekly winners that are featured on the OP website homepage, Facebook, Twitter and Instagram. To get your photos in the running, all you have to do is submit them.
The post Photo Of The Day By Greg Comstock appeared first on Outdoor Photographer.