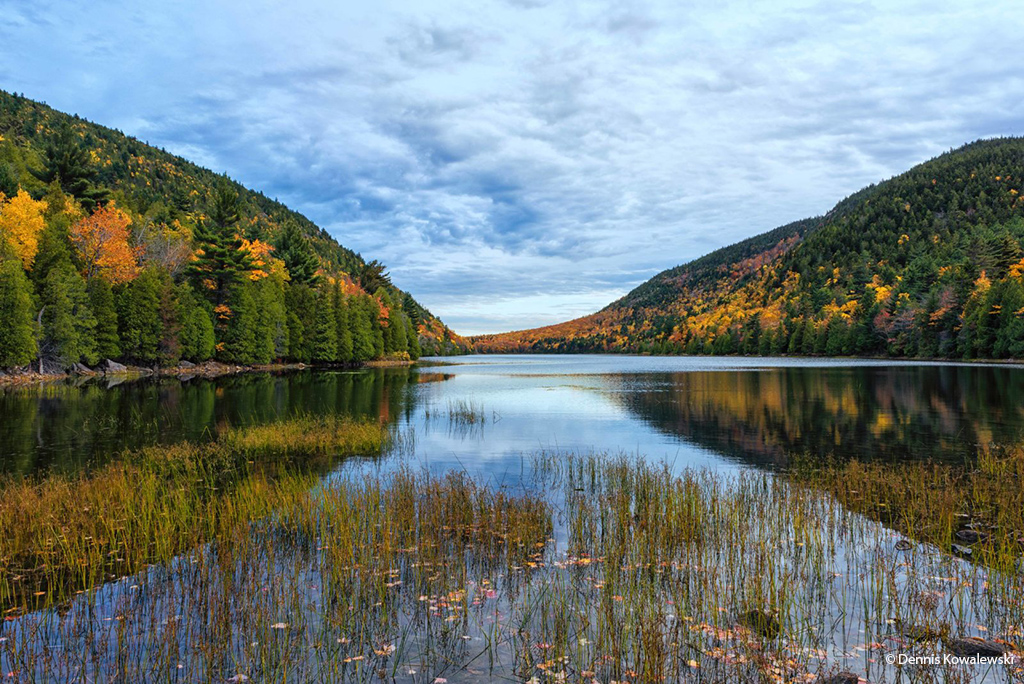 Today's Photo Of The Day is "Bubble Pond Delight" by Dennis Kowalewski. Location: Acadia National Park, Maine.
"Bubble Pond is one of many beautiful ponds in Acadia National Park, and it really shines in autumn," says Kowalewski. "Photographing this pond is a challenge making sure there is no breeze in order to get the reflections and clouds overhead for even, non-contrasty lighting. Depending on the time of the year, finding parking in the small parking lot that services this pond can also be challenging."
Nikon D810, 24-70mm f/2.8 lens, Gitzo tripod with Really Right Stuff Ballhead, remote shutter release. Exposure; ISO 200, 1/8 sec, f/18.
See more of Dennis Kowalewski's photography at https://dennis-kowalewski.pixels.com/.
Photo of the Day is chosen from various OP galleries, including Assignments, Galleries and the OP Contests. Assignments have weekly winners that are featured on the OP website homepage, Facebook, Twitter and Instagram. To get your photos in the running, all you have to do is submit them.
The post Photo Of The Day By Dennis Kowalewski appeared first on Outdoor Photographer.