Set your rod down and let the bait do the work, until the bobbing, darting flag says it's time to play the fish! The HT Enterprises Hookmaster Hookset System actually hooks the fish for you—no need to ever miss a fish again. It's the ultimate ice fishing accessory, designed to hold your rod and reel at the angle you prefer; multiple tension settings allow you to adapt the trip tension to accommodate different rod lengths and actions or bait weights. The removable flag clips on to any size rod blank, and is visible from quite a distance. Easy to use, quick to set up, and highly efficient at setting the hook when a fish takes the bait, the HT Hookmaster is sure to ice many more quality fish for you this winter. Folds up for easy transport. Rod combo not included.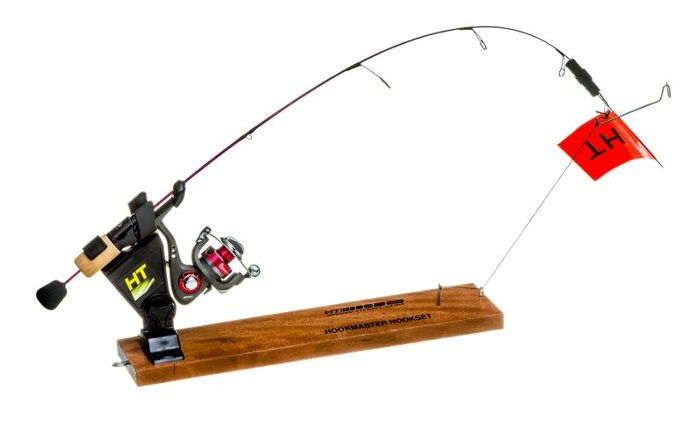 Designed for no-hands remote work

Holds a baited rod and reel and automatically sets the hook

Multiple angle settings

Multiple trip release tension settings

Clip-on flag for extra visibility

Folds up for easy transport
ODU loves this rig for days when you just want to jig on your own or have a trap set with a small minnow at the end.
The post ODU Recommended and Used: HT Hookmaster Sure Hook Hookset System appeared first on ODU Magazine-North America's #1 Digital Fishing Magazine.