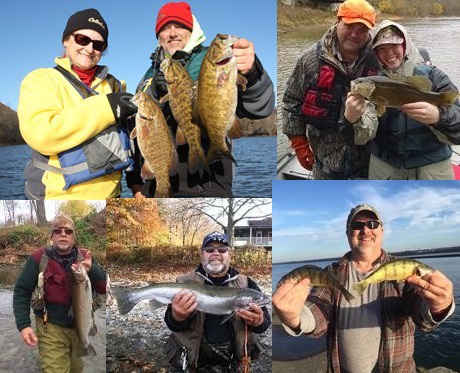 So many anglers are focusing on steelhead right now, and that's great! Steelies are a fun fish to catch. However, with water temperature in the low 50s to mid-40s, Marilyn and I prefer to fish for Allegheny River smallmouth bass in November and early December. Nothing like run-ning down the river on a crisp late fall morning with chilly air temps turning cheeks red. Keeping fingers warm enough in order to be able to detect the light bite of a smallmouth bass on a tube or hair jig is always a challenge. Feel the slight tick in the line. Sweep the rod for a hook-set! Great times with our river rat fraternity!
By Darl Black, The Landing Net
Read the full report online at this link – http://www.blackwolfecommunications.com/Fishing_Reports/11-23-2016/
Or down load here – http://www.blackwolfecommunications.com/nw-pa-fishing-report/download-fishing-reports/44-fishing-report-11-23-16/file
The post November 23 issue of NW PA Fishing Report appeared first on ODU Magazine-North America's #1 Digital Fishing Magazine.