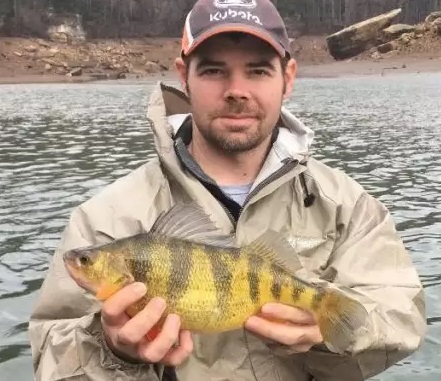 A state record yellow perch was caught by Clinton Mills of Ravenswood, West Virginia on Feb. 24, 2018. Mills caught the 14.5-inch, 2.04-pound fish on a 10-pound test line with live bait while fishing from a boat on Summersville Lake in Nicholas County.
Mills' yellow perch establishes a new West Virginia record for weight, exceeding the 1.93-pound fish caught by Joshua Estes from Summersville Lake in 2012.
Anglers who believe that they have caught a state record fish should check the record listing in the 2019 Fishing Regulations brochure. The brochure also outlines the procedure to follow for reporting their catch. This information is also available online at www.wvdnr.gov.
Record fish:
The post New West Virginia Record Yellow Perch appeared first on OutDoors Unlimited Media and Magazine.