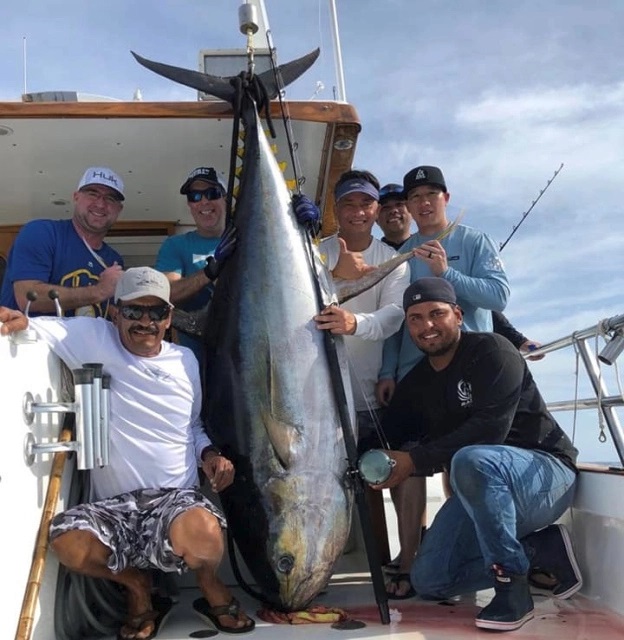 Keith Drouet said that the massive yellowfin tuna he caught last Saturday, while fishing with friends off Puerto Vallarta, Mexico, nearly yanked him off the boat.
"The drag was buttoned down, and when I pulled the rod out of the rod holder I almost went overboard," Drouet, 44, told FTW Outdoors. "It made a humongous run, taking about two-thirds of my line. I thought I was going to get spooled."
But the San Diego-based angler landed the tuna after a 45-minute fight, only then realizing the enormity of his catch aboard El Pescador out Marla's Sportfishing.
The yellowfin, caught on the second day of a 3.5-day offshore expedition, measured more than 7 feet in length (88 inches) and 5 feet in girth (64 inches).
Capt. Roberto Osuna, using a time-tested tape-measure formula, estimated the tuna's weigh at 450 pounds. That's 23 pounds heavier than the all-tackle world record – a 427-pound yellowfin caught off Cabo San Lucas in 2012.
Related articles:
The post New Record Maybe? Massive 450 Pound Yellowfin Boated appeared first on OutDoors Unlimited Media and Magazine.