YouTube/Moultrie Mobile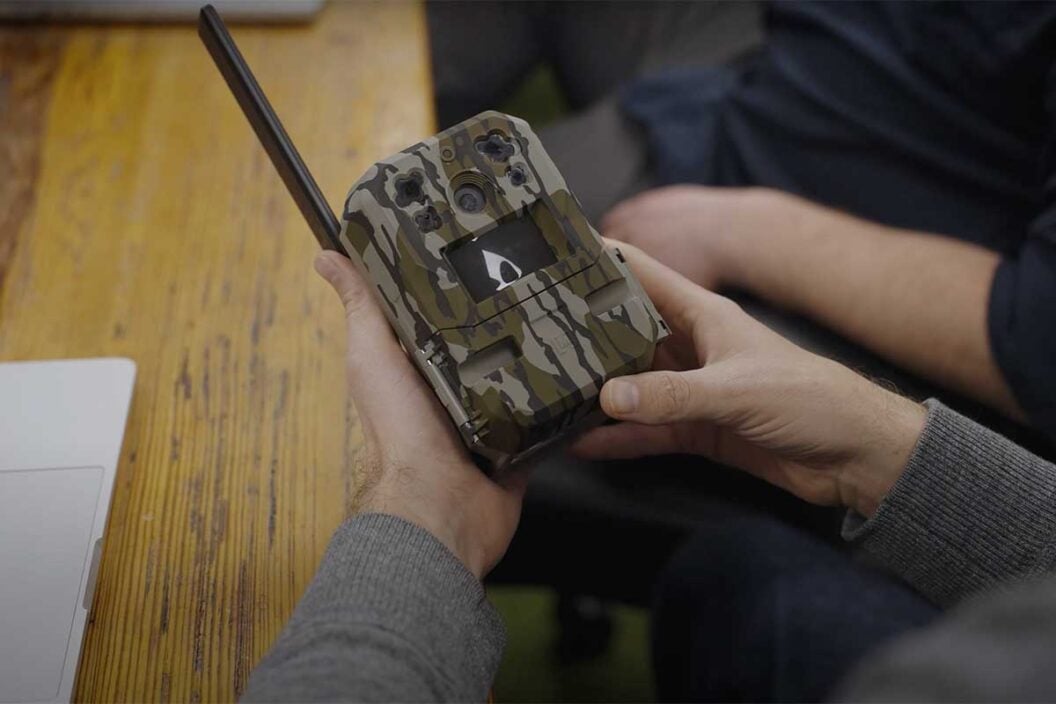 Following the major success of the Edge Cellular Trail Camera last year, Moultrie Mobile is expanding its line of innovative hunting tools for 2023.
Most notably, the new Moultrie Mobile Edge Pro takes the technology of the popular Edge and kicks it up a notch with several new features for the ultimate trail camera. It integrates self-learning artificial intelligence to extend battery life and enhance overall performance. SmartCapture allows for only targeting specific species for photos, while SmartTrigger adapts in real time to reduce unnecessary triggers.
Edge Pro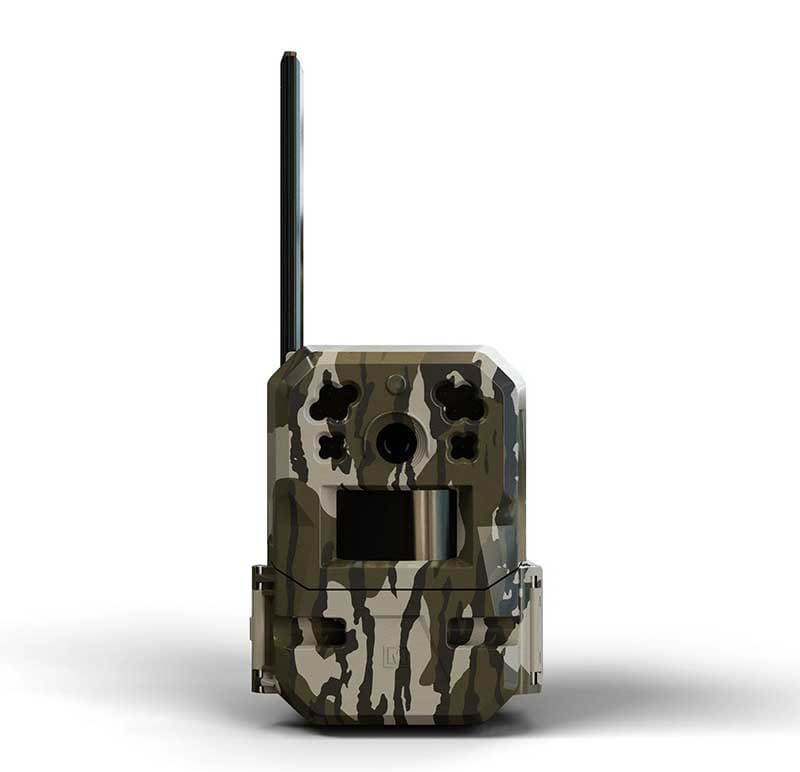 The SmartZones function allows for setting custom detection zones and prevents unwanted images of tree limbs.
The Edge Pro will feature NYXEL NIR (near infrared), which enhances low-light performance, providing increased detection ranges and higher-quality images without draining batteries. The advanced trail camera also boasts a 0.5-second trigger speed, a 100-foot detection range, integrated memory, industry-leading image quality, Auto Connect Technology, and Live View Aim functionality through the Moultrie Mobile App. The Edge Pro will retail for $179.99.
Feed Hub
The new Feed Hub is a robust game feeder management system that allows hunters and land managers to remotely set feed times, monitor battery and feed levels, trigger feeders in real time, and troubleshoot operational issues. The three-part system is designed to minimize disturbance at feedings areas as well as save time by reducing trips to feeders. The universal Feed Level Detector mounts to any game feeder, and the LTE Timer installs directly onto the feeder kit. The Feed Hub is managed by the Moultrie Mobile App and will retail for $99.99.
Universal Solar Battery Pack
Providing hunters with a reliable, low-maintenance option for keeping trail cameras and feeders up and running, the Universal Solar Battery Pack provides three times the power of any competing solar solution. The solar panel is 60% larger than any other option on the market, and the built-in battery boasts a 10,00mAh capacity for plenty of back-up power on cloudy days. The durable Universal Solar Battery Pack comes with a variety of connectors for compatibility with any tech, the option to easily switch between 12v and 6v output, and a Flex Mount plus tree strap for easy mounting for $99.99.
In addition to the Edge Pro, Feed Hub, and Universal Solar Battery Pack, Moultrie Mobile will be launching additional accessories throughout 2023, including a Rechargeable Battery Pack ($49.99), a Flex Mount ($19.99), and a Security Box for Edge Series cameras ($34.99).
The post New Moultrie Mobile Launches Edge Pro Trail Cam and More for 2023 appeared first on Wide Open Spaces.