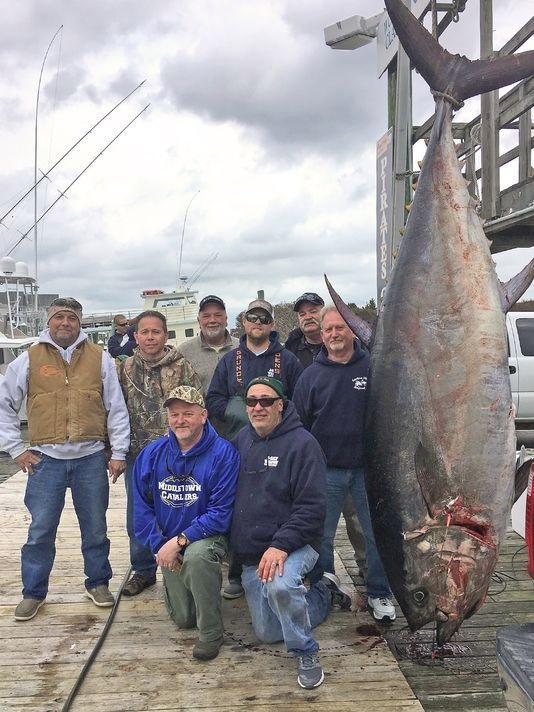 The N.C. Division of Marine Fisheries has certified a new state record for bluefin tuna that was caught on Saint Patrick's Day by an angler aboard a Pirates Cove Marina boat.
The 877-pound bluefin was brought to shore aboard Capt. Dennis Endee's A-Salt Weapon, after a 2 1/2 hour fight and then another 90 minutes to pull it on board, according to the Pirates Cove Facebook page.
The angler was Scott Chambers from Townsend, Del., a retired U.S. Army general. He caught the fish trolling bait on 130-pound line test on a Shimano 130 rod and reel.
It measured 113 inches curved fork length, tracing the contour of the body from the tip of the nose to the fork in the tail, and had a girth of 79 inches.
The "trophy-size" fish was caught on the final day that bluefins more than 73 inches long could be kept in the Atlantic south of Great Egg Inlet, N.J.
Read the full story from Outer Banks Voice – https://outerbanksvoice.com/2018/04/09/wicked-catch-local-boats-bluefin-certified-as-new-record/
The post N.C. Division of Marine Fisheries Announces New Bluefin Record appeared first on ODU Magazine-North America's #1 Digital Fishing Magazine.