I do not understand why, but I have had several fishing partners accuse me of being "anti-social".  They think I am always off fishing 200 yards away, by myself.
I do not know what they are talking about, but yes, this is my idea of "social distancing":
Which, by the way, has been hard to do with all the folks fishing during this coronavirus stuff.
As you can see, that video came off of Mystery Tackle Box's FaceBook page.  I got a couple of Mystery Tackle Box's for Father's Day.  You should check 'em out!
I had a T-shirt that had a message on the back, "If you can read this, you are fishing too close".  I wore it out a long time ago.
These days, out-smarting other anglers is almost as important as out-smarting the fish.  And that is why I will be over here, fishing by myself.
Hope you get a chance to do that this weekend.  Stay cool!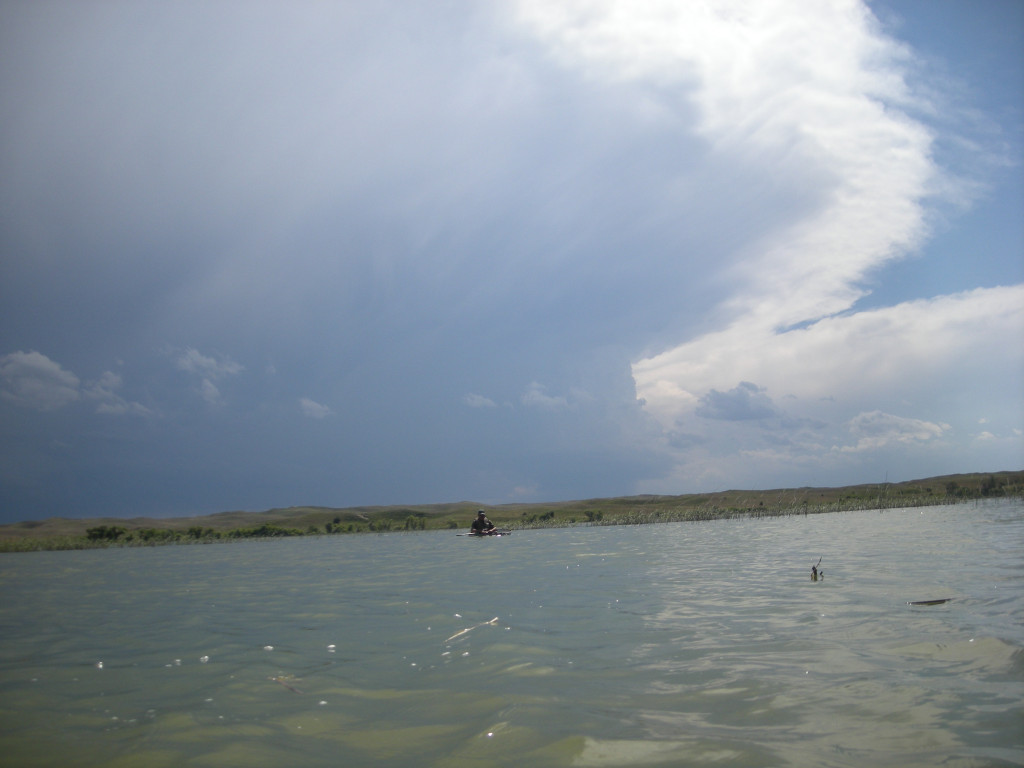 The post My Idea of Social Distancing appeared first on Nebraskaland Magazine.