Musselshell County Jail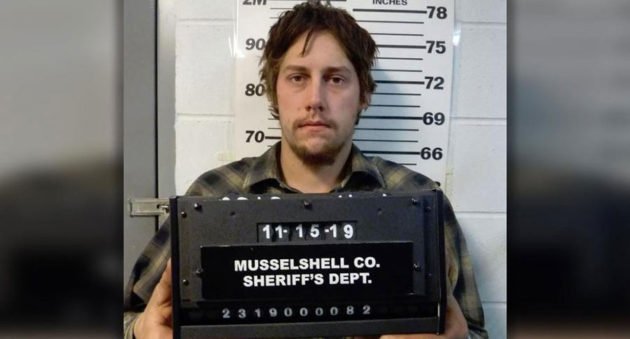 A man from the Treasure state is facing 24 criminal charges.
Poaching incidents are nothing new to the United States, but every now and then, a case goes beyond someone taking a shot out of season.
Earl R. Benes, a 23-year-old man from Roundup, Montana, is facing 24 criminal charges–eight felonies and 16 misdemeanors–after illegally killing three elk back in August.
Musselshell County prosecutors have claimed Benes used a semi-automatic to kill two bull elk walking with a herd across the road on Aug. 18.
According to various court documents, Benes was leaving a party when he saw the first two elk crossing Highway 12.
"I'll make these bitches move," he said, according to his statement to state game wardens.
He then reportedly "unloaded" a semi-automatic pistol at the herd.
According to a report from the Billings Gazette, one of the elk ran about 75 yards away and died in a field, where it would be found later, and the other made it about a half mile farther into a field in Kilby Butte Colony.
They claim he also shot a third elk three days later. Benes was reportedly driving around Dean Creek Road and Goulding Creek when he decided to get out of the truck, lean across the hood and shoot a bull with a 7mm rifle.
Additionally, his hunting privileges were already suspended at the time for a prior offense.
According to the report, his attorney has stated Benes will plead not guilty on all counts in Musselshell County District Court.
The Montana man's 24 criminal charges carry a maximum penalty of 83 years in jail or prison and $278,500 in fines.
NEXT: 104-YEAR-OLD WOMAN SHOOTS FIRST-EVER BUCK
WATCH
The post Montana Plagued With More Poaching, Man Facing Charges for Illegally Killing 3 Elk appeared first on Wide Open Spaces.