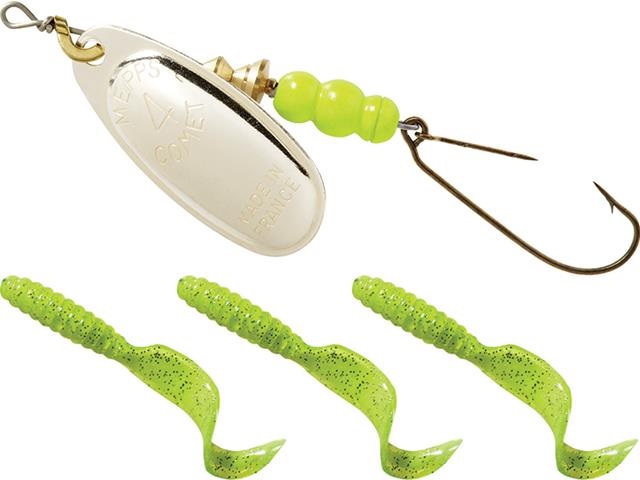 MEPPS COMET COMBO: TWO ICONIC FISHING LURES COMBINED – The Mepps Comet Combo combines the legendary Mepps spinner with the original Mister Twister Curly Tail Grub. It's perfect for hooking up with everything from trophy largemouth bass and northern pike to panfish and crappie.
The Comet Combo's blades spin close to the body, which allows the spinner to easily fish the shallow to mid-depth areas on top of those tight areas above weeds and cover. The Curly Tail Grub is rigged on a Mister Twister Keeper
Hook, so it's weedless when you pitch it into the pads and walk it over logs, rocks or any other submerged cover.
Comet Combos are available in 15 fish catchin' colors and come in sizes #1-#4.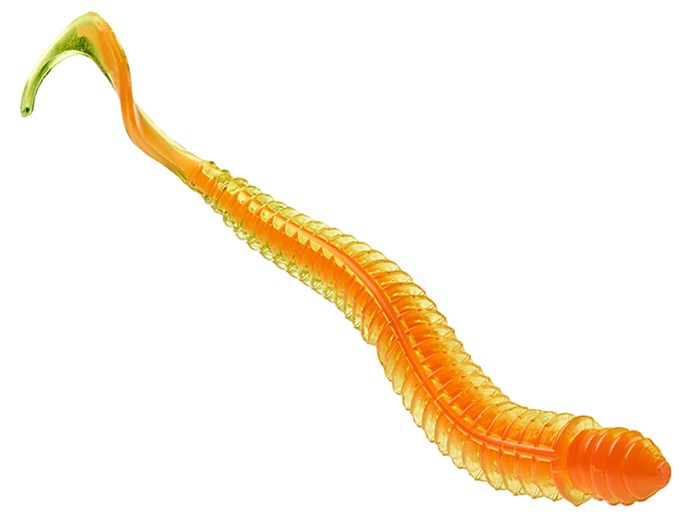 MISTER TWISTER®'S 4″ RINGWORM HAS THE FINESSE ACTION THAT NO FISH CAN RESIST – The 4″ Ringworm is one of the most creative and versatile soft plastics ever created. Each individual ring on this worm vibrates and releases air bubbles that help grab the attention of any hungry walleye, smallmouth bass or largemouth bass. Add the iconic Curly Tail® to the equation and you have yourself a fish-catching machine! The Ringworm is available in 15 colors.
Mister Twister®'s website is www.mistertwister.com To receive a current Mister Twister® Master Catalog featuring the entire line-up of Mister Twister® products, either visit our website or call 800-344-6331. Mister Twister®, PO Box 996, Minden, LA 71058-0996
The post Mepps & Mister Twister's Newest Products appeared first on OutDoors Unlimited Media and Magazine.