Facebook: Love to Hunt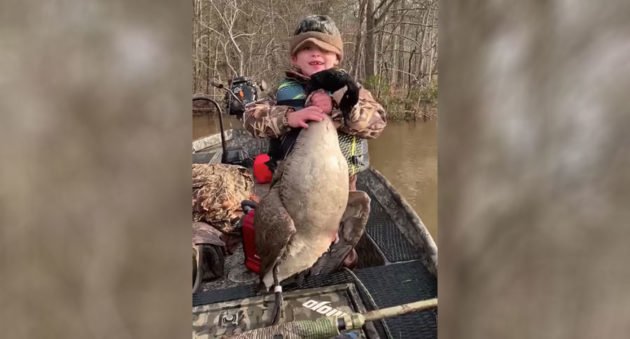 If you want to learn how to hunt geese, take some notes from an expert.
This young gunner has one thing on his mind, and that's meat in the freezer. And, while it's always great to see our youth enjoying the outdoors, you'll especially like this young goose hunter.
With hunting seasons quickly approaching, this outdoorsmen is already giving us some top-notch advice, as he apparently got the job done on a budget with a shotgun he found at Walmart. As you can see, the results don't lie, which is why we're all ready to hear every single thing he has to say!
Watch the video below:
This kids reaction is PRICELESS 😂😂

由 Love To Hunt 发布于 2019年8月17日周六
He sure has a way with words, doesn't he!?
Not only did he get himself a beautiful goose, but he got himself a tagged one at that! What a great opportunity for an up-and-coming hunter to learn a valuable lesson about conservation! As he and his dad say in the video, "That's country boy bling right there, boy!"
We can all agree this guy knows how to shoot since he won't be going home empty-handed, but we can agree he knows how to call them in, too! Did you hear his honkin' skills?
If you ever need to explain to someone the values of introducing children to the outdoors, be sure to use this video as a reference. This boy is having the time of his life!
Congrats to this young man on harvesting a beautiful bird after a hard day's worth of work. Now, as he's sure to quickly learn, the work has only just begun!
NEXT: GREAT WHITE SHARK NEARLY BITES BOY LEANING OFF EDGE OF BOAT
WATCH
The post Meet the Goose Hunter With All the Answers appeared first on Wide Open Spaces.