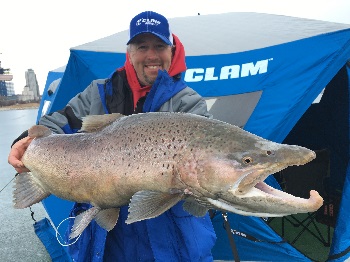 Clam Outdoors is proud to announce the addition of two new Pro Staff to its robust group of Ice Team pros. Mark Martin and Eric Haataja recently joined the ranks of anglers that serve as ambassadors to the Clam brand.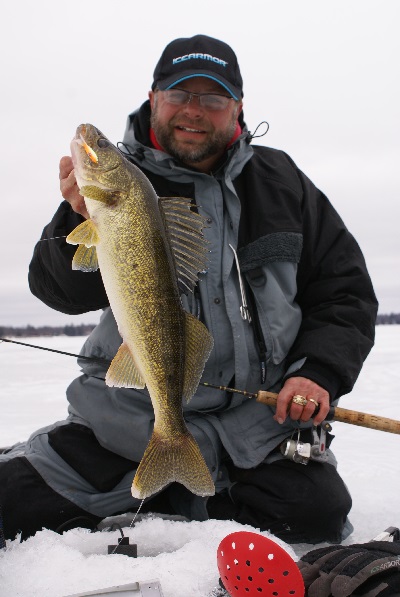 "I'm really excited about returning to Clam, and working with the great team of professionals that have the same passion for teaching and giving back great fishing and product knowledge to the ice fishing world as I do," explains Mark Martin. "The new products that Clam is offering this season will enable me to provide the best, cutting-edge technology and experience to those I guide and teach." Martin has earned a reputation as one of the most accomplished professional walleye fisherman in history. A few of his career accolades include 18 Professional Walleye Trail World Championship qualifications, winning the World Champion in 1990, and 47 top 10 finishes in all major fishing tournaments including AIM, P.W.T., NWT & M.W.C., Tournaments & Governor Cups.  Martin resides in Twin Lakes, Michigan and is an avid hunter, fishing guide and writer.
Eric Haataja from Wisconsin is another welcome addition to the Team. "For me as a professional angler, I feel incredibly blessed to join the Clam Pros," notes Haataja.  "It's an honor to be part of such an elite group of so many talented fisherman and women who are dedicated to the ice fishing culture." Spending over 300 days a year on the water, Eric Haataja has proven himself as one of North America's best fishing guides. In addition to running a full time guide service for 20 years, Haataja is an accomplished Bass tournament angler, seminar speaker, fishing educator, and television show host. He also Currently holds the IGFA World Record for Brown Trout.
"We're incredibly excited to have two of the top pros in the country join the Ice Team," notes Matt Johnson, Ice Team Manager at Clam Outdoors. "The fact that anglers of this caliber continue to join our pro staff is a testament to our brand. We're incredibly blessed to have such a dedicated, loyal team of some of the best anglers in the world on our Team."
For more information on Clam Outdoors go to http://www.clamoutdoors.com or call 800-423-3474.
The post Martin and Haataja Join Clam Outdoors appeared first on .