Colorado Parks and Wildlife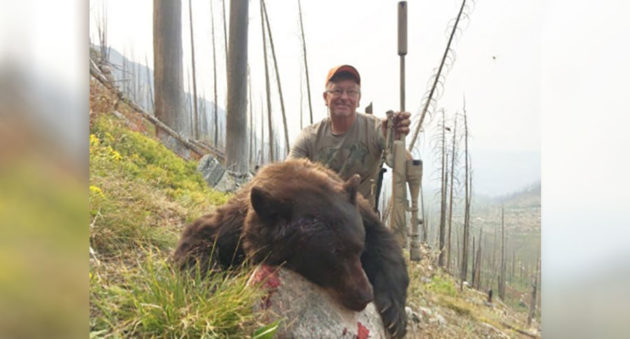 Not every poaching case is about someone hunting without a license.
A South Dakota hunter recently learned the importance of following hunting regulations, and he learned the hard way.
According to a press release from Colorado Parks and Wildlife, Robert Stalley was banned from all hunting and fishing activities in The Centennial State for 12 years after a black bear hunt that went south.
Hunting in the northern part of the state, he managed to successfully and legally shoot and kill a black bear, as he had the proper licenses and was within the legal hunting season.
However, even though the kill was permitted, he knew he didn't legally harvest the bear, as he tried to deceive wildlife officers when he stopped for his mandatory inspection, claiming the meat was from a deer he shot and killed.
"During my interview with Mr. Stalley at his South Dakota home, he stated that he did take bear meat from the backstraps and hindquarters and that he ate some and gave some away. However, our investigation proved otherwise," Wildlife Officer Jack Taylor of Steamboat Springs said in the press release. "In addition, Mr. Stalley took deer meat from the same location that the bear was harvested, but chose to leave all of the bear meat behind, removing only the head and hide."
Taylor initially learned of the bear carcass after someone called in to the Colorado tip line, which ultimately led to a full investigation.
Many states, Colorado included, can hand poachers felony charges for wasting game meat.
Stalley decided to plead guilty to three misdemeanors in July 2018 in Routt County, which resulted in fines and the forfeiture of his rifle.
Stay safe out there, fellow hunters, and always stay legal.
NEXT: BIG OL' BUCK HOPS FENCE RIGHT INTO HUNTER'S BOWSIGHT
WATCH
The post Man Receives 12-Year Hunting Ban After Bear Poaching Incident appeared first on Wide Open Spaces.