M4_Outdoor TikTok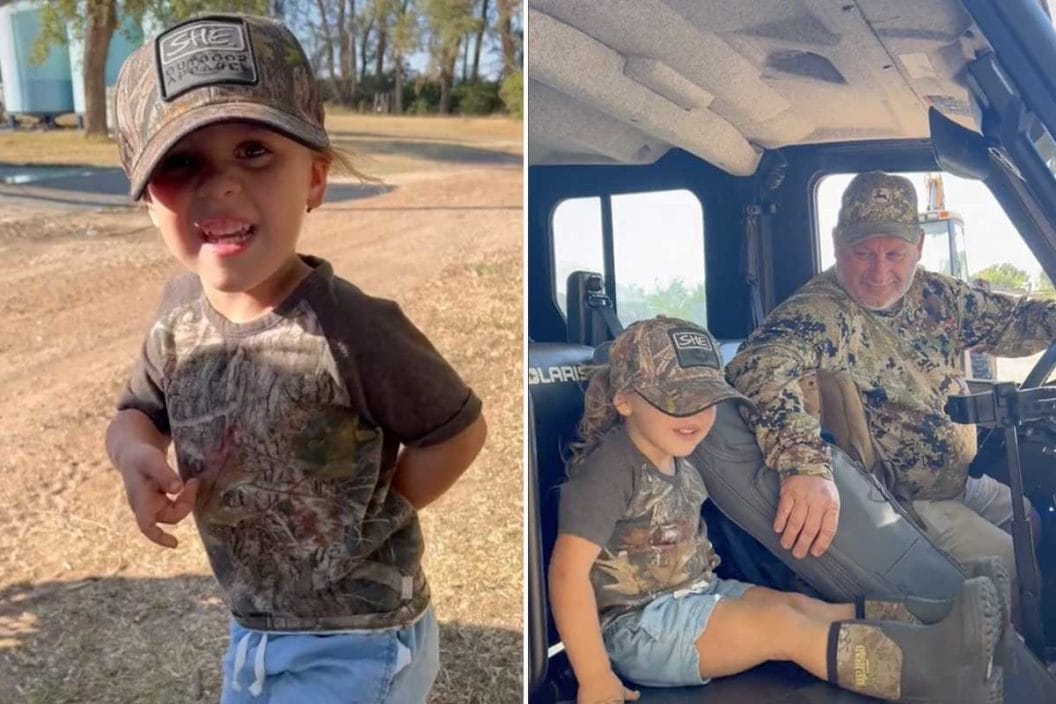 If you are a part of a hunting family, it's pretty great to know your kids will likely get started early in life. Heading out to the blind, looking for deer, and eventually bagging a large buck is a bonding and learning experience that cannot be duplicated with any other activity. Kids who learn about gun safety, the circle of life, and where their food comes from will get a firm understanding of things that other children may never find out, at least not at such a young age.
That brings us to this adorable TikTok video posted by M4_Outdoors, showing a little girl named Kensley who's getting ready to go hunting with her Papa for an extra special granddaughter/grandfather experience. Can't you just feel her excitement?!
What a video! You can hear her mom ask, "Kensley, where ya going?" Kensley answers with the enthusiasm only a kid can: "I'm going huntin' with Papa!"
Her mom then asks if she will "kill a big deer." The little girl replies, "I'm gonna kill a big deer just like mama did! Wish me luck, mama!" And with that, she bounces off, jumping into the side-by-side with her grandpa.
The sweet interaction definitely caught the attention of viewers on TikTok. One commented, "Oh my heart. Brings back memories from when I was a little girl- I wish I could have one more hunt with my papaw!" Another wrote, "Memories that can't be taken back… there's nothing like it." You can tell that her grandfather is just as excited to take her with him, which many of the commenters point out.
Of course, the TikTok-verse had to know how she did, so her mama posted a follow-up video. She asks Kensley if she shot the big deer, and the little girl's answer is the absolute sweetest.
Kensley pauses shakes her head no, and says, "I fell asleep." She didn't even get to see a harvest after all that excitement! But she did say in the video that she saw five deer before she nodded off, so even though she missed it the day before, she was ready to go back out again, this time with her mama.
If that doesn't warm your heart, nothing will! Let it serve as an ode to all the parents who set their kids up to experience and enjoy hunting at a young age. It doesn't get much better than that!
The post Little Girl Has an Adorable Response to Hunting With Her Papa appeared first on Wide Open Spaces.