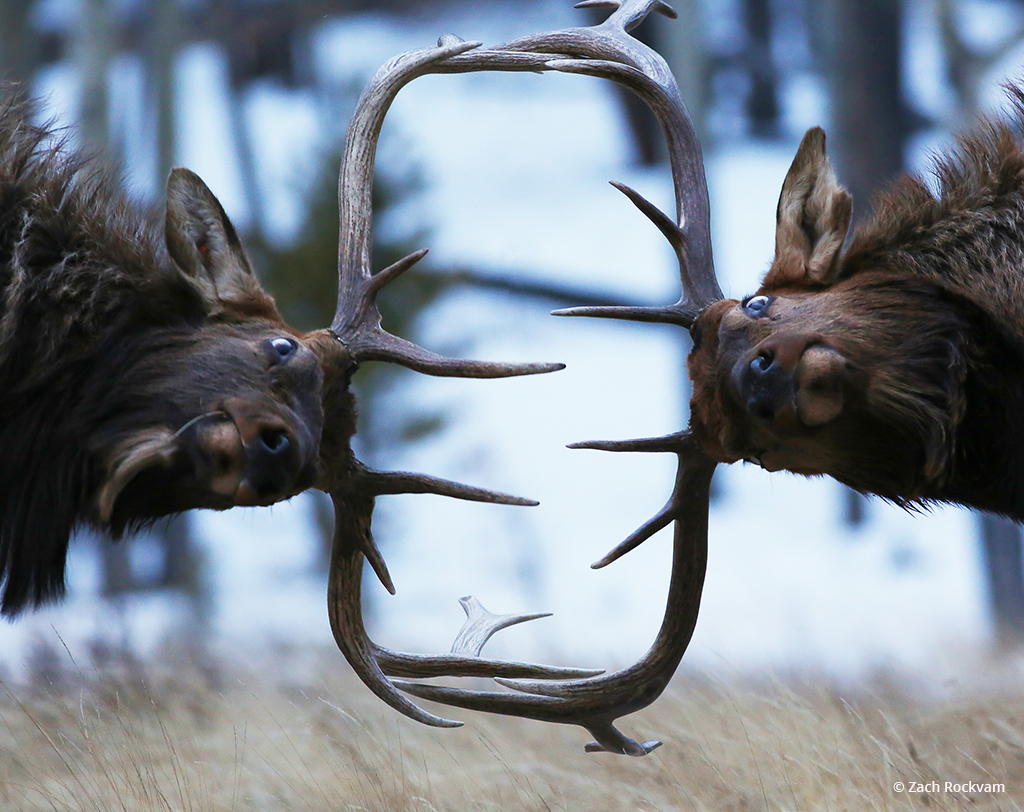 Nineteen-year-old Colorado State University student Zach Rockvam is fortunate to live within an hour's drive of Rocky Mountain National Park, where he often travels for nature and wildlife photography. "This picture was taken during the winter months, so several of the bull elk were congregating in the west Horseshoe Park area," Rockvam explains. "I pulled off to the side of the road to observe and photograph the herd. After a couple hours and taking several hundred pictures, two of the bull elk started sparring near my vehicle. Luckily, I was in the right place at the right time when they both turned their heads in my direction, and I captured this perfect shot."
Canon EOS 5D Mark III, Canon EF 400mm f/5.6L USM with 1.4x extender. Exposure: 1/200 sec., ƒ/8, ISO 2500.
See more of Zach Rockvam's photography at nationalparknerd.com.
The post Last Frame: Heads Up! appeared first on Outdoor Photographer.