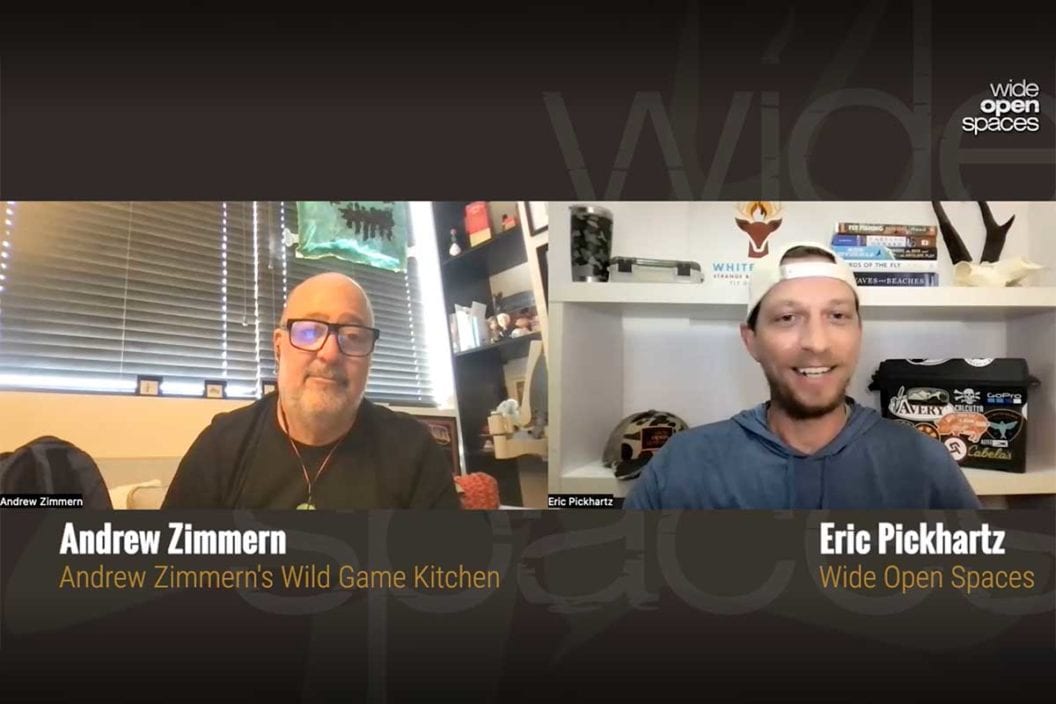 Andrew Zimmern gets it. He's certainly been around the block (and the world, for that matter) a time or two and gathered a ton of cooking and culinary knowledge. His show Bizarre Foods with Andrew Zimmern on the Travel Channel put him on the map, and he's shared his adventures with viewers for 30 seasons. He expanded his reach with more versions of that show, and went on to start other shows on Food Network and MSNBC.
Now the four-time James Beard Award winner is diving head first into a new venture, Andrew Zimmern's Wild Game Kitchen, airing on Outdoor Channel. It's his opportunity to demystify cooking wild food over an open fire, as well as a chance to enlighten viewers with his outdoorsman lifestyle, a side of Zimmern few have seen or even know about.
We caught up with Zimmern to talk about his hunting and fishing past, his thoughts on using as much of an animal harvest as he can, and the details on his new show. Andrew Zimmern's Wild Game Kitchen premiered on September 19 and new episodes air on Monday mights at 9:00 p.m. Eastern and can be viewed on OutdoorChannel.com.
For more information on Chef Zimmern, check out AndrewZimmern.com and follow him on Instagram and Twitter.
The post Interview with Andrew Zimmern: The Chef and TV Personality Talks About His New Show "Wild Game Kitchen" appeared first on Wide Open Spaces.